Here's How Much Dorinda Medley Is Selling Her New York City Apartment For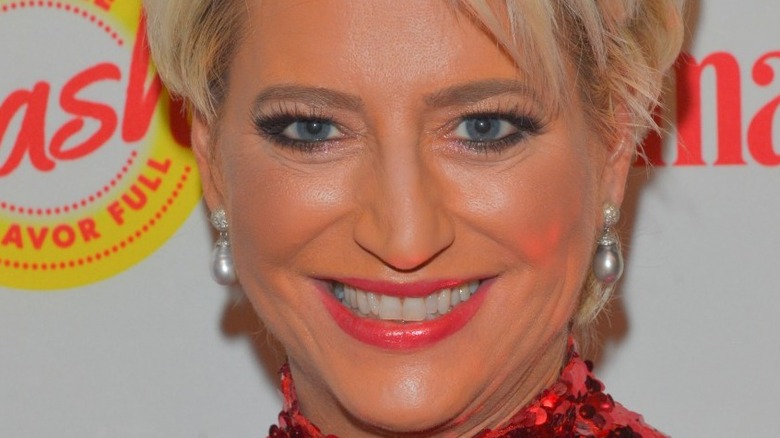 Ron Adar/Shutterstock
Former Real Housewife Dorinda Medley is selling her New York City apartment for $2.495 million, according to the New York Post. She's not planning on leaving the city for good, but she's been spending more time in "glamorous and custom-designed Berkshires homes." Medley first purchased her home back in 2007 for $1.2 million, but after some enhancement renovations throughout the last couple of years raised the home's value. Although this isn't the first time she's put up a listing for her apartment, per the New York Post, she would rent it out for $9,950 a month while she was quarantining in Massachusetts.
During an exclusive interview with DailyMail.com, Medley stated, "After 21 years in my beautiful two-bedroom apartment, I am officially an empty nester, and I've decided to put it on the market." Her 28-year-old daughter, Hannah Lynch, lived in the apartment and decided to move out. Medley is ready to have a new family enjoy her former home while she finds one better suited for her needs.
Dorinda Medley's NYC apartment
Medleys' 1,200 square foot apartment is decorated with the utmost divine features, holding 14-foot ceilings and oversized windows that give breathtaking city views, per Realtor.com. The space includes two bedrooms, two bathrooms, and huge closets. It even has an indoor washer and dryer unit, a rarity for New York City apartments. After the renovations, the bathroom was updated to have designer fixtures such as metallic faucets and pure white sinks, hardwood floors were put throughout the entire space, and the kitchen received new stainless steel appliances. 
Each room is decorated differently with minimalistic backgrounds and colorful accents. The white and gray painted walls are lined with gallery print photographs. Marble surfaces are also sprinkled throughout the space; in the kitchen and bathroom for a more elevated look. The apartment complex holds 24/7 concierge service, door attendants, a fully equipped health center with a swimming pool, and an adjacent garage. Laurie and Michael Cooper hold the listing with Douglas Elliman.