Dennis Hof's Love Ranch Is On The Market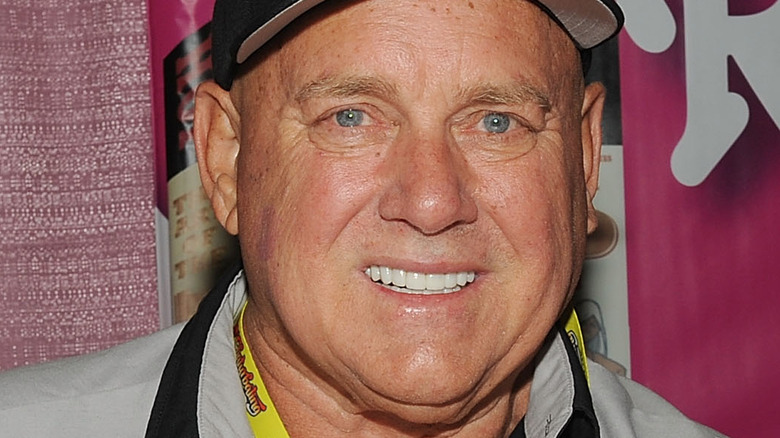 Bobby Bank/Getty Images
The Love Ranch, the famous brothel in Pahrump, Nevada once owned by Denis Hof, is for sale. The property has been listed for $1.2 million and has a variety of facilities, the Las Vegas Review Journal writes. The property, which is located near the California border, has a total of 15 big master rooms, all of which are furnished and equipped with television sets.
The building has a total area of 10,500 square feet, with the bar sitting on around 2,500 square feet. There are also two new kitchens, two mobile houses, an advertising truck, and a limousine on the premises. Besides these, the $1.2 million offering includes a mini-excavator and a backhoe, along with additional areas in Crystal and Pahrump that can be developed. According to Bob Fredlund, who is selling the property on behalf of Hof, the estate is being offered in its current state, cash only. Besides the Love Ranch property, Moonlite BunnyRanch was the most notable estate owned by the late Hof.
Dennis Hof won an assembly seat post-mortem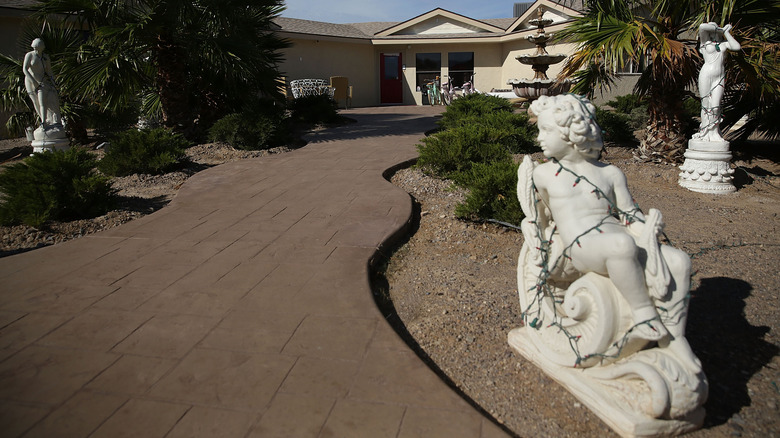 s_bukley/Shutterstock
Dennis Hof, who ran several licensed brothels in Nevada, died at his Love Ranch property on October 16, 2018 at the age of 72, as reported by the New York Post. At the time of his death, he was the Republican candidate for Assembly District 36, which includes all of Nye County, as well as sections of Clark and Lincoln counties. 
Due to state election law, the author of "The Art of the Pimp" remained on the ballot for the November election barely one month after his death –- and he still managed to gain a state assembly seat even after he died. Hof received 68.3% of the vote, while his Democratic opponent, Lesia Romanov, received 32%. His winning seat was deemed vacant, but a successor was chosen by the Nye County Commission a month later. Hof operated his brothels in Nevada, the only state in the United States where they are permitted.