You Never Knew About These Home Depot Discounts You Can Use At Any Time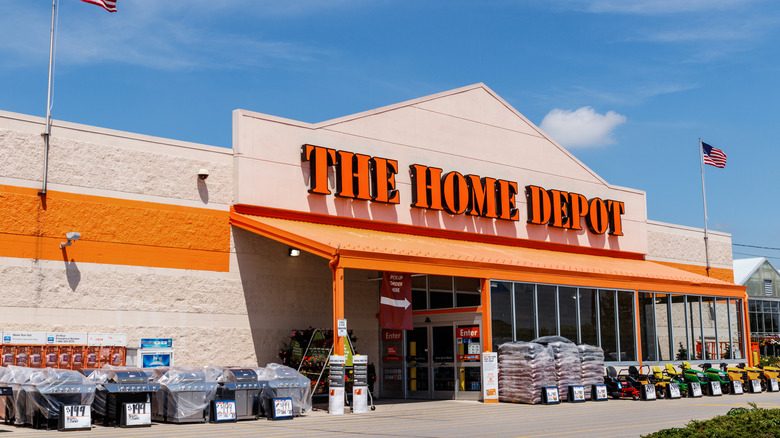 Jonathan Weiss/Shutterstock
For anyone who loves taking on new DIY projects or home renovations, utilizing Home Depot discounts can help keep the costs of home projects down. No matter what type of project you are working on, you've probably taken a trip or two to your local Home Depot for supplies or tools. Maybe you're working with a tight budget for your latest project, or perhaps you have noticed your Home Depot bills are higher than you're comfortable with. Luckily, Home Depot offers several discounts to help you save money while you shop.
Discounts and coupons are a great way to save money while shopping, but searching for them can be confusing and overwhelming. From the coupons in the newspaper to coupon apps, it can be hard to know what discounts to use when you are shopping. Home Depot makes saving money easy with several discounts that you can use at any time.
How to save money at Home Depot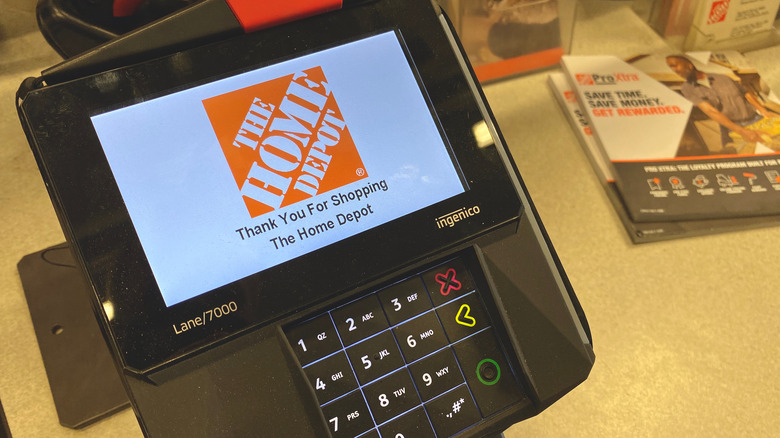 ZikG/Shutterstock
It's no secret that DIY projects and home renovations can get expensive, but it's easy to find discounts at Home Depot. The Krazy Coupon Lady explains one of the best Home Depot discounts, the Special Buy of the Day. With these online deals, you can save 25-50% on select items, but they only last 24 hours. These discounts are only found online, and you will not get the same price in stores. But since Home Depot offers free shipping for orders over $45 and curbside pickup, you have several options to get your discounted items.
CBS News describes another way to save money at Home Depot, and it's super simple. Home Depot has a system they use with their price tags to indicate markdowns. Yellow price tags ending in .06 indicate that the price of that clearance item will drop again in six weeks. Meanwhile, yellow price tags ending in .03 mean that item will be removed from stores in three weeks, and the price is the lowest it will ever be. By keeping an eye on markdown tags and taking advantage of Special Buy of the Day Deals, you can save money when taking on your next project.