Naomi Osaka Just Bought Nick Lachey's L.A. Mansion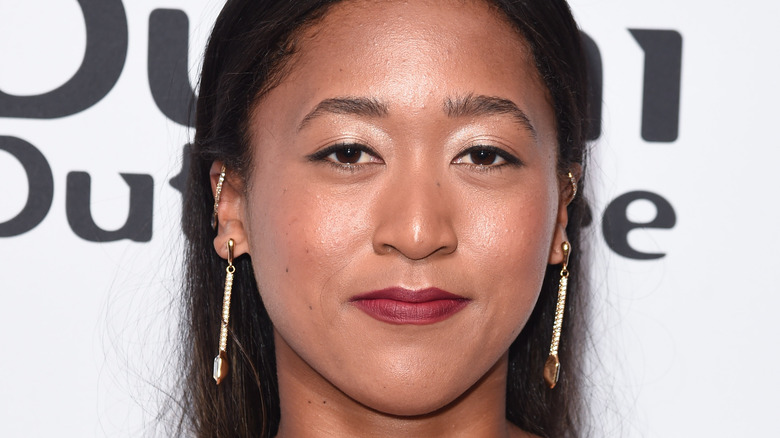 Featureflash Photo Agency/Shutterstock
Yes, that just happened. While we still ponder what will happen after the housing market rate hike, another house just got sold –– and this time, it's a news-worthy one. If you happen to be a lover of women's tennis and have your finger on the pulse of the sport, then you definitely know about Naomi Osaka, who just acquired a magnificent mansion in Los Angeles. Osaka is a four-time Grand Slam winner (via The Wall Street Journal) and was the 2019 No. 1 ranked player in women's tennis, per the Minnesota Spokesman Recorder. In a trailblazing match against Serena Williams on day 13 of the 2020 U.S. Open, Osaka triumphed, beating her own idol (Williams) in what Andscape called "the agony of victory over [her] idol."
A few days ago, the Japanese-Haitian-American tennis star, who started playing tennis when she was just 3 years old (per Biography), dropped $6 million on one of Nick Lachey's lavish homes. Recall, this isn't Lachey's first involvement with real estate. In 2016, the television personality, singer, actor, and songwriter (who's worth $25 million) sold a Columbia Tusculum home for more than $2.7 million, as reported by the Cincinnati Business Courier. In the next section, we at House Digest will show you around the recent $6 million residence he sold to Osaka.
A peek at the mansion Nick Lachey sold to Naomi Osaka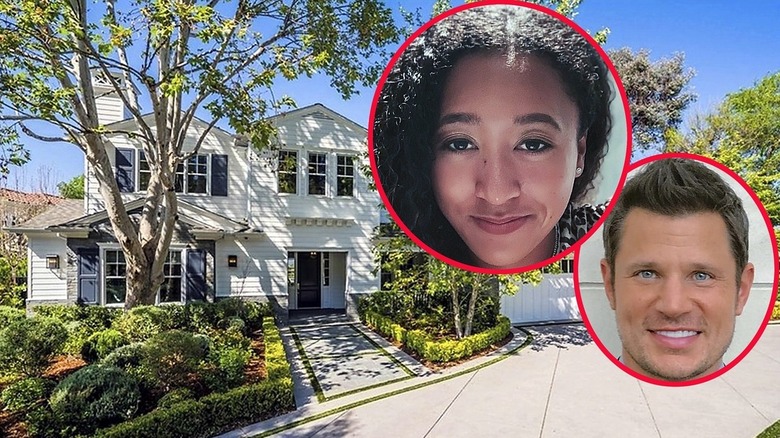 Backgrid
According to the Daily Mail, Nick Lachey in conjunction with his wife, Vannesa Minnillo, splashed out $5 million on the 7000-square-foot home. The mansion sitting behind an electric gate on 0.75 acres of land was bought in by the duo in 2020 from NFL star Randall Cobb. While we may deduce that Naomi Osaka is most interested in the standard tennis court that the magnificent home offers, TMZ explained there's more to love about the Tarzana mansion, which perfectly suits the lifestyle of a superstar tennis player. They shared pictures of the listing displaying a secluded open-space basketball court and a billiards room with a tiny bar backdrop.
Bleacher Report peeked at Osaka's housing portfolio, noting that the 24-years-old star who was ranked the highest-paid female athlete on a Forbes list previously acquired a $7 million Beverly Hills home from Nick Jonas in 2019. And while the Beverly Hills home looks more exotic, it doesn't match this new L.A. mansion in terms of sporting facilities. And on top of that, Tennis Tonic writes, the Tarzana residence offers a gourmet kitchen, five bedrooms, a media room, five bathrooms, and a white-themed living room with a modern fireplace. Architectural Digest added that the 2015-built mansion features a barbeque station for summer parties, a Santa Susana Mountains-surrounded backyard, and plenty of rooms for indoor and outdoor entertainment.