Ibrahim Clouds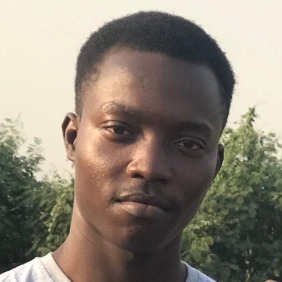 School
Wesley College Of Science At Elekuro
The Federal Polytechnic Ibadan At Sango
The National Open University At Ibadan
Expertise
Architecture, Pet Keeping, DIY Projects, And Farming.
Ibrahim Clouds is a DIY enthusiast, with most of his successful weekend projects consisting of pet house constructions and repairs, home appliance repairs, and wood recycling.

Ibrahim Clouds is a pet keeper and has firsthand experience of how to deal with the risks involved in tending to cats, rabbits, and other household pets in your home without making life difficult for your fur babies.

Having worked with and managed his uncle's yam farm and a catfish pond for six+ months, Ibrahim Clouds now grows maize and beans on his mini-farm two streets away. He has a lot to share about successful farming at home.
Experience
Ibrahim Clouds is a DIY enthusiast, lover of pets, hobby farmer, digital nomad, entrepreneur, poet, yogi with a horrible sense of fashion and humor, and a full-time writer. He is a blog contributor for House Chime, where he shares useful home improvement solutions and golden nuggets for successful DIY projects. Over the past five years, he's explored various niches in the web writing industry, mostly as a ghost blog/review writer and copywriter for the likes of The Hypnotic Amazon Copywriter, Wise Barber, The Total Entrepreneur, Fashionuer, SolyntaDotComDotNg, and various affiliate stores. Having observed the urgent need for the replacement of regurgitated misinformation by one-size-fits-all writers with authority and accurate information, he's chosen to focus more on writing home improvement pieces, an area in which he is an expert.
Education
Ibrahim Clouds received his ND in Architecture at The Federal Polytechnic Ibadan after earning an SSCE at Wesley College of Science, and is now studying for a Bsc in computer science.
House Digest Editorial Policies
House Digest uses a knowledgeable team of editors, writers, and experts to create all our content. We dive deep into the always-evolving conversations surrounding design and home trends, striving to deliver the most current and helpful tips, strengthened by expert takes and tutorials from our talented team.
As we cover many fields of expertise, we make it a priority to ensure every beat remains fresh and comprehensive. Additional information on our editorial process available here.
Stories By Ibrahim Clouds