What's Wrong With The Big Bang Theory Apartment, According To Designers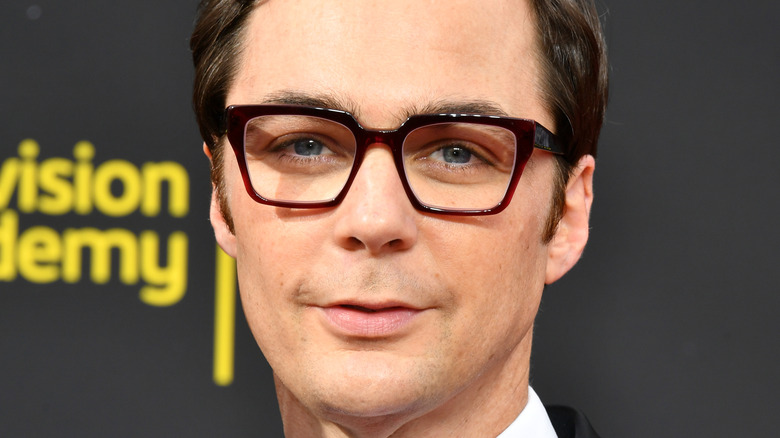 Amy Sussman/Getty Images
At House Digest, perusing celebrity homes is one of our favorite pastimes — and when we aren't salivating at the real-life home of the stars like Leonardo Dicaprio (his former Malibu pad is breathtaking) or eyeing Gwyneth Paltrow's Montecito manse, we look to our favorite sitcoms to inspire our own home décor, from The Marvelous Mrs. Maisel's home to the open-concept loft on "New Girl." We seriously can't get enough!
This brings us to CBS' "The Big Bang Theory," which captivated audiences for 12 Seasons, putting a spotlight on and highlighting a diverse group of scientists in a fresh, new way, according to Physics Today. The popular TV series held the number two spot of viewership at a whopping 19 million viewers overall, per Deadline. While we love to focus on what is best in a space design-wise, it's nice to see what doesn't work so well, too. See what interior designers thought of physicists Sheldon Cooper and Leonard Hofstadter's iconic 4A apartment. Keep reading to discover what interior designers had to say about the space, and see what didn't work.
Interior designers weren't too impressed with the apartment
YouTube
It turns out, the interior designers who studied Sheldon and Leonard's apartment on "The Big Bang Theory" weren't too impressed with the genius' space. Lonni Paul, a Los Angeles-based interior designer told Insider, "This is an eclectic bachelor pad that is begging for a makeover. The leather sofa looks really lumpy and uncomfortable, and the wooden chair next to the lounge chair looks out of place." She added that there was  excessive clutter, too.
Kobi Karp of Miami's Kobi Karp Architecture and Interior Design wasn't a fan of the mix of kitschy furniture, echoing similar thoughts of the space. "This looks like a very simple apartment that is very organized," she explained. "However, the mismatched collection of furniture and décor makes the apartment look a bit like a thrift shop." And, while we love a good thrift find, and there are plenty of gems, per The Spruce, Karp had a few suggestions to update the space. He noted a quick fix, saying that the duo could feature matching pillows and rearrange the items on the shelf to give the home a major update.