The New Least Affordable City In America Isn't What You Think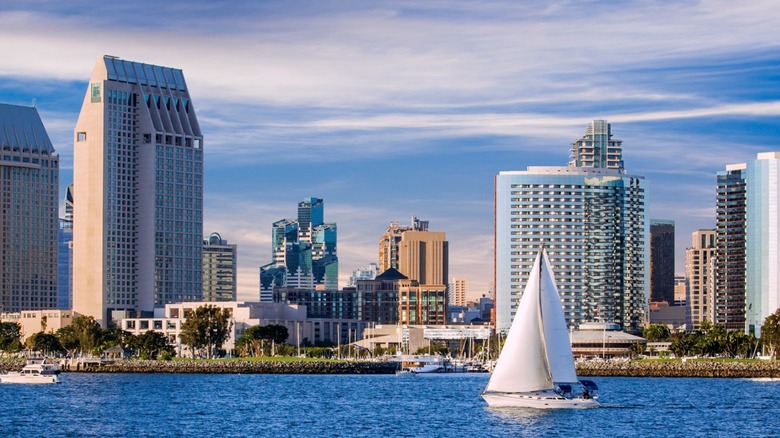 Dancestrokes/Shutterstock
San Diego, California is topping the charts as the least affordable metro housing market in the U.S., bumping San Francisco and Los Angeles down a notch. Affordability measures the degree to which a typical family can afford the monthly mortgage payments on a home based on median home price and local income. The median home sale price of single family houses in San Diego in January 2022 was $849,000, with an affordability score of 8.16. The 2019 U.S. Census data shows the median income was $79,673. So, while real estate is pricier in San Francisco, with a median sale price of $1.3 million as of January 2022, incomes are also higher, resulting in an affordability score of 7.9, per OJO Labs. 
The strong sellers' market in San Diego is reflective of the low inventory of homes for sale and the high buyer demand, in part driven by lower mortgage rates. This has resulted in homes selling at 1.13% above asking price on average, according to Realtor.com, usually indicating multiple bids — great for sellers but frustrating for buyers. For a home listed at the median price of $849,000, that means a sale price of $959,370. While prices have gone up by 19.9% over the last year, the total number of sales has decreased by 6.7% during the same time, according to the Greater San Diego Association of Realtors. 
What can you buy in San Diego for $750K?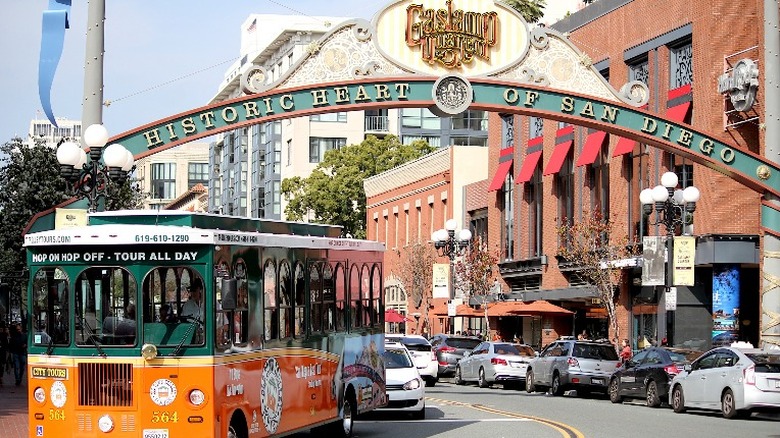 Thomas Carlson/Shutterstock
San Diego is on the southern-most coast of California, with 70 miles of gorgeous beaches and an amazing warm, dry climate year-round. There's so much to see in San Diego, including the famed San Diego Zoo, LEGOLAND, the Gaslamp quarter, Old Town, and Coronado Island to name a few. It is the eighth largest city in the U.S. with a population of 1.3 million, and there's a total of 3 million throughout San Diego County. This includes 18 incorporated towns such as Carlsbad, Coronado, and La Jolla, says SanDiego.com.
According to NerdWallet, if you want to buy a property for $750,000, with a 10% down payment, you would need a monthly gross income of $9,000, which is a yearly salary of $108,000. For this price, you could buy a 1950s, three-bedroom, two-bathroom home with about 1,123 square feet and a two-car garage. You'd have to act very quickly, though, because a house just like this went under agreement after just 12 days on Realtor.com. An updated two-bedroom, two-bathroom condo with 1,247 square feet, HOA fees of $570 a month, and 2 car spaces in the garage is pending after 17 days for $749,900. According to a recent article in The Wall Street Journal, mortgage rates are expected to climb to 4% this year — the highest rate since 2019 — making home affordability even more difficult. Housing prices in San Diego are not expected to drop in 2022.