The Biggest Mansion In L.A. Was Just Bought By The CEO Of Fashion Nova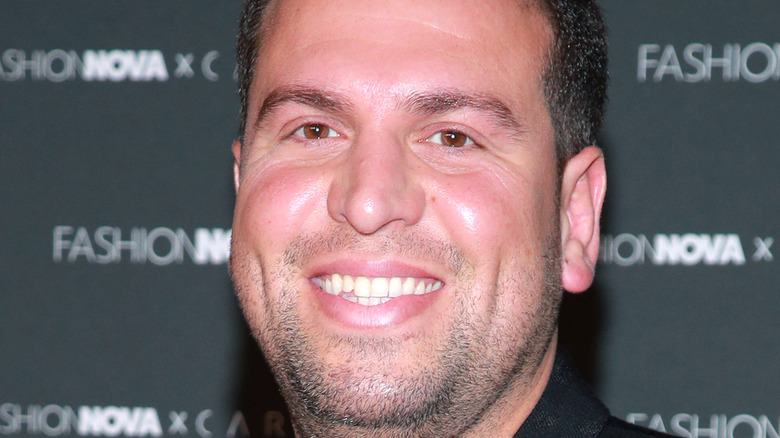 Rich Fury/Getty Images
Fashion Nova's CEO just bought a new home in Los Angeles, California, and your jaw might drop to the floor at how much he spent. Richard Saghian, who founded Fashion Nova in 2006 and has served as the CEO since, dropped $126 million to purchase the 105,000 square foot mansion known as 'The One,' according to New York Post. He was introduced to fashion by his father, who owned women's clothing stores where Saghian would work during the summers when he was young, according to Business of Fashion. Saghian founded Fashion Nova in Vernon, California, and has been in the fast fashion industry since making his mark.
When Saghian started Fashion Nova, he originally sold his pieces in a chain of stores at low cost. He launched his website in 2013 and was one of the first to discover social media marketing and successful branding, especially on Instagram. Not only is he known for fashion, but he is a social media influencer and has built quite the following over the years. Fashion Nova has been known for its elegant and trendy but still inexpensive designs for women, men, and now even children, catering to all body types and ethnicities. Influencers of the brand include Kylie Kenner. Saghian is certainly doing well for himself and enjoying the fruits of his labor from his hard work, as he should be.
This mansion has it all
The property is the largest mansion in Los Angeles on 3.8 acres with twenty-one bedrooms, forty-two bathrooms, five pools, a nightclub, spa, outdoor running track, and a movie theater. according to Concierge Auctions. The paradise home has a beautiful landscape and is surrounded by a moat of water. On top of the $126 million he spent, Saghian spent an extra $15 million on the property, as it was listed in an auction, and Saghian came out on top as the highest bidder, according to Forbes. He expressed that he felt this was a once-in-a-lifetime opportunity purchase that can never be copied because there isn't anything like it. 
As someone who grew up in Los Angeles and founded their brand in their hometown, he felt as if this was a rare important opportunity he needed to take advantage of that would allow him to be part of Los Angeles history, and he believed it was meant to be. This is Saghian's third home in California, as he owns two other properties, one in Malibu and one in the Hollywood Hills. Saghian purchased the Malibu home from Netflix CEO Ted Sarandos in 2021 for $14.7 million, and he purchased the Hollywood Hills home for $17.5 million in 2018.