Julianne Hough Is Moving Into A Luxury NYC Apartment During Her Divorce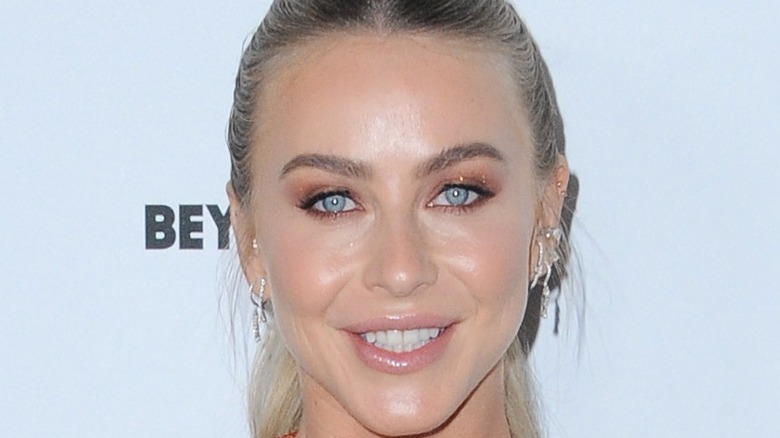 Tinseltown/Shutterstock
Actress Julianna Hough has found herself a New York home to rent as she finalizes her divorce, and she isn't messing around. According to New York Post, sources confirmed to Page Six that the singer and actress signed an $18,000 a month lease for a triplex townhouse in the city. According to Nine, that is approximately $6,250 per week. The home was only listed on the market for 21 days, and this couldn't have come at a better time for Hough as she just finalized her divorce from Brooks Laich last month. 
Hough is renting the home from real estate broker Terrence Harding, aka MC Klepto from the 90s hip hop group Junior Mafia, founded by the late Notorious B.I.G, otherwise known as Biggie Smalls. Right on the heels of her divorce finalization, Hough is wasting no time on moving forward with her life. The townhouse is modern, unique, and spacious.
The NY Home
Jamie Lamor Thompson/Shutterstock
The home is more than spacious for the former Emmy Award winner. According to New York Post, the townhouse includes 12-foot ceilings, a family room, a home office, a living room fireplace, an enormous living room, bedrooms, washer and dryer, original wooden floors, and central air. The townhouse also includes a massively beautiful kitchen. It's located in Greenwich Village, which is very close to Washington State Park. 
This doesn't come as too much of a shock considering the "Dancing With The Stars" celeb is heading to the Big Apple to star in "POTUS," which debuts this spring. The Broadway star wrote on her Instagram last month that for her entire life, she's wanted to be part of the talent seen on the Broadway stage. She added that being in a stage production shows the artistry and dedication it takes to be a talented entertainer. The Broadway performance also stars Vanessa Williams, Rachel Dratch, Julie White, and Suzy Nakamura.