Julia Haart And Her Husband Fight For Ownership Of NYC Penthouse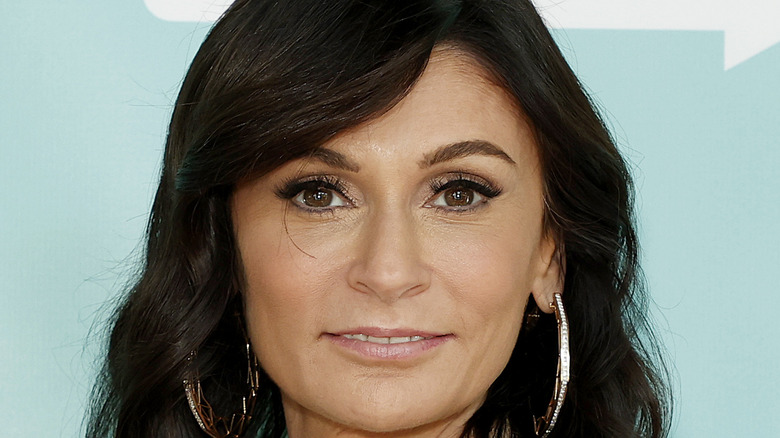 Arturo Holmes/Getty Images
Julia Haart started and spent most of her life in an ultra-Orthodox Jewish community. Her life was dictated by the traditions of this community, according to The Conversation, which revolved around strict rules and gender roles. She was a stay-at-home mom to her four children and sold insurance as a side business, but always had a passion for fashion. Although her community disapproved, she began sewing and designing her own clothes at sixteen and had a shoe brand building in her mind. Eight years ago, Haart decided to take a leap of faith and leave her unsatisfying community behind. Now, she is a successful entrepreneur, fashion designer, and reality television star in the new Netflix series, "My Unorthodox Life." She has written several books and is an inspiration to women across the globe.
As she left her ultra-Orthodox lifestyle, Haart also left her first husband and father of her children, Yosef Hendler, who decided to stay in the ultra-Orthodox community. Their relationship began through a family arrangement, but despite their differences, Haart claims that they are still good friends and great at co-parenting their children (per Distractify). In 2019, Haart remarried. Her spouse, Silvio Scaglia, gave her a CEO position at Elite World Groups. After three years and being fired from her position, Haart filed for divorce. New York Post stated that as their divorce persists, the newly separated couple is now fighting for ownership of their $65 million New York City home. Here's what we know about the place.
Details about the home
Dimitrios Kambouris/Getty Images
The 10,000 square foot penthouse is claimed to be located at the top of 70 Vestry Street in the neighborhood of Tribeca in New York City. The home plays a major role in the new Netflix series, "My Unorthodox Life," showing off the stylish luxury living areas. New York Post shows the building in which the penthouse is located to also have a large indoor pool, a hot tub, and a golf simulator.
Haart and Scaglia's original plan was to work as a team and sell the home together after the split, but their teamwork fell through. Haart explained that their divorce agreement is no longer valid since she was fired from her position at Elite World Groups. Haart remains in possession of the penthouse and refuses to let real estate photographers or potential buyers enter the home. Although the penthouse safely remains in her possession, for now, the fight will soon persist concerning not only the home but also the $850,000 Haart allegedly transferred from the company's account to her personal account, as well as reportedly spending company money on personal items, before she was fired by Scaglia.