The Surprising Sum A Real Estate Firm Paid For A Street Of NYC Townhouses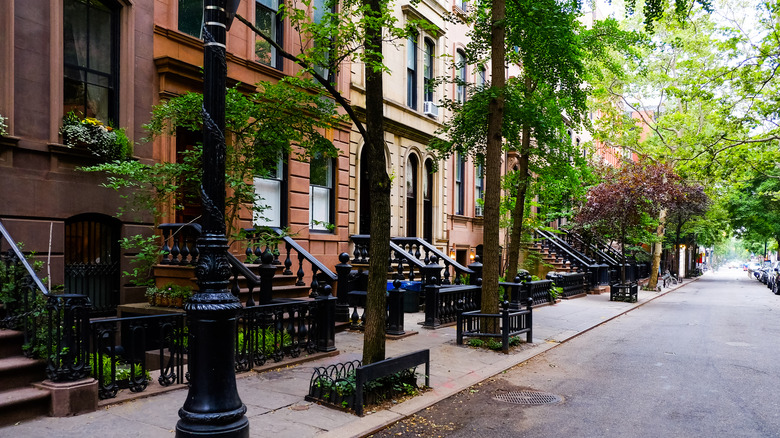 Youproduction/Shutterstock
It's a somewhat well-known fact that purchasing any residence or building in New York City is not for the cheap. The more popular the area is, the more expensive you can expect investments to be. Considering how extremely competitive Manhattan's real estate market is, you would think it rare for anyone to purchase an entire street at once, but I guess that's why they say never say never. 
According to New York Post, the real estate firm Firebird Grove just purchased an entire street in Manhattan, New York. Firebird Grove is a real estate investment group based in SoHo, where they focus on acquiring and redeveloping multi-family properties. A couple of weeks ago, in early March, the investment group bought 11 buildings in the gated community known as Greenwich Village for $32 million. The famous street is a known place for walking tours as it was previously home to writers Theodore Dreiser and E.E. Cummings. Talk about a deal.
A rare find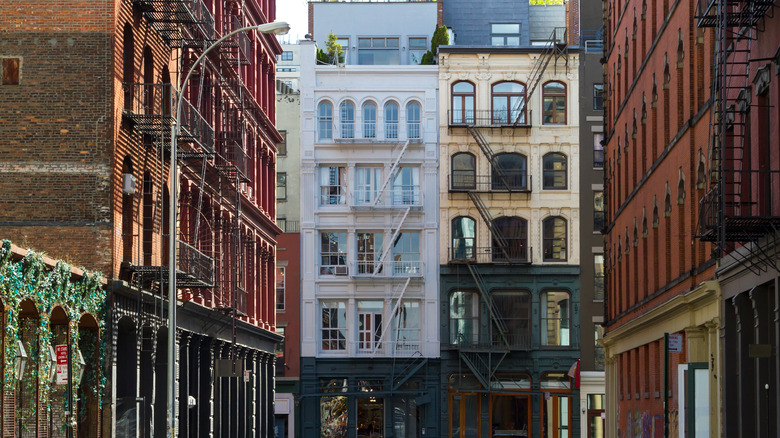 Ryan DeBerardinis/Shutterstock
The prestigious firm sealed the deal from Morgan Capital for just over $32 million. Considering the firm acquired 11 buildings, and with the street's historical background, that doesn't sound like a bad investment at all. The townhouses are located on Patchin Palace, off of West 10th Street, according to New York Post.
The street was built in the 1800s and currently hosts a combination of residential and commercial buildings. A number of psychotherapists held their own practices on the street in the early 2000s. The gated neighborhood is also home to celebrities such as Alec Baldwin, Justin Timberlake and his wife Jessica Biel, and Leonardo DiCaprio. Still today, it's known for its history for hosting stars and it holds one of the city's last gas street lights from the 19th century. At this time, it is not known what the prestigious firm plans on doing with their new asset, but what a rare find this is nonetheless.