Here's Where You Can Visit The Dursleys' House From Harry Potter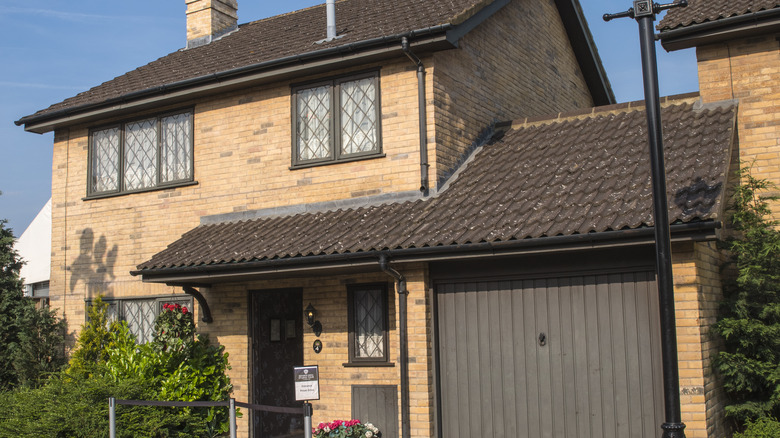 chrisdorney/Shutterstock
Any Harry Potter fan immediately recognizes The Dursley's house as being one of the most iconic locations in the entire series. It is here where Harry lives full-time until the age of 11 when he receives his Hogwarts letter, after being brought to the house as a baby via a flying motorbike after his parents are killed by Lord Voldemort. It was in this house that Harry's journey into the wizarding world first began, and where he spent every summer after the age of 11 with his mother's cruel family during his time away from Hogwarts.
Number 4 Privet Drive (and its infamous "cupboard under the stairs") is certainly an iconic movie location, but the beautiful thing about movies is their ability to inspire us in real life; and the Harry Potter series is no exception. The stories invoke nostalgia, according to psychologist Emma Kenny, as told to Stylist. That nostalgia, as told by Kenny, counteracts loneliness, anxiety, and boredom. Given just how iconic the location, and the series is as a whole, fans will be glad to know they can visit the house that was used for the exterior shots of the Dursley's home.
Suburban magic in Bracknell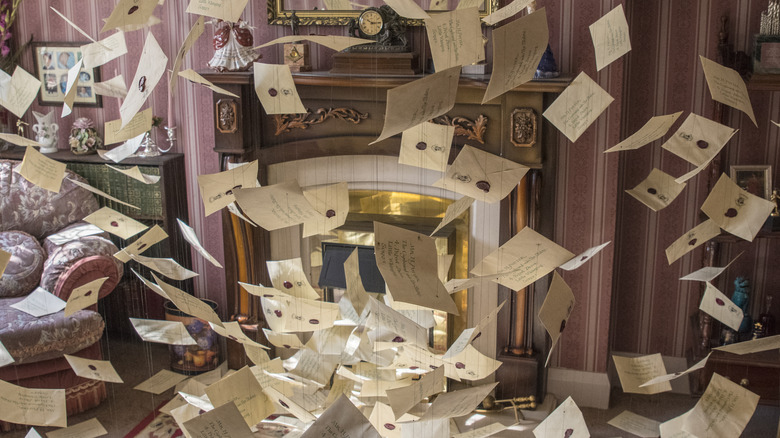 chrisdorney/Shutterstock
4 Privet Drive, Little Whinging, Surrey, is the Dursley's address in the series, but the actual location of the house used in the films is 12 Picket Post Close, Winkfield Row, Bracknell -– about 40 miles west of London, according to Forbes. The residence is in the same suburban county as Windsor Castle and Ascot Racecourse, where Kate Middleton's parents and U.K. Prime Minister Theresa May own homes. Warner Brothers actually only filmed in the house for two weeks for "Harry Potter and the Sorcerer's Stone" — after which the production company built a replica of the house, and the entire street, on set at Warner Brothers Studios.
While Harry was forced to live in the cupboard under the stairs, the real house has three bedrooms on the second floor, as well as two-and-a-half bathrooms. Downstairs, there is a large reception room, a kitchen, dining area, and a garage. There is a garden and a patio in the back. Since filming during this short period, the house has undergone renovations, so the interior of the house doesn't look like the one they recognize from the film franchise. Clare Powder told Get Surrey they do have a cupboard under the stairs, though it's a normal cupboard and in a different position than the one in the film. Powder previously owned the house from 2010 until 2016, when she and her husband put it on the market after deciding they wanted more space for their family.