15 Colors To Decorate With For An '80s Aesthetic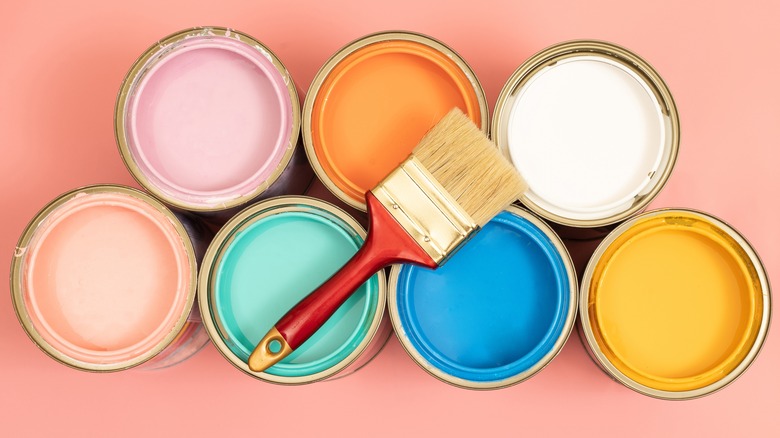 SHISANUPONG1986/Shutterstock
The 1980s were all about showmanship. MTV was born, and glam rock, new wave, and hip-hop jockeyed for attention, per "Pop Goes the Decade: The Eighties." On TV and in real life, clashing sounds, colors, cultures, and economic brackets competed like psycho-acoustic video games. Quiet was done loud and conservative done to excess; popped collars were starched, suit shoulders padded, and jackets were worn over naked torsos. Consumer capitalism and hair reached new highs thanks to Aqua Net.
Fashion and home décor centered on boldness in hues and shapes, with neon, overstated silhouettes, graphic patterns, and wild forms. According to The Spruce, the rounded edges and chunky furniture that's popular again was all the rage then. Gender-bending clothing and hairstyles were celebrated, with feminine and masculine elements working in tandem to play against stereotypes. The culture was celebrity obsessed, and TV shows were iconic: "Miami Vice," "Dallas," "Hill Street Blues," and Saturday morning cartoons. Movies were over-the-top, with surprise, surprise, killer soundtracks: "Purple Rain," "Flashdance," "Back to the Future," and "The Breakfast Club" -– which promised the jocks, the preps, the punks, the nerds, and the burnouts could all get along. They could, in fact, be cool.
Many years later we're more into brunch. But we're smart enough to be inspired by the tastier parts of the '80s, the ones that say, "Bite me!" — like white kicks, boyfriend blazers, mom jeans, and pastels. Let's take the palette boldly forward, and enjoy awesome color in our homes again. 
1. Kelly green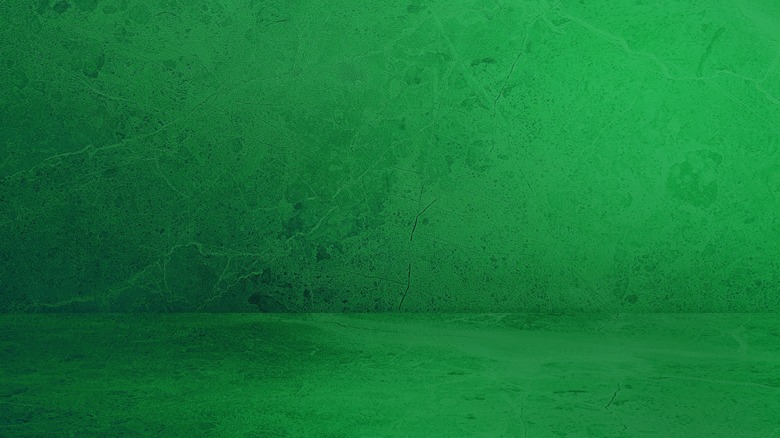 Wongsakorn Dulyavit/Shutterstock
The '80s featured vibrancy — the opposite of the dulled hues we like today that exist between color planes, shifting with light. Kelly green could be none other than itself, rich and bold.  A high gloss finish underscores its preppy neatness, where it's a natural on built-in bookshelves, or a powder-room cabinet.
2. Turquoise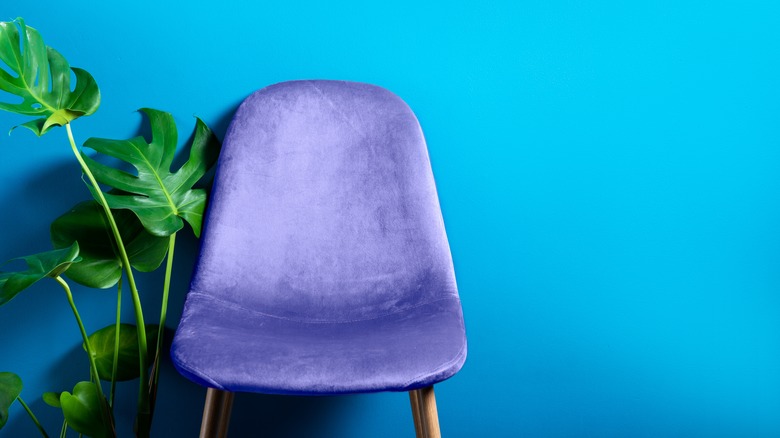 Anna Mente/Shutterstock
Turquoise is a joyful color. It's blue — officially everyone's favorite — mixed with sunny yellow. Influences of water and warm climates run through it. A staple in Mexican and Persian tiles, and the colorful exteriors of the Caribbean, bringing turquoise into your home is a mini-vacation from the mundane. Paint trim white or black.
3. Flamingo and baby pink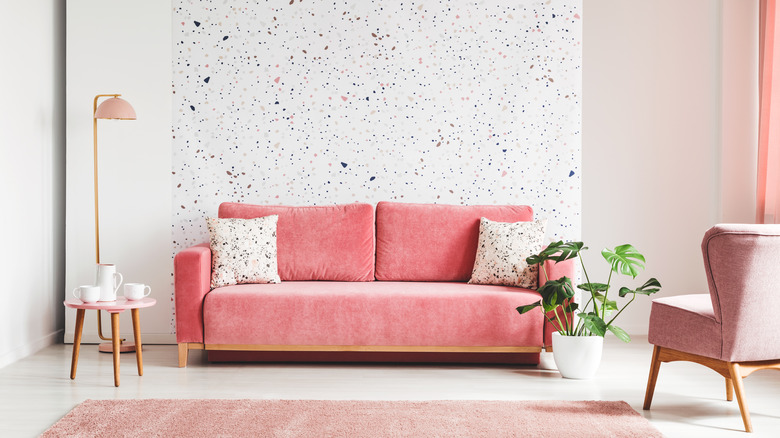 Photographee.eu/Shutterstock
Light pinks can be both modern and demure. In typical '80s style, they were paired with graphic black and white Or sage green and cabbage roses. Flattering to skin-tones and feminine, they're perfect in a bedroom or bath. Counter their femininity with charcoal, saddle leather, or navy. 
4. Aqua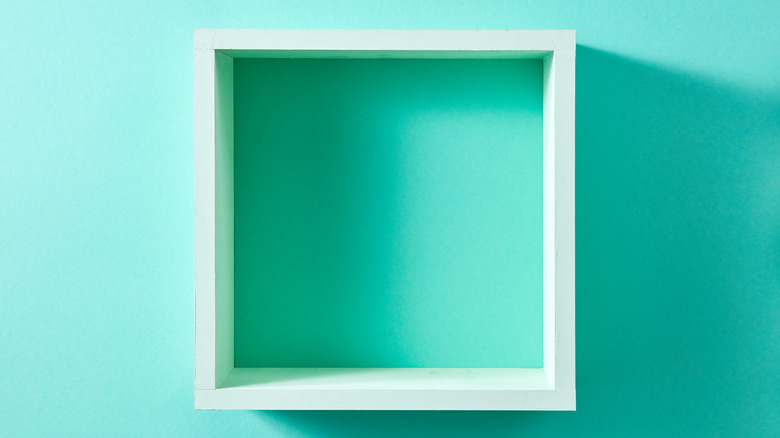 artjazz/Shutterstock
Aqua was another pastel often popping with black and white. It has a mood similar to turquoise, but with more breeziness and softness. This color looks gorgeous with tones of orange, its complement (opposite) on the color wheel. 
5. Black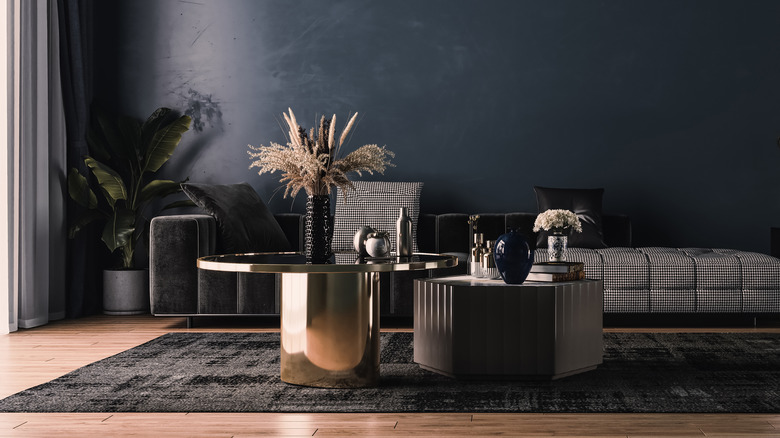 mixphotos/Shutterstock
What could be more '80s decadent than black? Layer on metallic accessories like an armful of bangles. Black is the absence of color but it feels incredibly full — of style, mood, and glamour. Turn any space into a cozy lounge; think how appropriate it is for a bar or media room.
6. Orange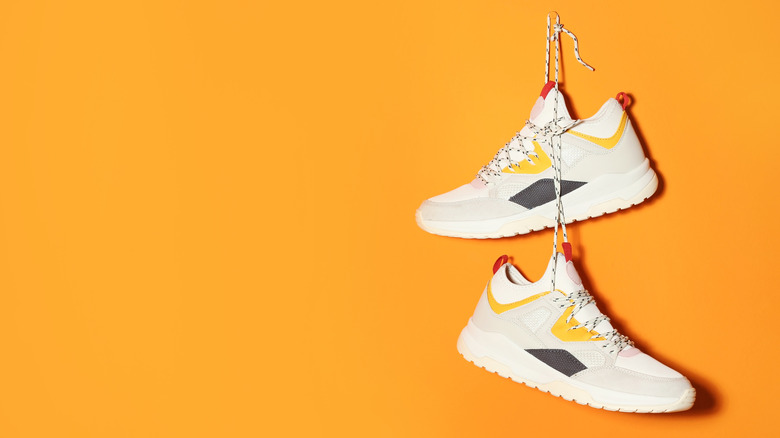 New Africa/Shutterstock
Unlike '70s pumpkin orange, this one has tang. Orange is the color of energy, and therefore, a win at the gym or WFH office. This would also look absolutely cheery in a breakfast nook; pair it with a painted white or gray wood-tone table. 
7. Sage green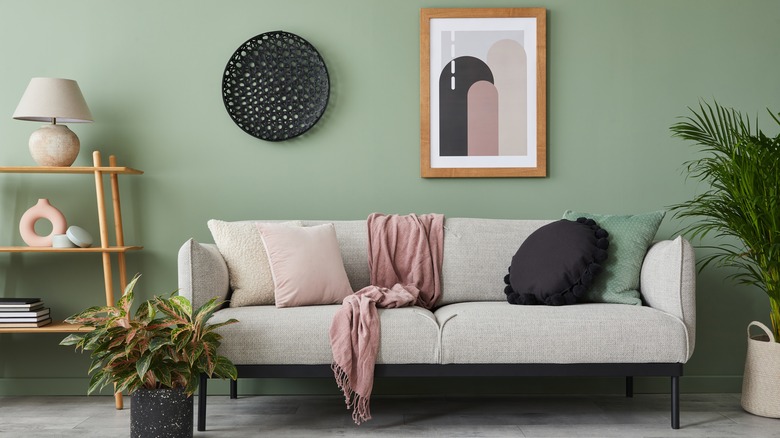 Followtheflow/Shutterstock
Sage green provided a refuge from all of the brights; it was often combined with pink or mauve (the muted purple shown above). Light greens are calming and grounding because of their association with nature, and work in any room of the house, but are particularly soothing as a bedroom paint choice.
8. White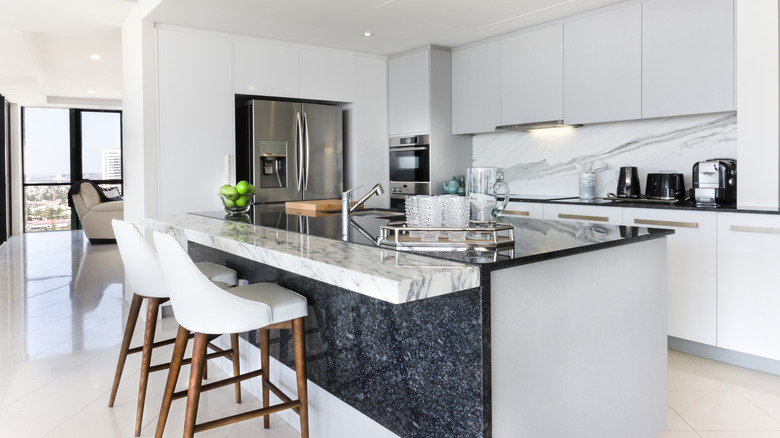 JR-stock/Shutterstock
It seems too simple, but white in a kitchen is *chef's kiss*. It's clean, bright, and the ultimate showcase for colorful meals. Add glass tumblers in an '80s shade, and a big funky vase. White casts no tones of its own so every color near it can be true, therefore it's the easiest paint choice (until you try to pick one!)
9. Canary yellow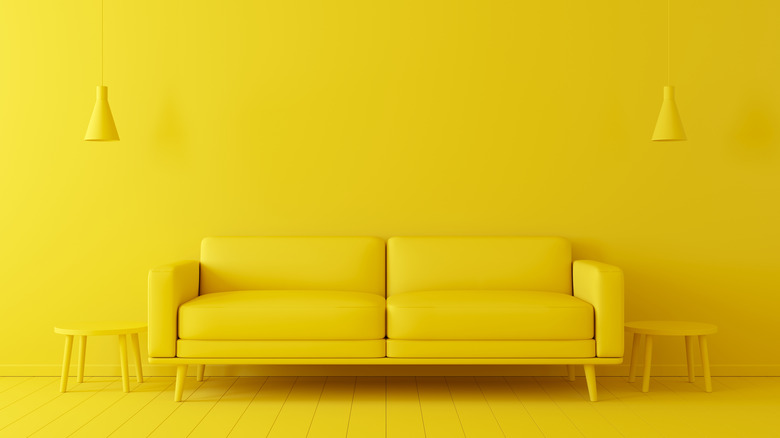 8 income/Shutterstock
Hello yellow, you happy color, you! Adding yellow to any space is like a shot of vitamin C for the soul. Try it in places where concentration and alertness are the goal: the study room, home office, or gym, but start with small doses.
10. Grape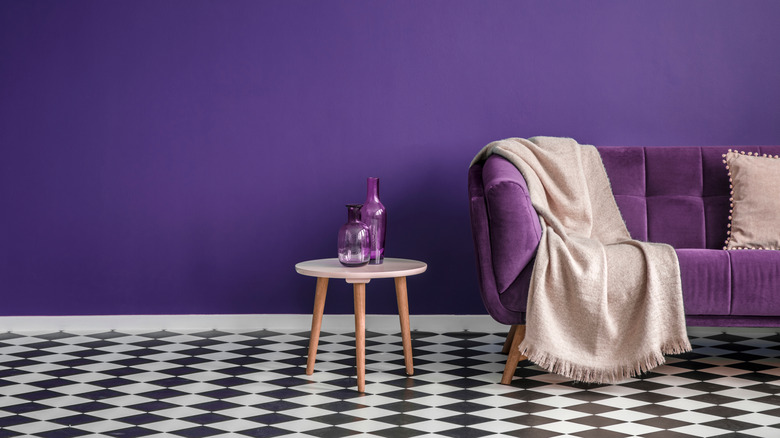 Photographee.eu/Shutterstock
While this color might be too extra for some, if you enjoy grape soda fizz that's your business. It's pretty with shades of oyster and ivory.
11. Teal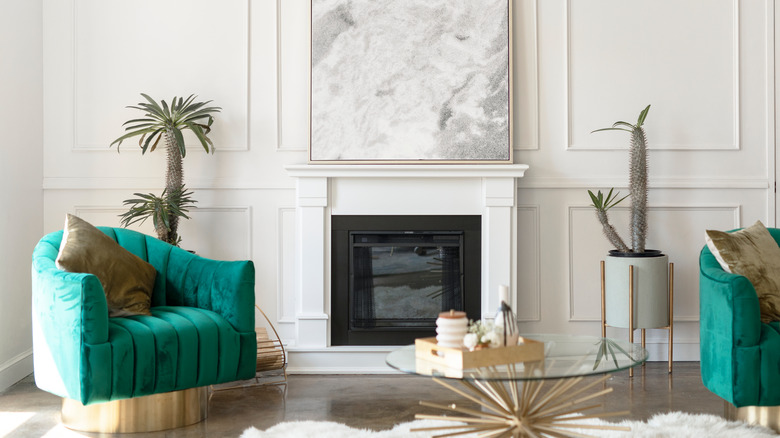 Rawpixel.com/Shutterstock
Just keeping it real — you can't have the '80s without teal. It's a strong jewel tone, like ruby and amethyst, and hints at the diva within. It's brilliant with brass or chrome.
12. Gray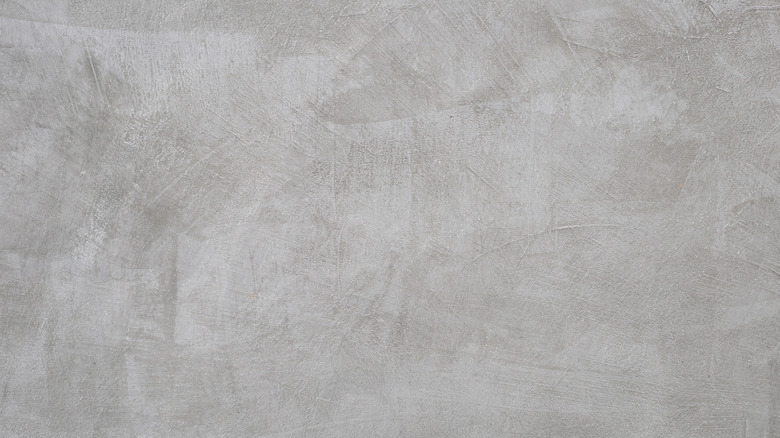 Bowonpat Sakaew/Shutterstock
Gray has the neutrality of black and white without the harshness. That makes it excellent to use with lots of colors  — though, be careful, as all grays have an underlying tone that leans warm or cool, affecting the success of color combinations.
13. Peach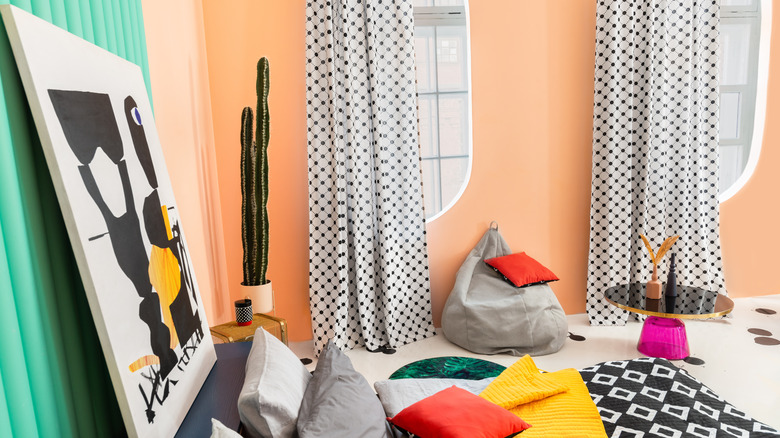 thelavrova/Shutterstock
Just peachy! Peach is akin to pink in its warmth and softness, but with a less girly attitude. This southwestern sunset vibe was a big theme in '80s living rooms. Create an updated space with a sisal rug, rattan blinds, and creamy trim. The cacti can stay.   
14. Fuchsia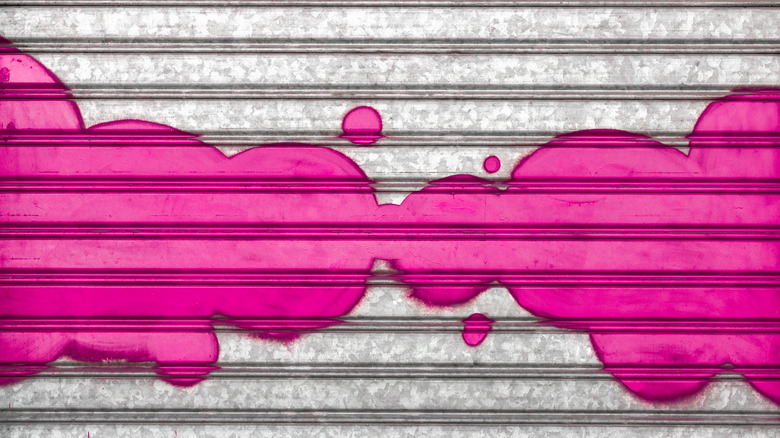 Kyna Studio/Shutterstock
Fuchsia is for the unshrinking violet. It's a power pink, well suited for an accent wall or an occasional chair. It's lovely with gray and camel — for a retro feel use it with another strong color like royal blue, Kelly green, or yellow.
15. Royal blue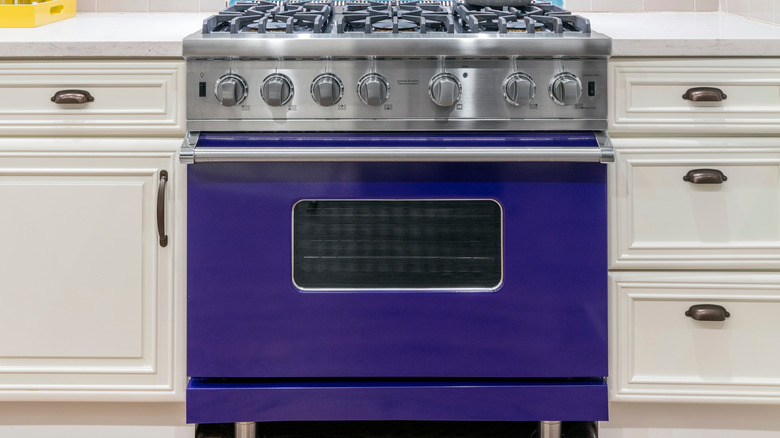 BondRocketImages/Shutterstock
Did you know appliances can be painted? (Use a heat-resistant product for an oven.) Boldly colored appliances are a nod to custom and modern European kitchens, where there is more than stainless steel and white to choose from. This classic and preppy blue is icy hot; apply it wherever needed.