This Historic NYC Block May Be Demolished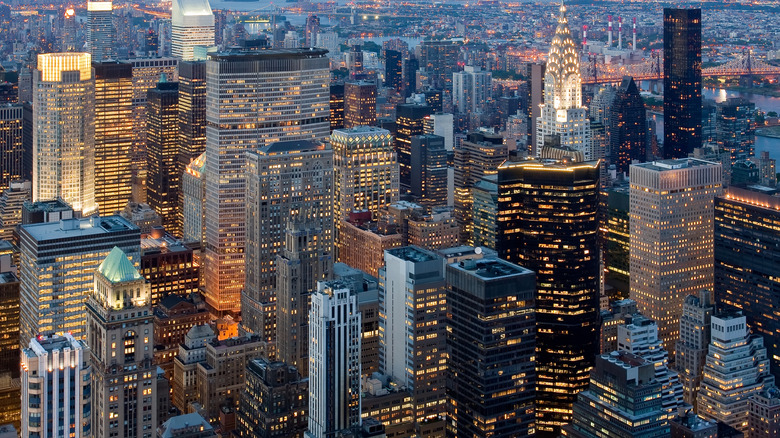 Daniel Arranz/Shutterstock
New York City is home to some of the United States' greatest history. Civitatis New York confirms that the city, once known as New Amsterdam, was first established in 1629 when the island of Manhattan was purchased by Peter Minuit and the Dutch. In 1674, the land was turned over to the English and renamed New York. New York became the home to many events that spiked the development of the U.S. we know today, for example, George Washington's election and the 1820's abolitionist movement. Over the decades, the area has gone through a significant number of changes, advancing and developing the urban area into the modernized city it is seen as today. Even now, changes are still occurring round-the-clock as the area continues to grow and advance.
Over the recent years, sections of the Upper East Side of New York City have slowly been evacuated and destroyed as plans for more modern buildings take their place (per New York Post). In 2020, a block of this area was torn to the ground, including the historic church, the Catholic Church of St. John the Martyr. Now, another half-block portion of this area faces the same fate as its destruction is being scheduled. As the demolition continues, people now worry for the historical portions of New York City, which may soon be lost forever.
Destruction and construction of the upper east side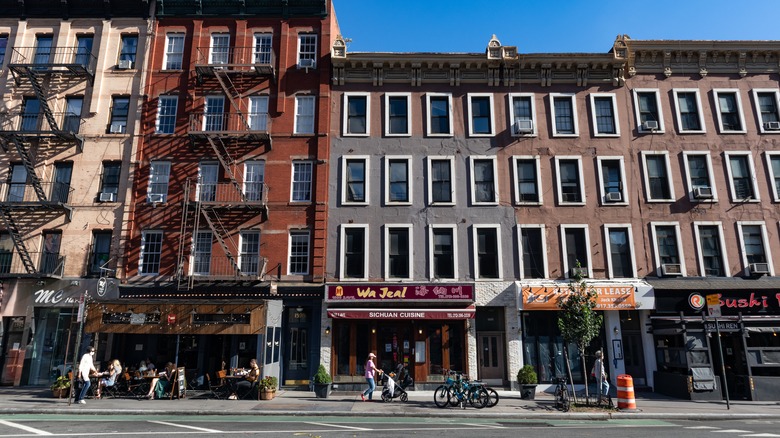 James Andrews1/Shutterstock
In 2018, Chetrit Group, a privately held New York real estate development company, purchased properties in the Upper East Side of New York City, per The Real Deal. Their $47.2 million purchase included 257-259 71st St. and 250-260 72nd St. The plans for these pieces of property still remain unknown, even as the current, century-old buildings on some of these properties have been demolished and others are slated to come down. New York Post states, however, that many suspect another high-rise building will replace the century-old structures.
As mentioned before, the first block of buildings, including the historic church, was desolated in 2020, and now the other evacuated block expects the same. Currently, the area between 1357 and 1363 72nd St. is taken up by a century-old apartment building. The building consists of five stories and holds a total of 28 apartments. Now that the destruction of the building has become obvious, the building lies empty as it awaits its perpetual fate.