The Home Depot Policy That Gardeners Will Love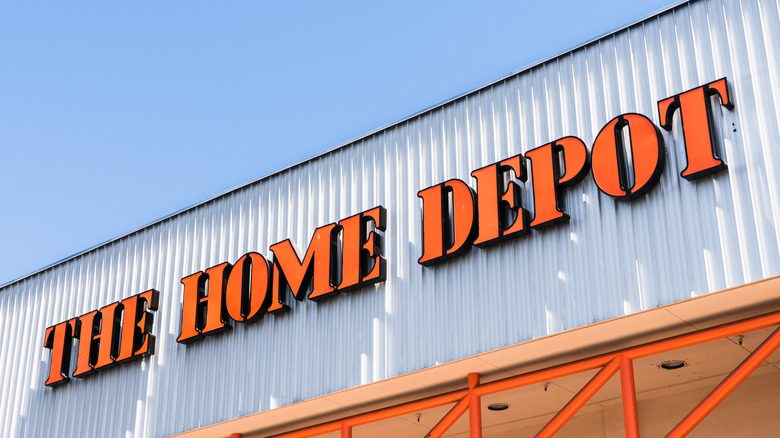 Sundry Photography/Shutterstock
Don't despair if that lovely greenery you bought from Home Depot withers and dies in the first year — fortunately for shoppers, there's a one-year guarantee. However, make sure to save that receipt. As The Krazy Coupon Lady points out, expired trees, shrubs, perennials, and houseplants can all be returned as long as you have kept that proof of purchase. (If the receipt has been lost and you paid with check or plastic, you'll be okay as long as the sale occurred within 30 days). 
Buying fragile live plants online can be a crap shoot, but any damaged or dead plants will also be replaced for free if you call Home Depot within three days. However, floral arrangements or cut flowers are not included in the return policy. Gardeners take note: Joining the Home Depot Garden Club earns you a $5.00-off coupon and access to tips, special promos, and complimentary goodies. 
Flowers, vegetables and Christmas plant returns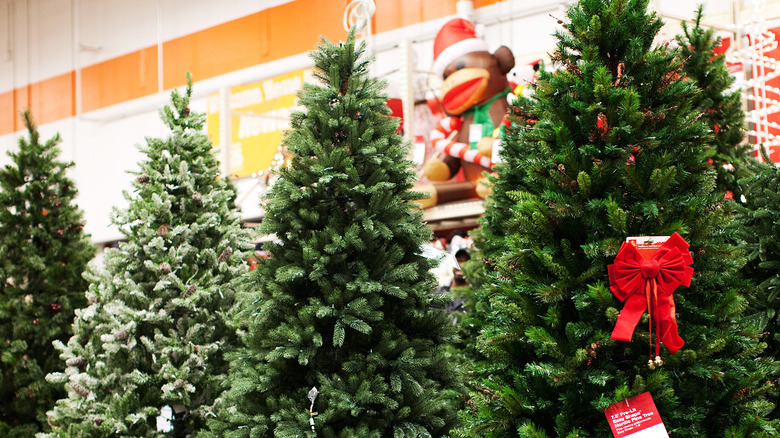 Bloomberg/Getty Images
Flowers and succulents, the so-called regular plants, fall under Home Depot's 90-day return policy. Favorites including roses, hydrangeas, hibiscus, and lavender — are all covered, as are house plants. And you'll benefit from an extended 365-day return period if you make your purchase using a Home Depot Consumer Credit Card, Commercial Revolving Card, or Commercial Account. 
In the Christmas spirit, as QuerySprout tells us, even real and artificial Xmas trees, wreaths, and garlands can be returned within 90 days. Home Depot also offers various protection guarantees on the holiday trees as well as Bonnie Plants with Miracle-Gro soil. If those vegetable and herb plants, among them peppers and basil, fail to satisfactorily produce during growing season, the Home Depot Grow A Garden Guarantee will come to the rescue with a full refund. Keep in mind Home Depot insists on verification: A customer must present valid ID to reap the rewards.
The official Home Depot plant policy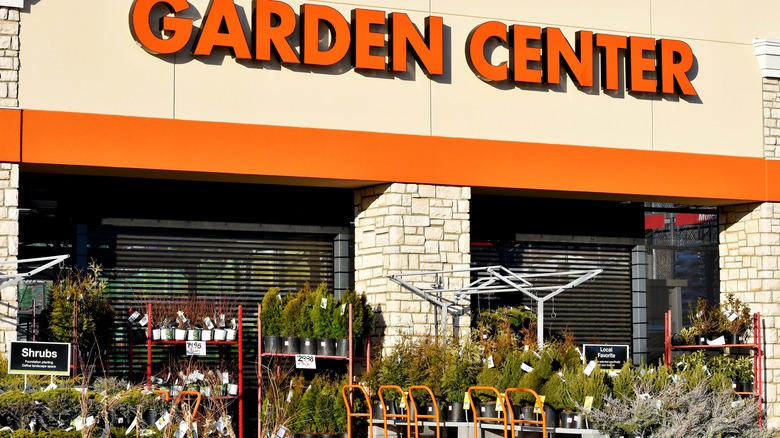 refrina/Shutterstock
Knowing you can salvage a defunct or damaged plant by returning it to Home Depot is quite a comfort to the garden enthusiast or home decorator. Their store website provides the proof. Home Depot's official in-store plant return policy states that the home improvement store is willing and able to promise that houseplants, perennial plants, and tropical plants will be good for 365 days. If for any reason the plant doesn't make it and withers, you will qualify for either a store credit or a refund.
So a plant casualty is not a total disaster: Just make sure to bring the carcass along with your receipt to Home Depot to collect. A clarification: Refunds are an option only within the store's 90-day deadline; otherwise, you can exchange the damaged or deceased plant for another one or receive store credit. Popular houseplants such as ficus, orchids and snake plants are subject to Home Depot's return policy as well as outdoor flowering bushes.