Zosia Mamet Lives In A Surprisingly Modest Home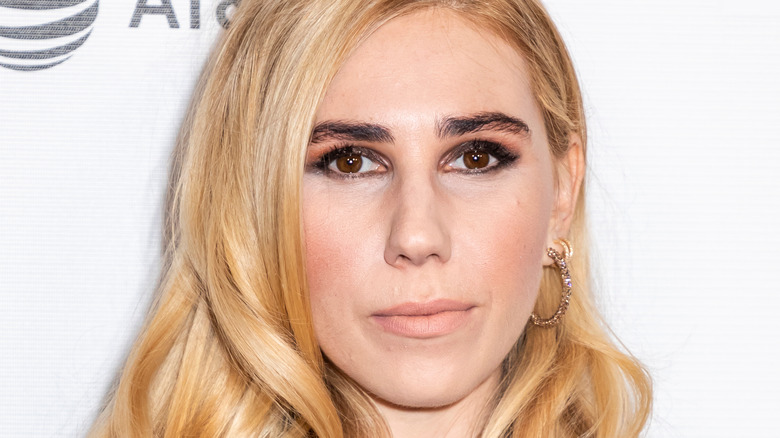 Sam Aronov/Shutterstock
Actress Zosia Mamet, appreciated widely for her creative work as an actress in the "Girls" and "Madmen" series, owns a delicate, two-bedroom Upper West Side apartment. This New York City apartment, which is available for $5,000 monthly rent, is also part of a pre-war co-op community. While the price point is a bump above the area's $4,100 average (per Zumper), the average figure applies to one-bedroom apartments in the Upper West Side. This residence includes more space than just one bedroom, with its two bedrooms, one bathroom and five rooms overall. Having a variety of rooms for one's living space can be especially rare in New York markets.
Mamet's home also includes a foyer and dining area. Per the Street Easy listing, the apartment's dining area can comfortably accommodate about eight guests. The pretty apartment also includes windows, which allow natural light to beam into the space. Both of the apartment's bedrooms include views of the shared backyard garden. These views help bring visual greenery to the home.
New York's historic Upper West Side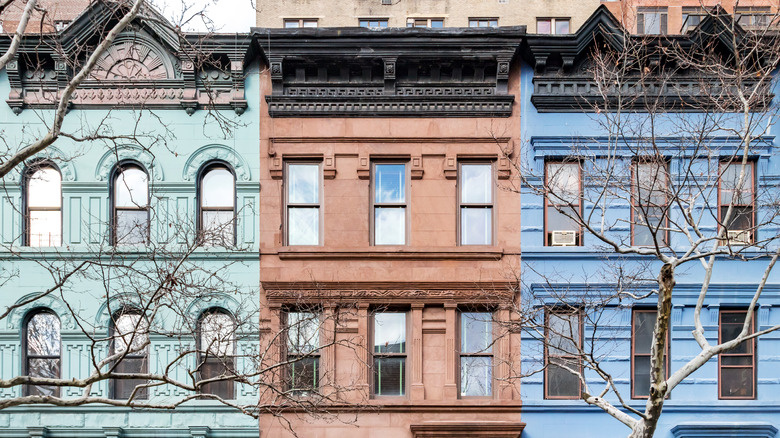 Ryan DeBerardinis/Shutterstock
In the United States' dynamic market, different commercial and residential structures exist for prospective buyers to pursue their home and material goals. For the co-op set, this kind of agreement can appeal because of its voluntary and cooperative elements. Co-op is short for cooperative. In cooperative arrangements, the structure is autonomous. These arrangements can be a viable choice for people with different lifestyle preferences and material goals. For the co-op arrangement structure, people choose to associate (hence the classification of voluntary) in furtherance of "meet[ing] their common economic, social, and cultural needs and aspirations through a jointly owned and democratically controlled enterprise," as the International Cooperative Alliance reported.
Designed in 1923 by Rosario Candela (via The New York Times), the building housing Zosia Mamet's apartment includes comforting features such as a 24-hour doorman, a shared patio garden, bike storage, a resident superintendent, and renovated laundry room. As an architect, Candela earned renown in the 1920s New York boom. He is appreciated in design circles for helping to refine setback terraces and penthouse living.