Here's Where The House From Fresh Prince Of Bel-Air Is Located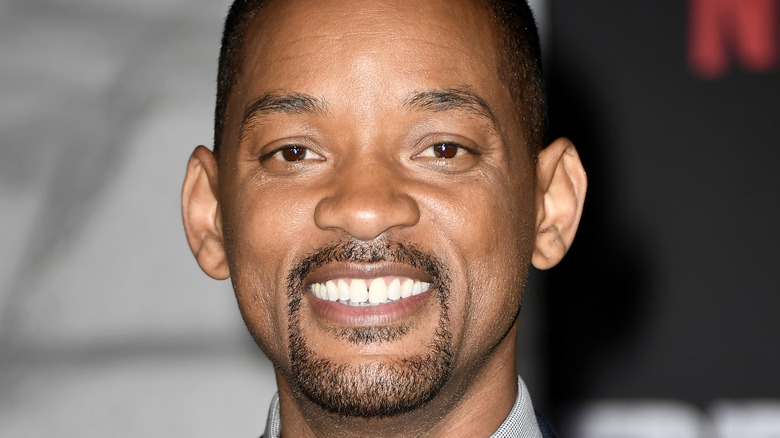 Frazer Harrison/Getty Images
Having launched in September of 1990, "The Fresh Prince of Bel-Air" sitcom is widely considered to be a cult classic. The program was an NBC show, which ran for a beloved six seasons, per Britannica. The show's success took off — in large part because of Will Smith's likable and open-spirited portrayal of the show's lead — and led to Smith earning two Golden Globe Award nods. Even better, though, in 2022, the actor earned an Academy Award for his heart-filling, racially-reflective, and focused portrayal of the Williams family patriarch in "King Richard" (via NPR). Both tennis stars (and entrepreneurs) Venus and Serena Williams blessed Smith with permission to convey their father in the film. 
Before "King Richard" though, Smith also worked as an executive producer for the "Fresh Prince" sitcom during its sixth season. And while the original program remains treasured by the culture, "The Fresh Prince of Bel-Air" also inspired a contemporary reboot, as the The Ringer reported. In addition to treasured onscreen chemistry between the O.G. cast members — but particularly evident in the show's father-son dynamic between Smith and the late, great James Avery — the famous "Fresh Prince" house itself also inspires many visits and broad observation. The home's exterior played a significant part in the show's projection of a specific kind of 1990s, Black Bel-Air lifestyle.
Bel-Air, the luxe community on which The Fresh Prince of Bel-Air is based
The famed house from "The Fresh Prince of Bel-Air" is located at 251 N. Bristol Avenue in Los Angeles, California. The white, colonial structure sits in a desirable part of the southern California community. The home itself, constructed about 70 years ago, is actually located in the Brentwood part of Los Angeles instead of the Bel-Air area. The home is two stories, with an impressive 17 rooms. Of those 17 rooms, five are bedrooms. 
While used for years in connection with the "The Fresh Prince of Bel-Air," the home itself is a private residence. That private residence also boasts four bathrooms and nearly 4,000 square feet for living space. Additional features include a sizable walk-in closet linked with the property's main suite, numerous fireplaces, a three-car garage, a swimming pool, a spa and a gazebo. As Architectural Digest reported, the beloved property has also been rented out to guests as an Airbnb. Guests who choose to stay in the home can not only enjoy residing there for a time, but they will also receive a greeting from DJ Jazzy Jeff (who starred in the sitcom) and enjoy meals served on literal silver platters.