Celine Dion's Home Has One Weird Feature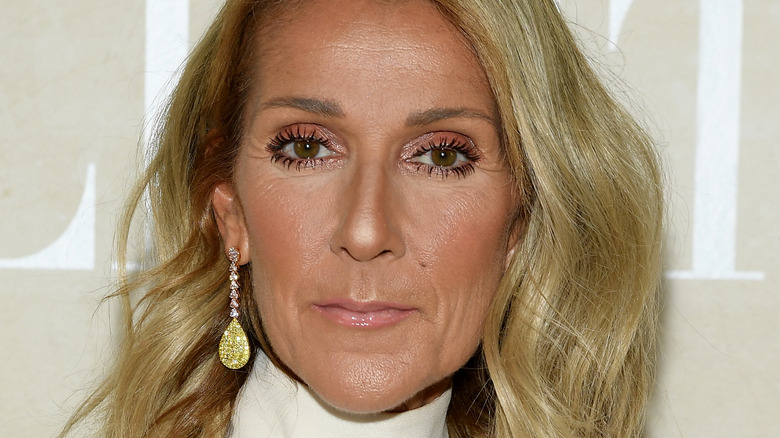 Pascal Le Segretain/Getty Images
Legendary entertainer Celine Dion is celebrated, studied, and loved all over the world for a plethora of reasons. For musical purists and fans of sound, Dion is respected for aspects of her craft. She trains and shares her literal voice -– the tonality of which complements full orchestras -– with diverse audiences. The performer is also known to occasionally allow her fans a fun peek behind the curtain during her creative process, as Good Housekeeping reported. A bilingual performer, Dion also speaks French and English. She further wows listeners by singing in many different languages.
For some Dion fans, they may also draw inspiration from seeing both her career longevity and personal grace in the face of life challenges (a universal part of the human experience). Sometimes learning more about how creative people use their gifts, talents, skills and resources can function as inspiration. As Dion detailed on her website, she was born the 14th child of French-Canadian parents. As she also explained on the site, Dion considers her Quebec upbringing to have been humble and modest. Most importantly, though, she described it as filled with love. 
A true South Florida gem
In addition to her musical and performance-based wowwing, real estate fans may also be wowed by Celine Dion's former Jupiter, Florida home for reasons of both chosen city and siting. The 10,000-square-foot property sits on Florida's southeastern coast in Palm Beach County. As a city, Jupiter is well-regarded for having solid public schools, which earned an A- grade, according to Niche. The city is also described as being a good place for families (A- rating) and reflecting cultural diversity (B+ rating). Local environmentalists may also appreciate other natural aspects: the turtle hatchling walk, and beaches and parks including Dubois Park, Carlin Park, and Ocean Cay Park (via Visit Florida). And for people whose lifestyles and creative creations require privacy, such as Dion, having a piece of property that is located in a beautiful, sequestered location can be immeasurably helpful. 
In 2010, Celine Dion and her late husband Rene Angelil purchased the Jupiter home, as Lonny reported. The publication detailed the South Florida property's lavishness. The home includes an impressive 13 bedrooms, 14 bathrooms, beautiful views, and an interesting and fun addition for swimmers: a waterpark-sized swimming pool. These features let the property shine. 
After a few years on the market, buyers snapped the residence up for $27 million. Finally, beyond its dream-worthy Atlantic Ocean views and 415 square feet of private beach access, the property is also appreciated for its distinctive Bahamian style construction.