Jennifer Lopez And Ben Affleck Are House Hunting Again. Here's What We Know.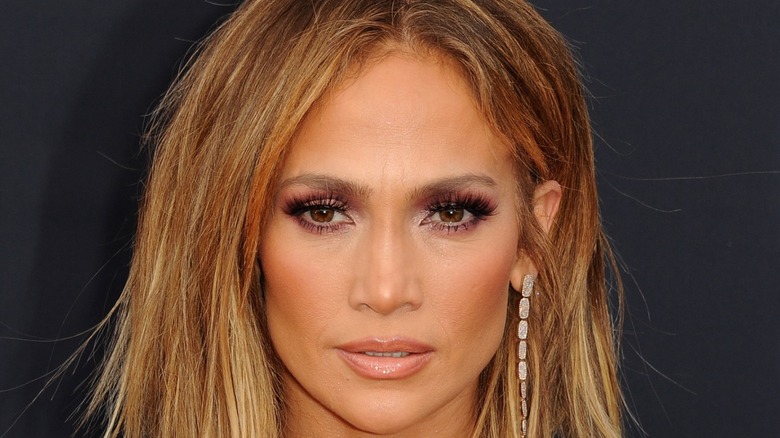 Tinseltown/Shutterstock
A new day brings a new story about the iconic duo Jennifer Lopez and Ben Affleck. The duo first met in early 2002, while Lopez was still married to her ex-husband Cris Judd, according to Vulture. By the middle of 2002, in July, Lopez and Judd had split, and that's where the "Bennifer" saga first began. By the end of the same year, the couple became engaged and began to plan their lives together. However, by the time 2004 rolled around, the couple decided to go their separate ways.
Both Lopez and Affleck went on with their lives by marrying other people. Lopez married Marc Anthony and had twins Emme and Maximilian. Affleck, on the other hand, married actress Jennifer Garner and had children Violet, Seraphina, and Samuel. However, both couples went through their respective divorces and reconciled in April of 2021. Almost exactly a year later, Lopez announced their engagement just shortly after putting a house in escrow.
What's next for the fan favorite couple?
As fate has it, the newly engaged couple is officially back on the market for a house. According to TMZ, the $50 million Bel-Air home that "Bennifer" was looking at was in escrow before falling out. While it's mostly unclear as to why this deal is no longer happening, any buyer is able to pull out of any deal during the inspection period in purchasing a home. Therefore, it's assumed that the celebrity couple found something about the estate that made them no longer interested in buying.
This unfortunate event is not stopping the couple from finding their forever home. Over the weekend of April 9, 2020, J.LO and her man were spotted looking at multiple houses in the Bel-Air area as well as in the Beverly Hills. However, this time around, they're willing to spend a bit more money. A couple of the homes they were looking at are appraised at $64 million and $72 million. As of now, there is no word on what home these soon-to-be newlyweds will be purchasing to combine their rapidly growing families.