What Designers Really Think Of Mindy's Apartment In The Mindy Project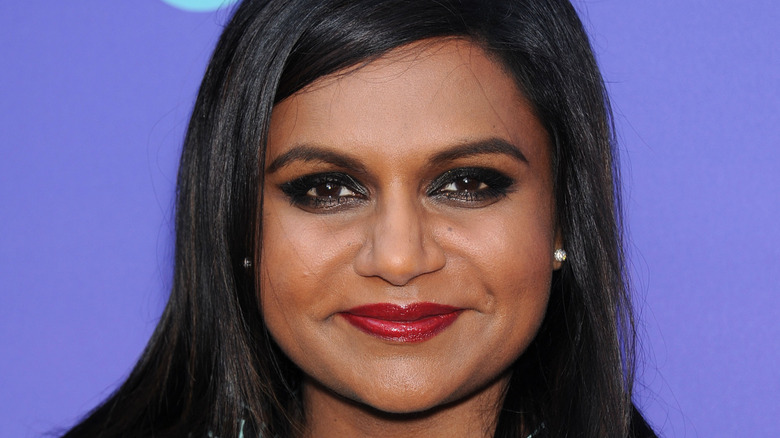 DFree/Shutterstock
Mindy Kaling's eponymous show "The Mindy Project" aired in 2012 and ran for a half-dozen seasons. As a creation, this show is part of the hybridized romantic-comedy television series genre, has a 117-episode-long history, and bears a TV-14 rating. With respect to network housing, "The Mindy Project" aired on the Fox network and concluded on Hulu in fall of 2017, as the Daily Beast reported. As IMDb documented, Kaling is the show's creator and main star. Co-stars include Ike Barinholtz and Ed Weeks. The tagline for season one? "For everyone whose life is a work in progress."
"The Mindy Project" continues providing food for thought for many groups of people. The series remains especially special for folks who consider themselves to be creatives. In particular, some of these groups of people include fans of Mindy and crew's onscreen banter. In addition to plot and dialogue fans, of course, certain other fans express appreciation for more aesthetic aspects of the program. Pointedly, "The Mindy Project" is also known for its visual elements.
Designers appreciate the thoughtful décor
While many fans will recall Mindy Kaling's character, her everyday life, her medical practice (particularly as a character to happens to also be a woman of color), and interpersonal dynamics from "The Mindy Project," certain observers picked up on another appreciated aspect of the show: the interior design of the set. Interior design, like visual arts more generally, creates substantial room for interpretation and appreciation. At the same time though, interior design does tend to reflect certain established visual principles. The Spruce likened interior design to sonic creation, a parallel made clearer through some of the most pressing interior principles. In a nutshell, they argue that interior design is like music, using theoretical elements to manifest beauty. Some of these design aspects include balance, rhythm, harmony, and emphasis. Additionally, a two-fold interior design notion is that of proportion and scale, as the publication noted.
To this point, certain interior designers found the scenery on "The Mindy Project" to be beautiful. "This space is on point and on-trend for current design styles. I like the decorative molding and the two-tone wall colors in her office," Joe Human, a NYC-based interior designer, told Insider. The publication also described Mindy's brownstone apartment, which also housed her medical practice, as a favorable fusion of elegant aspects and maximalist aspects.