Lil Wayne's Former Home Has One Weird Feature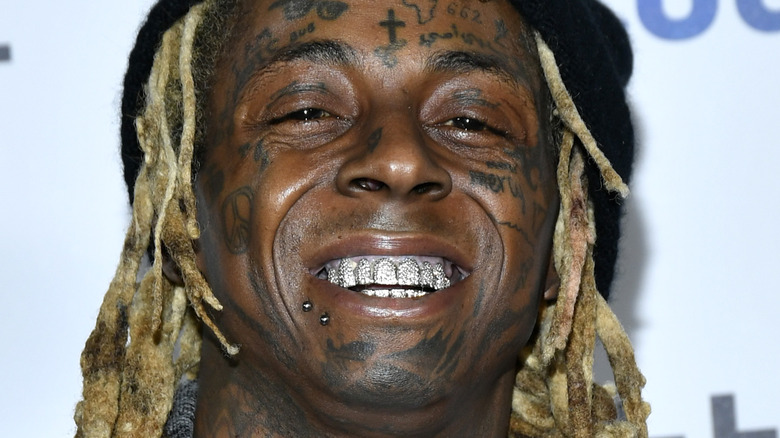 Michael Tullberg/Getty Images
Artists are widely known for and appreciated as oft-idiosyncratic makers, those people whose creative works provide joy for themselves and other people. In many instances, these creatives cultivate distinct processes to facilitate the production of their works. Many creatives learn to reflect on their unique human connections with other people while also accumulating stimulating hobbies. These hobbies tend to enrich their personal lives and rise to the level of obsession. So, without actually knowing prolific rapper Lil Wayne in real life, one could deduce that his former Miami Beach home reflected a love of sunlight and tropical weather, passion for music-making, skateboarding zeal, and a general appreciation for entertainment. 
As Architectural Digest previously reported, the rapper and businessman put this South Florida architectural beauty up for sale in 2017. The house includes an interesting element: a shark pool. But, the shark pool isn't the only interesting aspect of this home: The property also houses a rooftop skate park. And as longtime fans may know, Lil Wayne is a skateboarding enthusiast. The New Orleans native reportedly sold the 15,100-square-foot home for $10 million in 2017, as per The Wall Street Journal.
The perfect property for Lil Wayne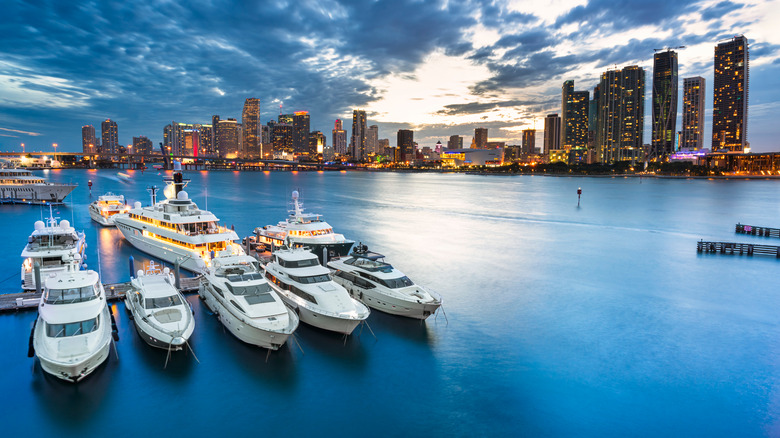 Don Donelson/Shutterstock
The home's visual appeal is readily apparent. As a light-hued and modular home, the industrial and luxe structure likely garners appreciation. The stately structure also has steel and glass elements. Moreover, the property is spacious with a whopping nine bedrooms and 10 bathrooms. It also flexes a two-story master suite. With many light-colored and clear components, which are perceivable both inside and outside of the home, this property could be visually reminiscent of an architectural interpretation on a lucite heel.
With respect to facilitating artistic creation though, the South Florida home also includes a recording studio. Having that work-from-home capacity is quite understandable for a late-30-something rapper who began making music at the tender age of eight, as Biography reported. That creative timeline highlights an already traditional-mortgage-length music career before the artist turns 40. His career remains strong. External to Lil Wayne's former home, though, one can also appreciate the combination of telltale Florida palm trees and the soothing water views.