Heather Rae Young Shares Her Best Tips For Selling A Home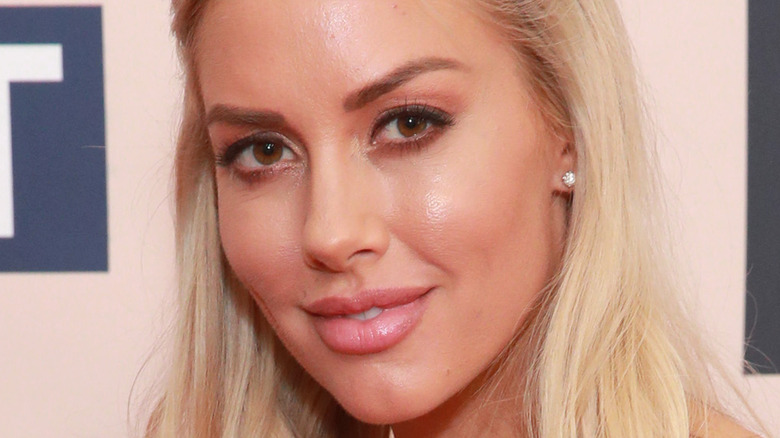 Rich Fury/Getty Images
Selling a home, no matter where you're located or what size home you're listing, involves far more than just sticking the for sale sign on the front lawn and snapping a few pictures. In order to get top dollar and ensure it actually gets snatched up by a buyer, there are a few key considerations. No one knows this better than luxury real estate agents who are trying to move multi-million dollar properties, such as Heather Rae Young on the popular reality show "Selling Sunset." Young shared a few of her go-to tips for leveling up a home to prep it for sale with Realtor, and many of them are applicable no matter what size home you're looking to sell (or what tax bracket your predicted buyer is in). 
First of all, she urges homeowners to stage their homes properly. You may have heard some common tips, such as depersonalizing the space so a buyer can envision themselves in the home, or removing clutter, as per HGTV. However, Young's advice is that you may want to consider what a typical buyer in your neighborhood would be looking for — if it's something eclectic, amp that up with your styling, and if it's traditional, you may want to tame your decor down a bit. As for the bathrooms, Young advises sellers to make them feel like a spa, no matter the color scheme or overall aesthetic — a buyer walking through should feel like it's a peaceful space.
What to accentuate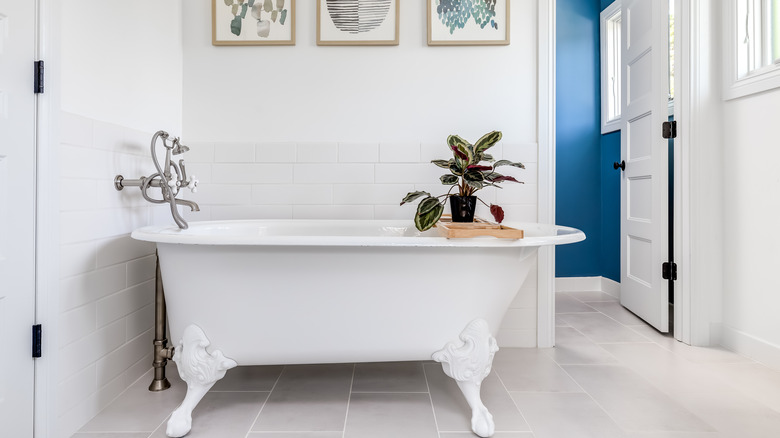 Hendrickson Photography/Shutterstock
Every home is unique, and the features to accentuate in a home for sale will depend on what exactly is within the home. Perhaps it's a particularly spacious kitchen, an abundance of bonus room areas that can be transformed into whatever fits a future owner's needs, or even something like high-end flooring or tile selections.
As Heather Rae Young told Realtor, your home's unique features can be a key selling point, so you want to accentuate them in whatever way possible. This could include upgraded versions of certain common items, such as a gorgeous clawfoot tub in the master bathroom that gives a much more luxurious impression than the builder-standard, built-in varieties potential buyers may be spotting in other homes — draw attention to it by adding a bath tray and styling the area. Or, it could be something that you might even think is fairly common, like a fireplace — highlight this feature by adding cozy vibes through styling.
Another general area that Young flagged as a big selling point is family-friendly features. Houzz explains that these could involve anything from vinyl flooring and tiled walls to built-in features, such as floating vanities and ample storage space. As Young realized herself, you can't always tell which buyers will be interested in these types of features, so it may be useful to err on the safe side and play them up, just in case.