The Home Depot Plant-Buying Hack You Need To Know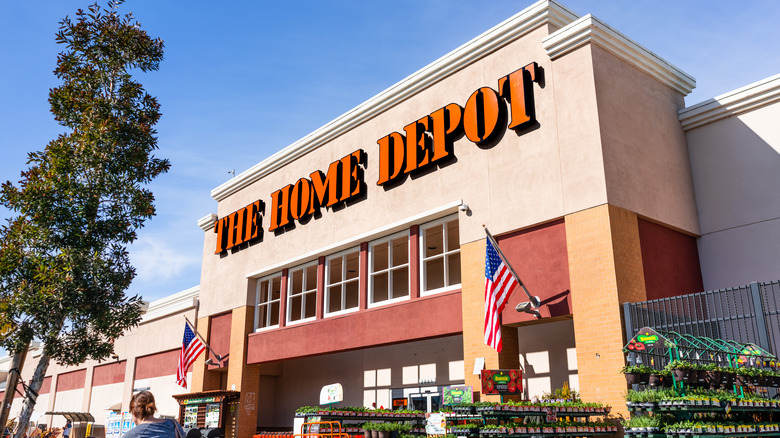 Sundry Photography/Shutterstock
Home Depot is a staple retailer for millions of homeowners across the country. According to Statista, Home Depot is the leading worldwide home improvement retailer, with a projected $538 billion in sales from 2008 extrapolated out until 2025.
Because of its stature in the marketplace, it can be easy for a consumer to think of Home Depot as just another one of those massive corporate giants that don't provide any benefit or compassion to their customers beyond the point of sale. But the truth is that Home Depot offers a number of great incentives to hold onto its loyal customer base. One of the best perks offered by the Home Depot chain can be taken advantage of by shoppers browsing the garden center — its best performing department (via Statista).
It may not seem like a typical inclusion in a store's return policy, but plants can be returned just like any other good purchased from a Home Depot store within 90 days (via Home Depot), excluding cut flowers and arrangements that naturally exist as a temporary decorative feature.
Getting into the world of gardening and landscape maintenance is a great way to unwind, and it offers homeowners the unique ability to transform their lawn and outdoor areas in a way that increases their ability to enjoy the space while also enhancing the financial value of the property at the same time.
The Home Depot return policy is enhanced with a yearlong guarantee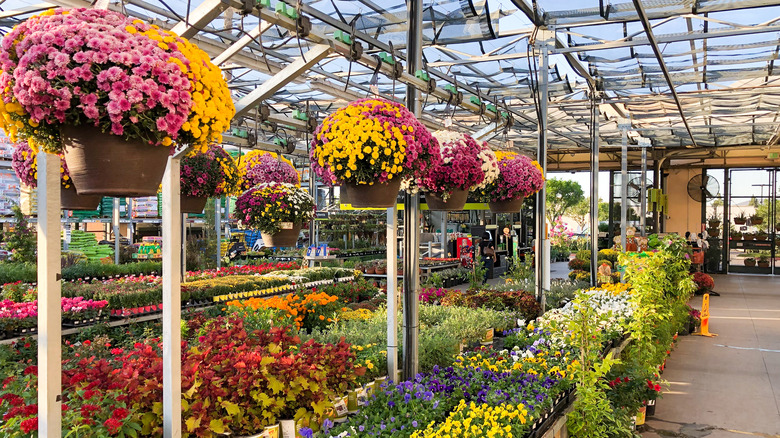 Unwind/Shutterstock
Query Sprout reports that purchased plants carry a one-year guarantee that extends beyond the typical return window. If your plants die within a year of purchase, you are afforded the ability to dig them up and return them to the Home Depot store you purchased them from for a refund or replacement. Be sure to read the disclaimer on Home Depot's website, though, because there are specific regulations to these returns.
This is particularly helpful for those who are new to the world of gardening and exterior home improvement. Caring for a home garden is an excellent way to infuse a level of calmness into your daily life (via UNC Health), and it's no wonder then why gardening-related sales in home improvement stores—like Home Depot—rose by 77% in the second quarter of 2021, with estimates placing the number of new gardeners joining this lifestyle younger than 45, according to Country Living.
Buying from Home Depot gives you a huge safety net if you're just starting out in the garden. Knowing that you can return your plants that didn't take gives you a serious edge when it comes to finding the perfect set of plants to incorporate into your garden. A major landscaping job can cost hundreds of dollars when sod, soil, and the plants are all tallied up ($25 to $50 per plant, according to HomeAdvisor), but this safety net can meaningfully change the calculation.