The Discount Paint You Didn't Know You Could Buy At Home Depot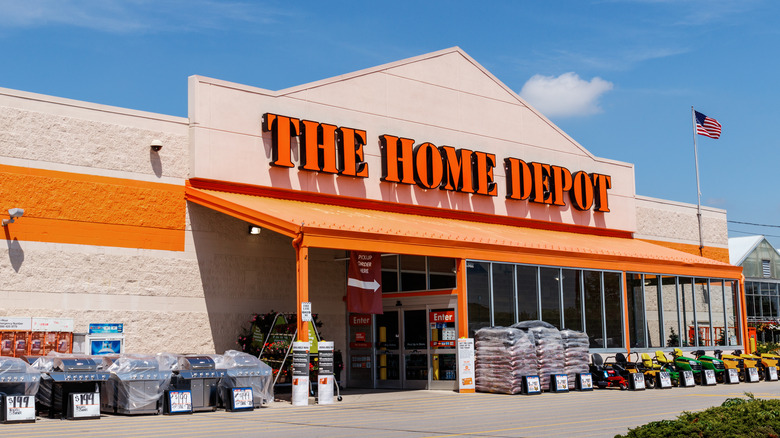 Jonathan Weiss/Shutterstock
Whether you're doing major home renovations or revamping an old cabinet, paint can put a major dent in your budget. While it can be fun to pick out your favorite shade of peach or lilac, you'll inevitably be left with a huge bill. Fortunately, Home Depot offers a budget-friendly paint choice.
According to Hunker, Home Depot sells incorrectly mixed "oops paint" for a fraction of the cost. Don't worry — it's still perfectly fine to use! In most cases, "oops paint" tins did not match the originally requested color or finish. "Oops paint" also includes cans that customers did not pick up and large amounts of excess that were mixed but not purchased.
Since painters are used to customizing their colors and "oops paint" would otherwise go straight in the trash, Home Depot sells the cans for deep discounts. Normally, gallons of "oops paint" cost around $5-10, and pints cost about $1, but tins that have been sitting in store for a long time may be discounted even further (via Retail Me Not).
What's the catch with Home Depot's oops paint?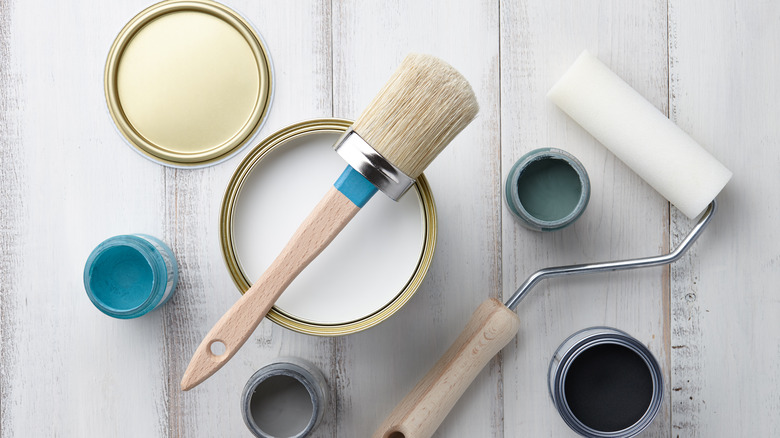 kobeza/Shutterstock
With such a steep discount on "oops paint," you might start to wonder if there's a catch. Don't worry; all of the paint is still good to use! Of course, the major downside is that you can't choose the color as you normally would. "Oops paint" is also only stocked in stores, according to Retail Me Not, so you're at the mercy of whatever mistakes your local Home Depot has made.
However, if you're planning a project down the road and aren't too picky about the exact shade, you can periodically check in to Home Depot and see if you find a color you like. If you're eyeing a popular color, check more frequently so that you don't miss out on any stock. Still struggling to find "oops paint" in a shade that you like? You might want to check right after a holiday or long weekend since lots of people use the extra time to work on their DIY projects (via Hunker).