Erin And Ben Napier's Tiny Upgrades That Can Transform A Home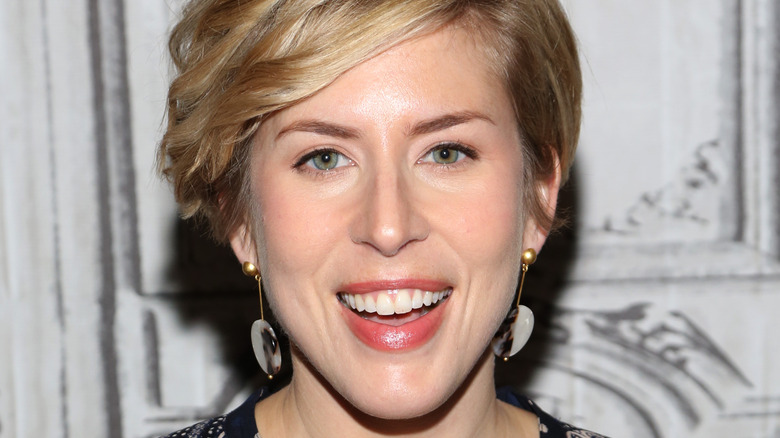 Manny Carabel/Getty Images
Erin and Ben Napier are the co-hosts of "Home Town," a favorite renovation program on HGTV. The couple lives in and films in their home town of Laurel, Mississippi, where they claim their 9-to-5 workday is not much different than anyone else's; that is, if you renovate ho-hum houses into something of a dream for their owners as your day job. The program began in 2016, according to House Beautiful, after a producer was enamored with the quaint locale via photos Erin posted to her Instagram page; the producer contacted the couple to discuss their interest in filming a series there. At the time, Erin doubted there would be much longevity or attention in the project from an outside audience.
Now, several years, two spin-offs — "Home Town Takeover" and "Home Town Kickstart" — and two children later, the couple continue to garner fans and accolades. They also have a furniture collection and a book, "Make Something Good Today," to boast about; but that's not quite the style of these humble "Home Town" heroes.
Though every family has an individual desire for their finished project, each home the duo revitalize offers oodles of design appeal and a warm and welcoming aesthetic. In a notable "Home Town" episode, per Realtor, Erin and Ben implement some small changes they believe to be most impactful and the best value for the money — and they're ideas we can apply to any residence needing some improvement. Read on to find out what they did!
Home transformation tips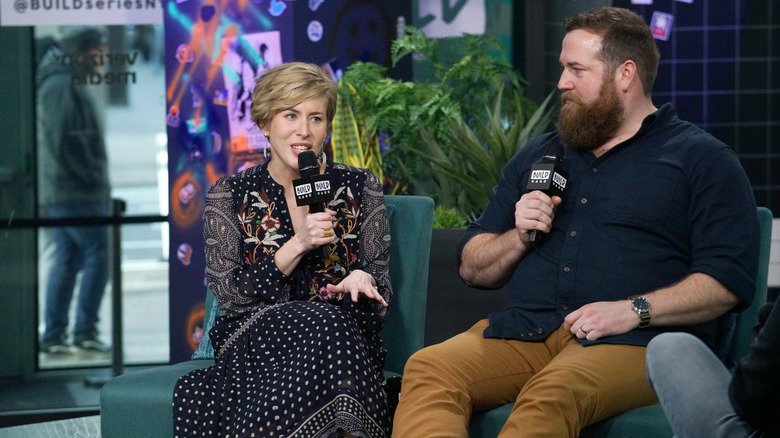 Manny Carabel/Getty Images
The Season 5 episode "Thanks for the Memories" features Angie and Robbie Scruggs, an empty-nester couple who wish to make updates to their family home and create a more hospitable space for entertaining. Starting at the front door, Erin and Ben Napier replace the existing solid door for something with large glass windows, allowing more light into the interior while modernizing the exterior style. Erin says it can almost feel like a new lighting fixture has been installed. "It's really transformative," she shared (via Realtor).
Inside, the team switched out a formal fireplace surround for a simpler wooden frame more in keeping with the Scrugg's casual lifestyle, while maintaining the focal point. It certainly brings the elements together; a worn leather chesterfield and an antiqued area rug complete the space. They also opened a wall between the living room and kitchen, making each seem bigger and encouraging a comfortable flow between the rooms.
Yet the Napiers know that sometimes this renovation can affect a loss in personality or coziness, so they countered that by framing the enlarged passage in warm reclaimed wooden beams. Additionally, a made-over kitchen features mid-green painted cabinets and bright white countertops. Lastly, Erin updated a bath with new tile work and fixtures. According to Moving, a bathroom reno has an average ROI of 67.2%. Thoughtful changes like these make a big difference in a home's overall impression, and they're easily adapted to other residences in need of a little TLC.