Here's Where HGTV's Home Town Takeover Is Filmed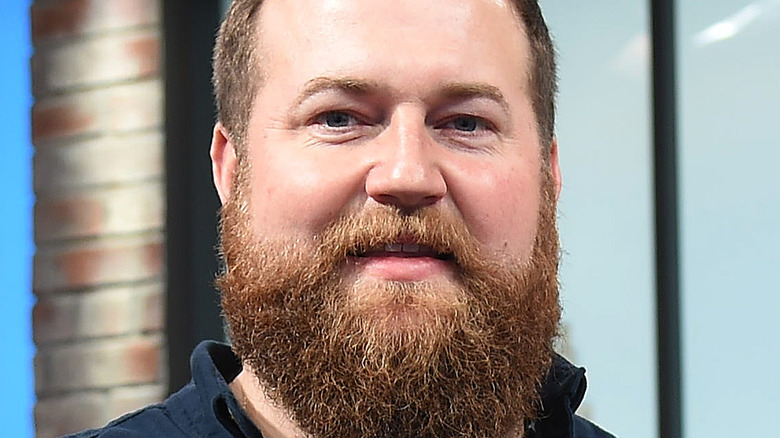 Gary Gershoff/Getty Images
There are several HGTV stars we follow religiously. We tune in to see Chip and Joanna Gaines of "Fixer Upper," the "Property Brothers" Jonathan and Drew Scott, and "Home Town Takeover" with Erin and Ben Napier as they upgrade a small town with significant renovations, per Good Housekeeping. But, have you ever wondered where they film HGTV's "Home Town Takeover?"
According to HGTV, the Napiers didn't just renovate homes; they also revitalized small businesses impacted during the pandemic. "Going back forever, there was always something that was going to put the mom-and-pop business out, but we are still here, and we still bring something to the table," says Ben in an interview with Architectural Digest. "People are ready to have real experiences again. We are ready to do things, go places, see things, touch things. This is the year maybe when small-town America gets to shine," explains Erin.
While keeping you in suspense about the filming location, Erin dished about small-town America's unique character. "Those people don't put themselves out there," she explains. "They don't think they deserve any kind of credit, and that is why they deserve all the credit." Keep reading to see which small American town received life-changing renovations by the husband and wife team.
Home Town Takeover revitalized this small town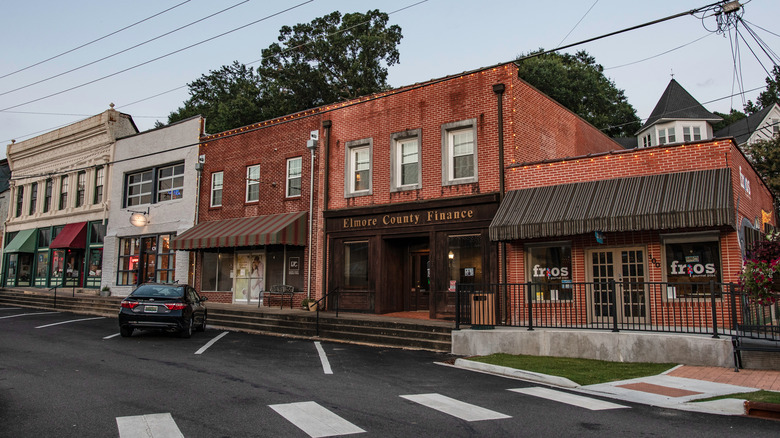 Shutterstock
Small towns and cities are getting revitalized; just look at what Chip and Joanna Gaines have done to Waco, Texas, with several significant renovations like the Shotgun house. To that end, the most recent season of "Home Town Takeover" was filmed in Wetumpka, Alabama, with an 8,243 person population between August 2020 and January 2021 (via Alabama NewsCenter). According to HGTV, the couple renovated 12 unique Wetumpka destinations, including celebrated homes and businesses such as restaurants and shops. 
It's only fitting that these shows are tackling small towns and making them beautiful again. In a news release, Jane Latman, President of HGTV, said, "HGTV is uniquely positioned to inspire small-town revitalization. Ben and Erin Napier care about this work and want to take what they've learned in Laurel, Mississippi, and use it everywhere. Fans who watched the premiere episode of 'Home Town Takeover' have already helped a Wetumpka fashion boutique nearly sell out of their online inventory, and that's exactly the kind of impact we want."
According to Distractify, Wetumpka experienced hardship and was selected by HGTV after they reviewed 500,000 proposals from 2,600 towns. When talking about the residents, Erin said, "The thing that really mattered the most is that they have so much community spirit. They love their city, and they want to revitalize it." It's time to add Wetumpka to our list of places to stop on our next road trip, which is about 30 minutes from Montgomery.