Tarek El Moussa's Tips For Creating A More Luxurious Home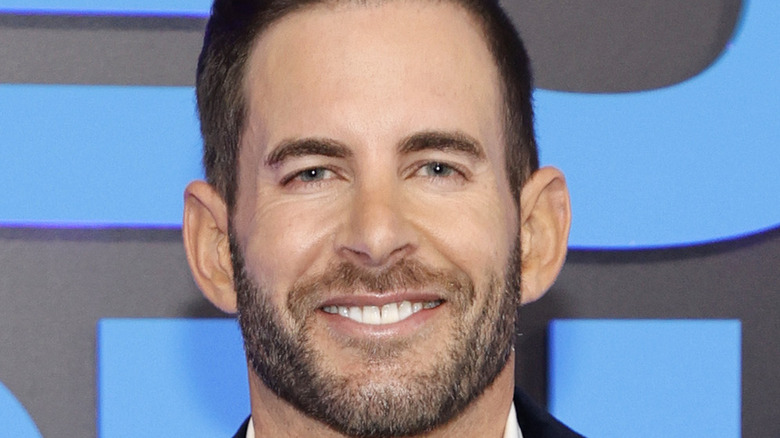 Amy Sussman/Getty Images
Does your home need a luxurious makeover? Whether you're planning to stay or sell, there are many ways to create a more lavish atmosphere in your home. Real estate investor Tarek El Moussa has been saving properties from foreclosures and short sales for about ten years as host of HGTV's "Flip or Flop." With a nearly twenty-year career in the real estate industry, the television star knows how to improve your home's overall value. El Moussa has said that buyers today are seeking newly built or remodeled homes, including ample closet space and beautifully kept yards, per Robb Report. You may not be able to change the shape of your house, but you can update its aesthetics and amenities. From the perfect paint color to the right installation, high-end amenities like smart home systems attract property hunters. Open floor plans are also a must, especially in the entryway. Walls are often restrictive in this area, and an open concept offers ideal light, movement, and social engagement.
When it comes to the kitchen, keep the design simple. On the house flipper's latest show, "Flipping 101 with Tarek El Moussa," he advised his guests not to use outdated materials like oak cabinets, according to Realtor. Unless you're building or renovating a cabin, wood cabinets mixed with marble countertops do not attract buyers. Many superior trends feature neutral colors like black, white, and gray, which add a modern touch to the home, plus sleek marble, stone, or concrete tiles.
Tarek El Moussa's tips for your luxury home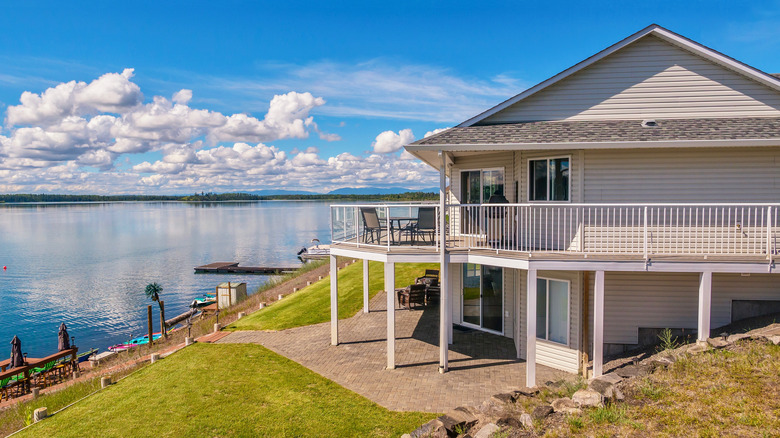 CherylRamalho/Shutterstock
What makes a home so opulent? Figures and features. For El Moussa, most luxury homes are priced for at least seven figures and have an exclusive location, such as waterfront properties. If you're looking for other ways to add ambiance and style to your home, you might install a double fireplace, which offers dual accommodations for your family and guests within the living space. Also, invest in quality materials. This might be by installing a spa-like walk-in shower with elegant marble countertops in the bathroom. Bring the comforts of the inside out; while keeping your backyard and landscaping clean and tidy, you could also add tranquil vibes with pergolas, waterfalls, lighting, and chic furniture, per HGTV.
Will your reno be a success? Once flipping about 75 homes at one time, Tarek El Moussa knows the pressure that comes with the flipping process. After attaining his real estate license in 2002, El Moussa and his now ex-wife, Christina Hall (formerly Haack), began flipping houses after their inability to keep up with their staggering house payment. He then submitted an audition tape to HGTV, which followed their house flipping journey simultaneously. The original "Flip or Flop" program (2013-2022) ran for ten seasons and kickstarted the entire "Flip or Flop" franchise with other versions like "Flip or Flop Nashville." If purchasing a new home, he suggests purchasing a smaller property for a good amount in order to move it along, per House Beautiful.