Candice Olson's Best Design Tips For Decorating Your Home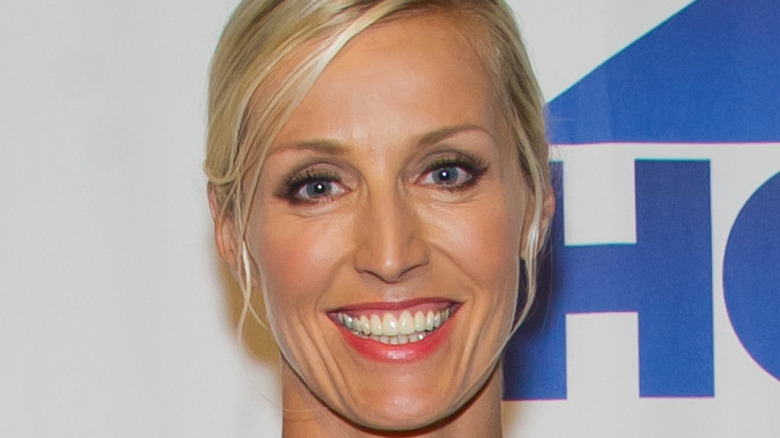 Michael Stewart/Getty Images
Early in her career, The New York Times once dubbed interior designer Candice Olson as "the one to watch," according to her official website, and after 25 years in the business, it's no secret as to why. After her first hit HGTV show, "Divine Design," racked up eight seasons of number one ratings, she followed up with a second hit show called "Candice Tells All," which further showcased her unique design style and inspiration.
In addition to her successful television career, she has also authored six best-selling interior design books, and her success has led to a cult following of interior design buffs and everyday homeowners who live for her distinctive design aesthetic -– one that is classic yet contemporary, and sophisticated while still being widely accessible to the average homeowner, according to her website.
Now, Candice Olson is offering up her very best design tips for those looking to replicate her sought-after design style and turn their home into an HGTV masterpiece.
Establish what you like beforehand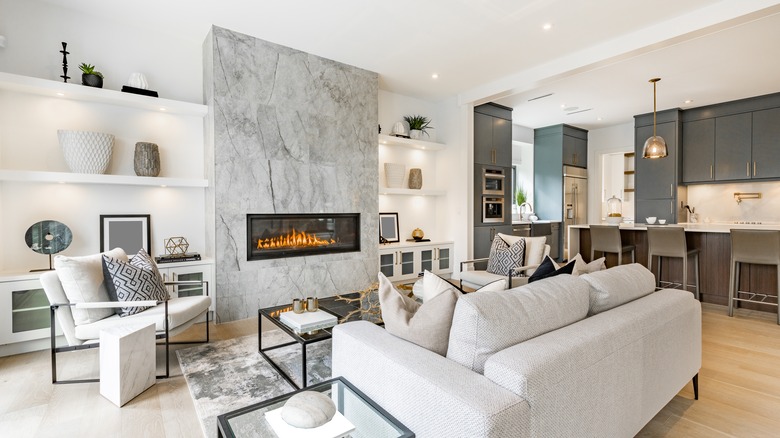 Sheila Say/Shutterstock
Candice Olson's biggest tip is to simply find out what you like, according to HGTV. Without having a strong interior design background, Olson says it can be difficult for many people to be able to express and articulate what their style is, which in turn makes it incredibly difficult for any interior designer to be able to help them bring their vision to life.
She suggests creating a vision board –- a scrapbook or binder of magazine clippings, inspiration photos, fabric scraps, paint chips, and finish samples that you gravitate toward and want to replicate in your home. She adds that as an interior designer, the most helpful thing is a homeowner who has done their homework and really figured out what they like. So, whether you hire an interior designer to do the legwork of your home makeover or you intend to do it yourself, the first step should always be determining the kind of story you want your home to tell through gathering outside visual inspiration. Olson says that doing so will not only help bring your vision to life but will also help you stick to that vision throughout the entirety of the process.
Be open to a room swap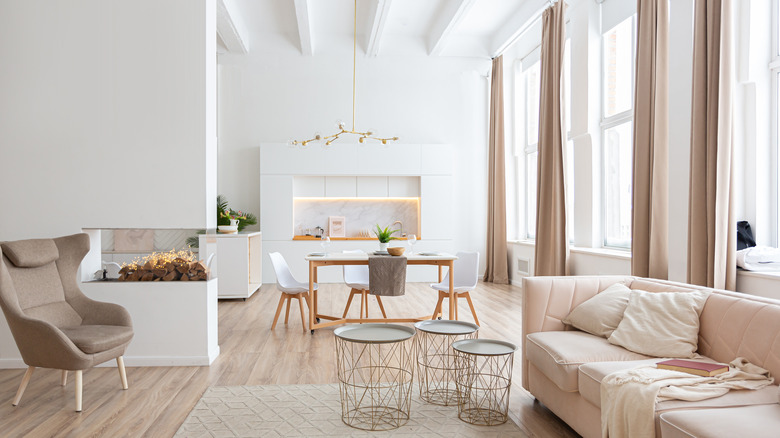 Pinkystock/Shutterstock
Swapping rooms, or simply swapping the functionality and look of certain designated areas of a room, is a design tip that Olson frequently utilizes on "Divine Design," according to HGTV. The extent of the room swap will most definitely vary depending on the extent of your home makeover. For example, unless you are completely renovating and gutting your home, you realistically won't be able to swap your kitchen with a bedroom for obvious reasons. However, Olson urges homeowners to think about room swapping on a smaller scale and make less invasive (and less expensive) room swaps that can still be incredibly impactful on the overall look and feel of your home.
Swapping your living room with your dining room is a less drastic change that can still improve the overall layout of your home and give it the refresh you've been longing for. Reversing the floor plan of a room is also another relatively simple change you can make to achieve maximum results if you are looking for an update in an existing room.
Olson says that by simply taking a step back and reimagining and redefining the way you are utilizing space in your home it can help you find a better way to utilize your precious square footage and create the home you have always dreamed of having.