The Unexpected Reason Patio Furniture Sales Have Dropped At Lowe's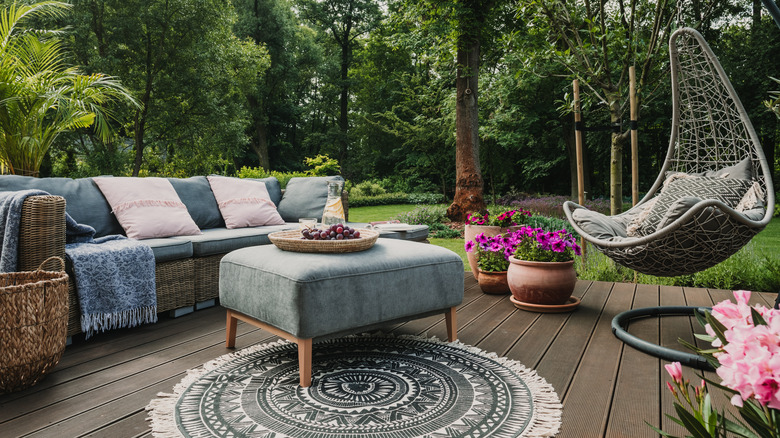 Photographee.eu/Shutterstock
When spring hits, it's typically time to purchase patio furniture, such as tables, chairs, grills, and more. However, this year April has been particularly cold, according to Weather Underground. Out of 124 years, this April has been the 13th coolest, and it seems that Canada may have experienced the coldest April on record. Out of 50 states, 21 had their top ten coldest April this year, and two other states, Iowa and Wisconsin, had record-breaking cold temperatures this year. As a result, people didn't really have the need to go buy patio furniture during the month of April — while still wearing their hats and gloves. That seems like the reason why Lowe's, a large home improvement store, saw a drop in sales in April, according to CNBC.
When analyzing Lowe's revenue expectations, Wall Street noted that it was lower than expected as the cold weather reduced consumer demand, according to CNBC's reports. However, Lowe's competitor — Home Depot — saw much better results and even went beyond Wall Street's expectations when it came to quarterly earnings and revenue.
Revenue drop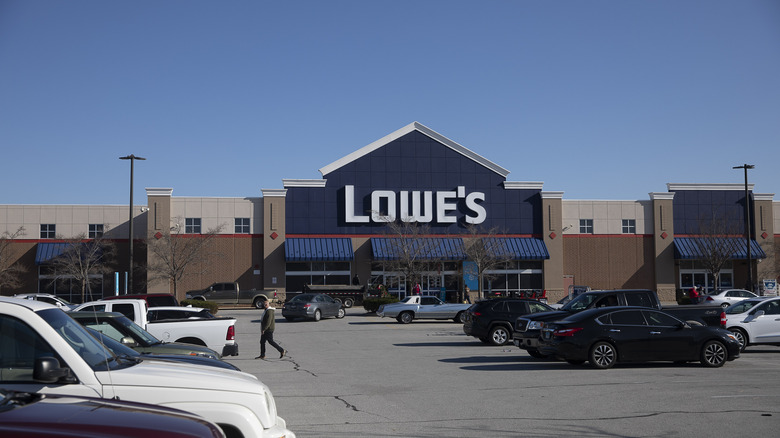 Bloomberg/Getty Images
Wall Street presented its findings on Wednesday, showing that Lowe's had its shares drop more than 5% when the stock market opened, according to CNBC. When the first quarter ended on April 29, however, it showed that the retailer was expected to earn $3.22 per share but instead earned $3.51 per share, an increase from the $3.21 per share from last year. Though, shares are down 25% year-to-date. Net sales also decreased and reached $23.66 billion, nearly one billion less than last year — missing the expected net sales of $23.76 billion.
Same-store sales also saw a decline of 4% over the past year, a decrease that was larger than experts even imagined. Fox Business says seasonal goods, such as patio furniture, make up 35% of Lowe's first-quarter sales. So with the change of weather and decrease in patio furniture sales, it does make sense for such a wide decrease seen throughout its earnings.
The rest of the year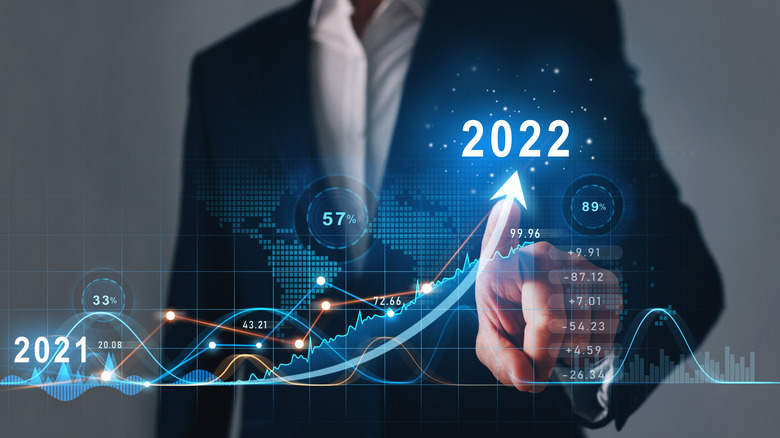 Miha Creative/Shutterstock
CNBC reported that Lowe's is expected to make anywhere between $97 billion to $99 billion by the end of the year. The retailer also hopes to see same-store sales to increase by 1%, making up for the previous 1% decrease. Lowe's is also known for catering to DIY projects — with 75% of sales coming from DIY customers. So, its revenue heavily relies on the projects that people have planned this year. Contractors, plumbers, and electricians who are hired to complete these projects are also needed to maximize profit.
As the weather warms up, Lowe's is now seeing sales pick up on patio furniture — already seeing an overall improvement in May — and is hoping to make up their losses in the second quarter. Statista says Lowe's is the second-largest hardware and home improvement in the U.S., behind Home Depot. Between 2013 and 2021, it demonstrated positive sales growth, even in the midst of the COVID-19 pandemic.