Is Walmart Planning To Increase Prices After Q1 Earnings Report? Here's What We Know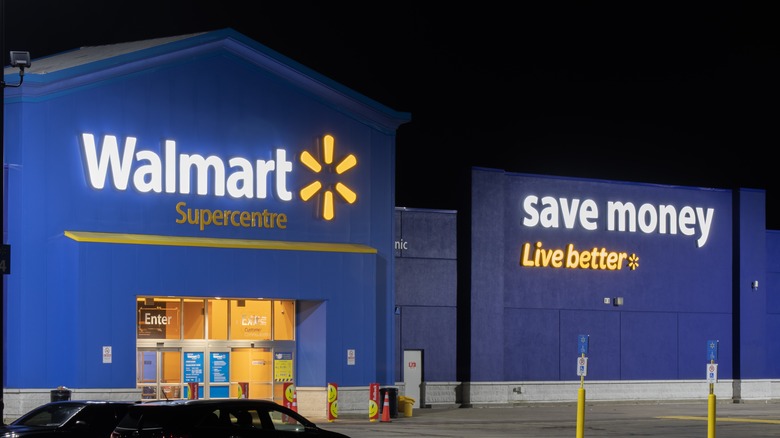 JL IMAGES/Shutterstock
Walmart is struggling to keep its "Save Money. Live Better" slogan applicable in the first half of 2022 as rising retailer costs and changes in consumer spending have resulted in a 25% drop in their quarterly earnings this week, per Reuters. In the last quarter of 2021, the retailer's total revenue was $152.9 billion. But for the 1st quarter of 2022, they reported $141.6 billion in total income, which reflects an unexpected 7.4% decrease, or a loss of $11.3 billion. The current blow to the retailer seems to indicate a collision of unanticipated events.
Last year's stimulus checks boosted spending for Americans, according to the Investor's Business Daily, and this encouraged stores to increase their inventories. However, without this financial relief, the rising cost of inflation, food and fuel price increases, and supply chain disruptions have changed consumer spending. Consumers have shifted their focus to in-store shopping versus e-commerce and now use their budget for essential items, such as food, rather than discretionary spending. Those unsold items like electronics, household goods, and appliances leave retailers with a build-up of inventories. 
Keeping prices low may lead to profit cuts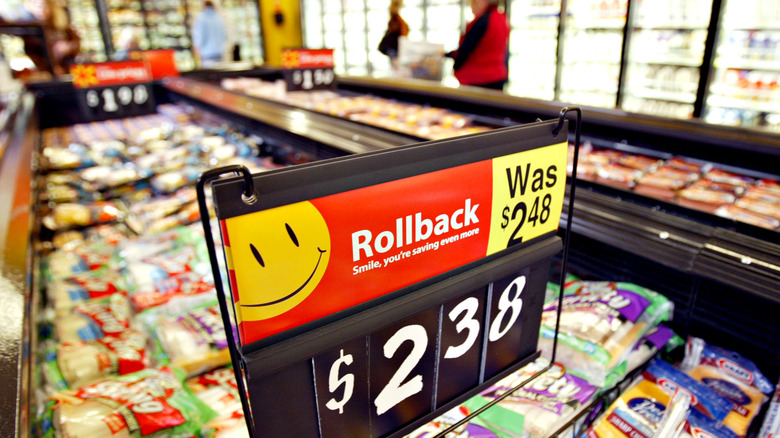 Bloomberg/Getty Images
The same fuel prices impacting consumers are also hitting retailers like Walmart, writes Yahoo Finance. Target, for example, estimates that they may have to pay an additional $1 billion for the increase in freight and transportation costs. These charges end up being passed on to shoppers who are pulling back on their spending. 
Walmart's traditionally low prices make it attractive for all consumers but are particularly important to lower-income shoppers. William Reed's FoodNavigator echoes Walmart's report that consumers are shifting to buying smaller packages, less expensive meat and dairy items, and choosing less costly, Walmart brand items over other brands. According to their article, the retailer feels obligated to help customers out and is committed to keeping costs low.
Walmart has a slight advantage over Target in that the combination of supermarket-retail stores brings in customers for groceries. However, they don't want to lose those customers who find the prices of essential items so high that they take their business elsewhere. To keep shoppers coming back, Walmart will have to find a way to cut profit margins on some items and keep costs low.