Egypt Sherrod And Mike Jackson Reveal The One Thing You Should Not Renovate In A Small Kitchen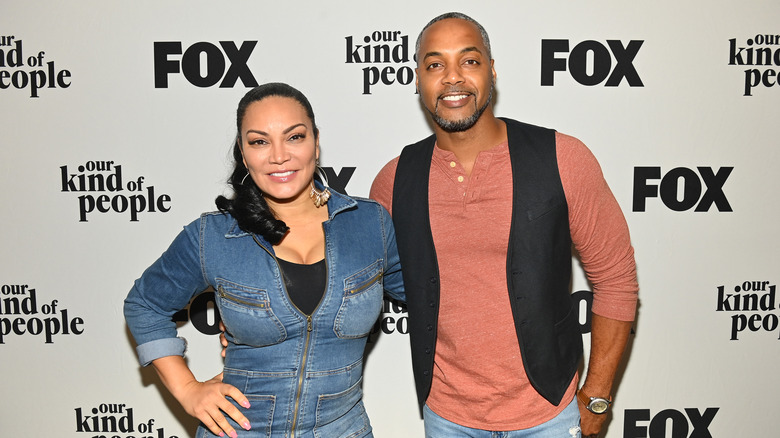 Paras Griffin/Getty Images
When it comes to renovating any room in your home, especially your kitchen, HGTV's "Married to Real Estate" stars and real-life married couple, Egypt Sherrod and Mike Jackson, have your back. The hosts shared a few do's and don'ts, so you can spend affordably and not break the bank in the process.
In Season 1 of the first episode, "Greatness in Grant Park," they meet a couple moving to their dream neighborhood in Atlanta. According to Realtor, Aaron and Abby are on a mission, set on finding what they call a "designer bungalow" on a budget of $475,000 in the community of Grant Park. This is one budget that just won't cut it in this popular Atlanta neighborhood, but with Sherrod and Jackson, anything is possible. The duo is determined to create Aaron and Abby's vision for their home by using their fixer-upper skills to upgrade a small cottage, also known as a bungalow. Here's how they brought Aaron and Abby's vision to life.
The kitchen upgrade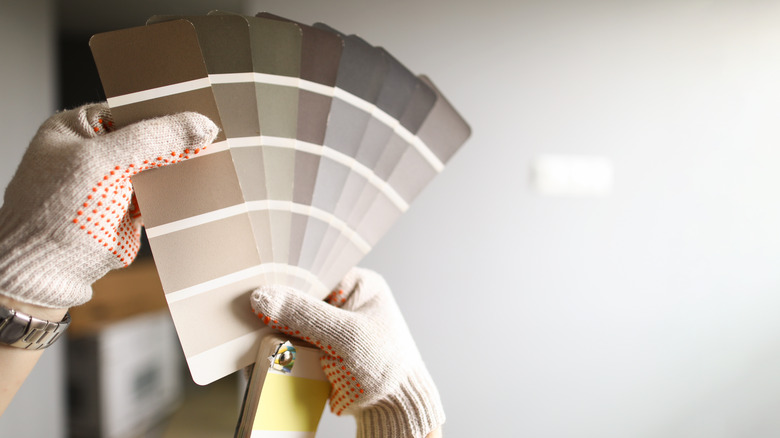 megaflopp/Shutterstock
After spending $475,000 on the two-bedroom bungalow, Egypt Sherrod and Mike Jackson are left with $75,000 for upgrades and home repairs. The kitchen is one of the places in the house that has to be renovated because it's outdated and virtually non-functional by modern standards. Not to mention, it doesn't make the most of the space due to the placement and build of its furniture, as Abby pointed out, per Realtor. Even with a small kitchen, much can be done to improve its functionality and aesthetic. 
Ultimately, Sherrod and Jackson changed the kitchen's layout to extend the space. They also installed a new kitchen island, quartz counters, and pine-colored open shelving to complement and add contrast to the mostly white kitchen. The couple says to avoid adding large tiles to a small kitchen because you don't want the tiles to overwhelm the space. Due to their sizeable form, such tiles can easily outshine most of the elements in the kitchen. 
To stay within the budget for the backsplash, Sherrod recommends incorporating two types of tiles, but Abby isn't going for the look, so she chooses a simple and smaller square design instead. The new find is the perfect size because it's not too large to take up space and not too small to look out of place.