The Best Deals On Home Goods At Amazon's Memorial Day Sale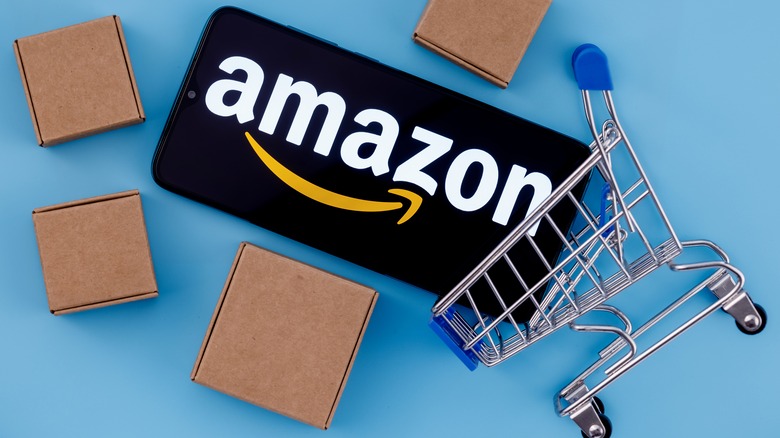 Sergei Elagin/Shutterstock
We may receive a commission on purchases made from links.
Amazon has become a primary retail store for folks to purchase anything and everything at the best price. If you're a Prime member, you get extra benefits that include delivery, streaming, shopping, and reading benefits, according to Amazon. With Memorial Day Weekend just around the corner, there's going to be a huge sale on countless items, which could include some items you've been keeping in your save-for-later section.
This is a great time to jump on those items and maybe a few others you think you don't need at the time but will in the future. Since they're on sale, why not thank yourself later for getting it now? Whether you're looking for new electronics, clothing, or kitchen items, Amazon has it all for you this Memorial Weekend. Instead of going through endless pages of deals to find the best things, New York Post has listed the top 40 items you should consider buying. Take a look at some of the home goods you can add to your collection.
Hottest kitchenware deals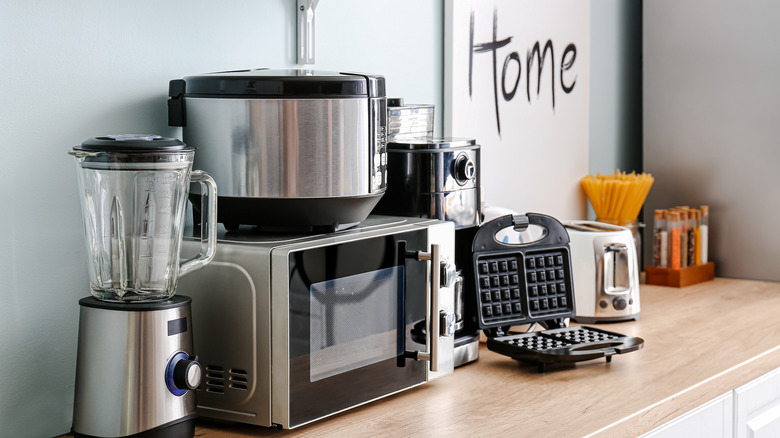 Pixel-Shot/Shutterstock
AirFryers have become one of the hottest and most popular kitchen items folks have bought since they're great to use for any meal. Amazon has the Cosori AirFryer and Cookbook for $100 when its original price was $120 via New York Post. You'll be able to cook up some new dishes with the handy cookbook if you're new to cooking or want to try out a new recipe. Looking for the perfect set of pots and pans can be stressful just by looking at the prices, but Amazon has the Calphalon Classic 10-Piece Hard-Anodized Nonstick Cookware Set for $175 when its original price was $240. They're a gorgeous charcoal color with stainless steel handles which are great for any kitchen.
If you're a coffee lover and in dire need of a new coffee maker, the Keurig K-Slim Coffee Maker is on sale for $100 from its original price of $130. It comes in five different colors, so you can make it match with the rest of your appliances. Kitchen towels are an essential item for your kitchen, the Zeppoli Classic Kitchen Towels come in a 15 pack for $22, a little less than their original price of $26.
The Craft Wok Traditional Hand-Hammered Carbon Steel Pow-Wok is on sale for $60; its original price was $66. Possibly the best deal for kitchenware is the Cuisinart 15-Piece Knife Set for $75, almost $100 less than its original $160. It has a maple wood holder and white stainless steel knife handles.