Does Home Depot Price Match?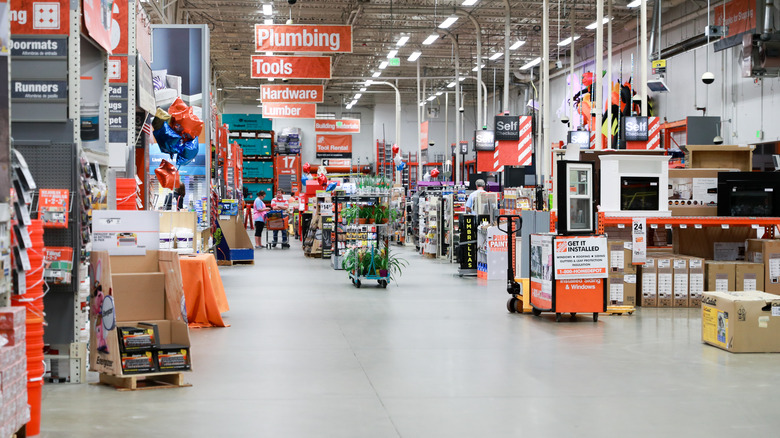 Helen89/Shutterstock
Home Depot is the self-proclaimed largest international home improvement store in business today. As such, the hardware giant is able to offer some amazing discounts and is a market leader in terms of satisfying the expectations and needs of its customers. The Home Depot price match program is beneficial to shoppers as it reduces wasted time and stress, notes Home Depot. Managers are trained to cater to the needs of their customers as a top priority. 
This range of price perks is just one example of the excellent services that Home Depot offers through its highly generous price-matching policy. However, the benefits of price-matching only scratch the surface of what Home Depot can provide to its consumers. Clever reports that store managers are known to provide additional discounts to clients seeking to haggle down the cost a little. This often works best if items have damaged packaging or show a few noticeable scuffs and scratches. Moreover, as an internationally recognized hardware and home improvement store, customer experience lies at the heart of what Home Depot seeks to accomplish. For online shoppers, the process of matching a competitor's price may take a little longer, but the program remains in effect. Simply reaching out to the customer service team can often give you the same great benefits that in-store shoppers are able to enjoy.
Price matching guarantees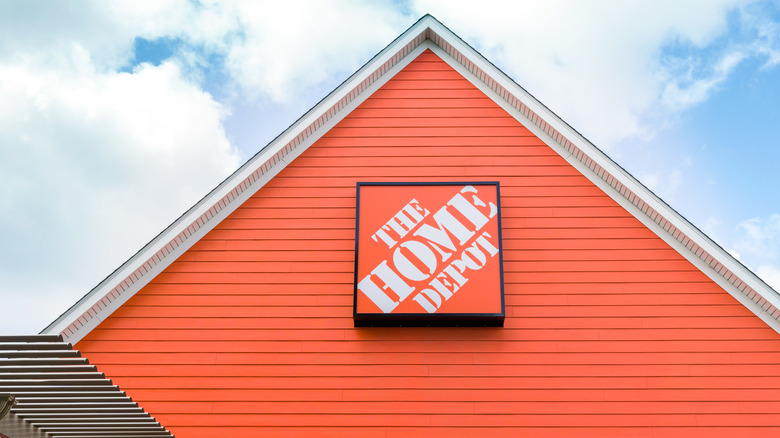 Ken Wolter/Shutterstock
Many retailers offer some form of price-matching guarantee, and customers can safely assume that most large corporate businesses will provide some kind of incentive to keep customers on their showroom floor. Home Depot's offer extends beyond a cursory reduction, however, since they are not openly advertised, many people may not know about the range of benefits available.
Home Depot's price-matching policy allows you to save on the listed price of anything that's carried in-store or sold through the online segment of the retailer's offerings. Simply providing proof is usually all that is required. Architectural Digest reports that this can be in the form of an advertisement in a newspaper or magazine, a copy of an email, or an online listing of the item at another store. Home Depot claims that they pride themselves on this price-matching program, so taking advantage of the reductions should be painless. What's more, when reducing an item's price to match a competitor's offering, Home Depot will tack on an additional 10% in savings just to sweeten the pot.
Home Depot extra perks
Unwind/Shutterstock
In addition to price-matching, Home Depot also offers shopping incentives in the form of rebates. According to Danny the Deal Guru, virtually all in-store purchases are eligible for an additional 11% rebate, paid out in Home Depot gift cards. This means that savvy shoppers can take advantage of a price-matched item, receive an additional 10% reduction, and then claim back a further 11% for use in the store later. This is a great kickback that can make the saving potential of your Home Depot purchases blossom. 
Since a DIY project can quickly add up when factoring in lumber, fasteners, and other key material costs (not to mention the potential expense of new tools), home improvement lovers should keep on the lookout for these rebate opportunities. Claiming back 11% of a $1,000 home improvement project, for example, would amount to $110, which can seriously add up when it comes time to launch into the next structural addition in the yard or home.