The Ace Hardware Service That You Can Use In Every Room Of Your House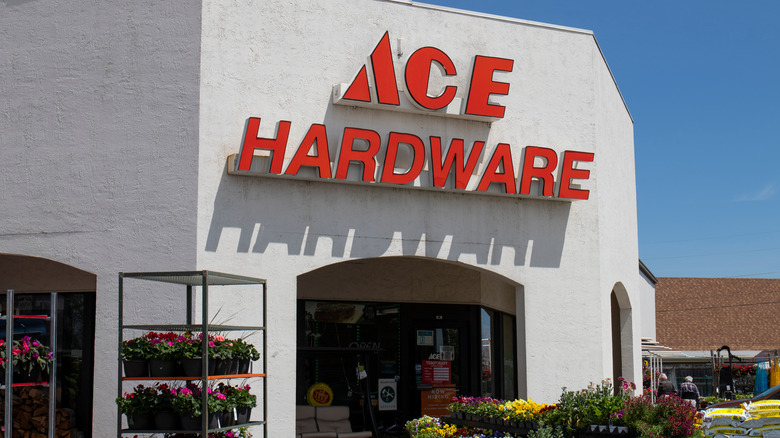 Jonathan Weiss/Shutterstock
Ace Hardware is a mainstay of the home improvement industry. Homeowners often flock to the Ace shop floor in their local area to find great deals on all things hardware, repair, and renovation. Ace has carefully built a name for itself that places customer service and knowledgeable assistance at the forefront. But there is a service that Ace provides that often goes underappreciated by homeowners. In addition to low pricing and community-focused support, Ace Hardware offers cost-effective handyman services that can be employed to tackle virtually any task in any room of your home. Ace Handyman Services reports that some of the highly-requested tasks performed for homeowners include drywall repair, painting, fence installation and repair, and bathroom remodeling.
Ace Hardware is unique in the home improvement marketplace because the brand has remained a privately owned venture since its founding in 1924. This means that the majority of local Ace Hardware stores are franchise businesses, explains Ace Hardware. Unlike other companies within the home improvement space, which cater to the profit targets of large shareholders, Ace Hardware teams are able to focus their energy and attention on the individual communities that each store serves. While many people can perform simple maintenance on their sinks and doors, when it comes to patching a hole in the drywall or installing a new kitchen, a professional touch is often necessary.
Handyman services from Ace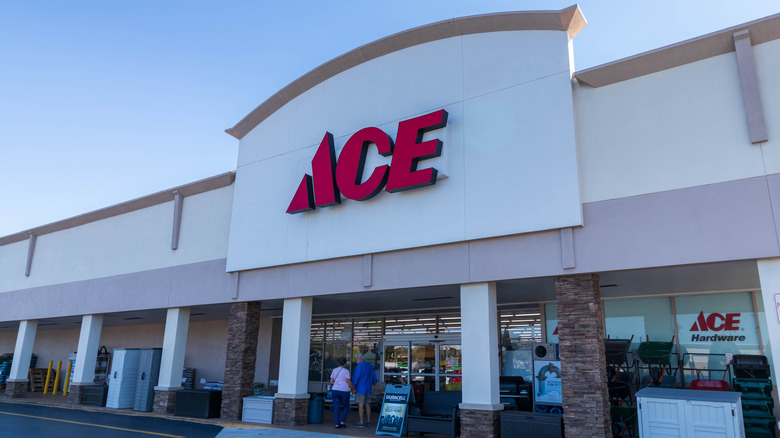 John Mantell/Shutterstock
Ace Hardware has built multi-disciplinary services in several locations across the United States, bringing a professional service at a quality price directly to the homes of consumers. Ace Handyman Services reports that through its rank of professionals, it can tackle 1,162 unique jobs around the home. This is good news for homeowners who often struggle to find reliable tradesmen. Ace Handyman Services is a useful tool that connects professionals with homeowners through a single platform, providing the necessary levels of expertise at a great rate.
Ace's home improvement services can either be organized as a half or a full day, with four or eight-hour call-outs to your home. Additionally, the work is performed by Ace employees rather than sub-contractors and is guaranteed for 1 year, meaning that you get both the quality you need and the security in workmanship that you deserve. These professional connections give homeowners access to the services they need, which just may be the perfect way to finish off a time-consuming home improvement project or as a means of tidying up the rough edges of a property to prepare it for the open market.