Tarek El Moussa's Tips For Adding Value To Your Home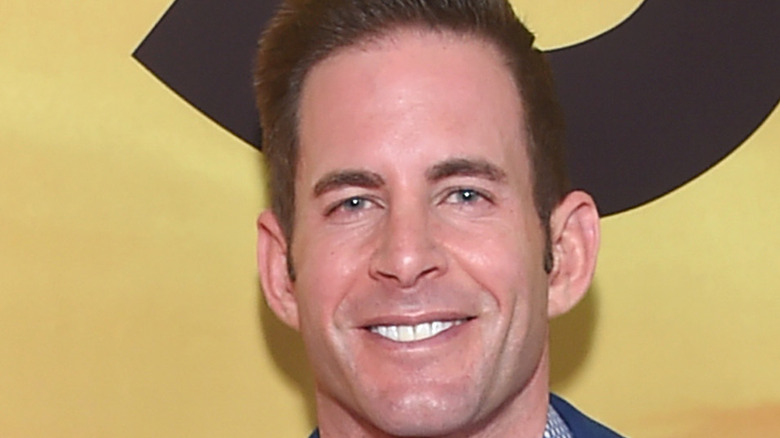 DFree/Shutterstock
The name Tarek El Moussa is synonymous with homes. He's best known for his show "Flip or Flop," which he co-hosted with his ex-wife, Christina Haack, for ten seasons. Though the "Flip or Flop" recently ended its nine-year run on HGTV, Tarek is still in the home business.
He currently hosts a new show on HGTV called "Flipping 101", where he teaches aspiring home flippers how to renovate investment properties and increase their home value. His goal is to teach his students how to get top dollar when selling the house. By the end of the episode, they nearly all do. Tarek El Moussa has been a real estate professional for almost twenty years, so he knows what sells a house, what adds value, and how to turn a profit. Now he's sharing his tips to help others do the same. Whether you're looking to sell your home or just want to build equity, here are Tarek El Moussa's tips to add value to your home.
Tarek El Moussa's Value-Adding Tips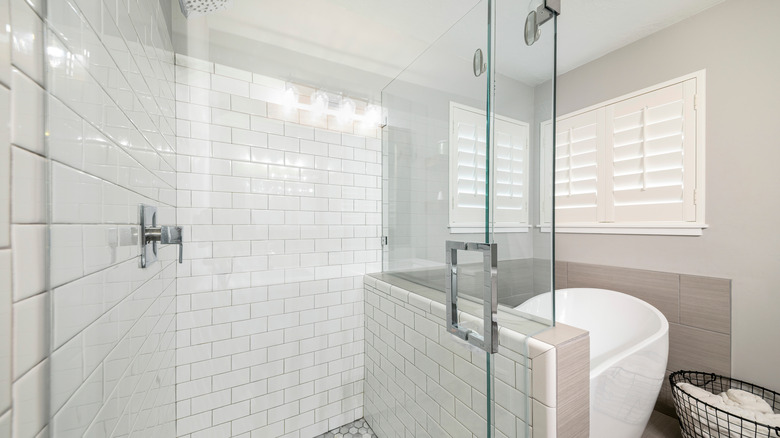 Jason Finn/Shutterstock
Real estate agents will tell you that kitchens and bathrooms add tremendous value to your home, so if there's anywhere you should focus your investment, it's those two places. Large showers add a touch of luxury to a home, especially when well designed with attention to detail. Knocking out a wall in favor of a few more inches of shower space will go a long way, as will adding a beautiful tile to make the bathroom feel like a spa.
El Moussa also emphasizes the importance of kitchen tiles. A tiled backsplash and accent tile on an island or peninsula is that attention to detail that makes a home feel special and increases its value.
When it comes to boosting the curb appeal, El Moussa says to keep it simple, according to Today. Remove overgrown bushes and plants in favor of well-manicured options that allow for an unobstructed view of the house. He also suggests that people shouldn't be afraid of color. Adding a pop of color like on a front door or even the entire house can be eye-catching.
Lastly, El Moussa will always suggest creating an open floor plan. A living room that's open to the dining room and kitchen is in high demand for buyers and always fetches a high price once the house is on the market. It may seem like a costly renovation, but it's a great investment that always adds value to your home.