How You Can Return Used Furniture At IKEA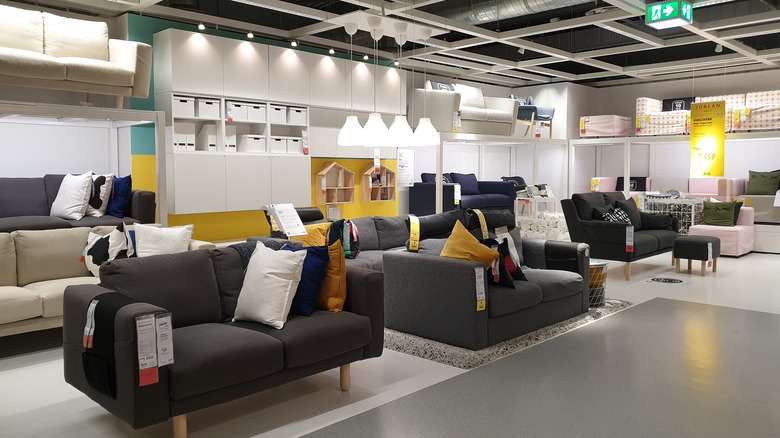 TY Lim/Shutterstock
As environmental impact continues to be a significant factor in purchasing habits, items marked "pre-loved" and "second-hand" are in vogue these days. Swedish retailer IKEA is embracing the movement with various sustainability initiatives that combine with its low prices and wide selection to make it a customer favorite. According to Statista, IKEA is not only the largest furniture retailer in the world but, as of 2021, it was the eighth-most valuable retailer overall.
IKEA has always had a welcoming return policy but it has now opened its doors to buy back used furniture as well. Called Buy Back & Resell, the goal of the initiative is to create a sustainable loop where IKEA products go on to live longer than in just one place (via Apartment Therapy). In addition to the products they take in from resellers, the 'circular hub' also contains showroom products that have been discontinued. So far, this initiative has proven successful. The company was able to buy back and resell 47 million products in 2019 alone. Read on to see how you can profitably return your own used furniture to IKEA.
Normal returns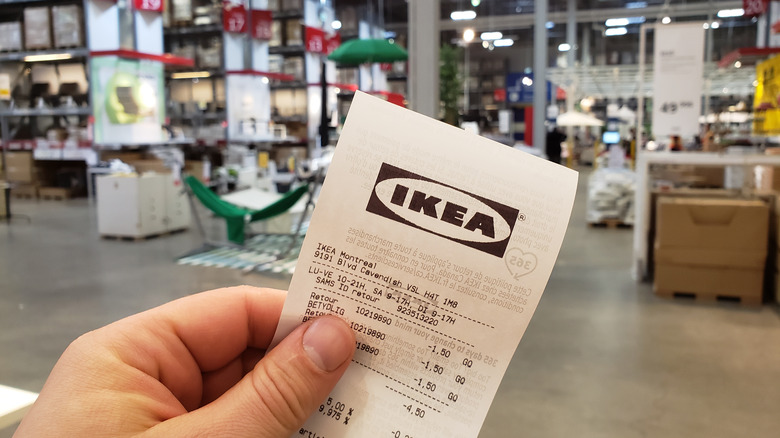 dennizn/Shutterstock
As a standard, IKEA accepts returns on new and unopened products for up to one year from the date of purchase. Opened products can also be returned with a limit of 180 days. With your required proof of purchase, the return policy on the IKEA website states that you can receive a full refund for both open and unopened products.
While IKEA offers pick-up and removal services at your home, it will depend on where you live. If you need to make an exchange, you can do so by going into a store with your photo ID, receipt or order confirmation, the card of purchase, and the item. However, you won't be able to return items like plants, cut fabric, and countertops that have been customized. Also, if you have changed your item in any way, or it shows signs of use or damage, it won't be accepted for return.
If you want to return items that have been assembled but are still functional, you'll have to participate in the second-chance program, which is part of the buy-back initiative. This initiative is part of IKEA's greater plan to become more climate-friendly.
Reselling old furniture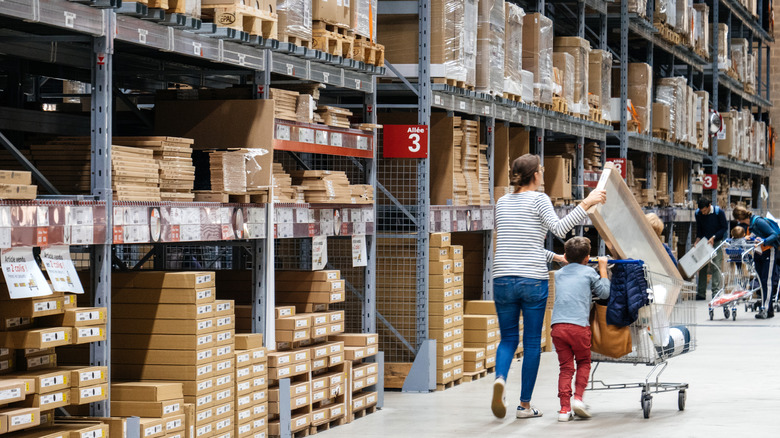 Hadrian/Shutterstock
Noted above, the Buy Back & Resell initiative involves returning your old IKEA furniture for resale and giving it as many lives as possible. If you're interested in reselling, make sure you're an IKEA Family member first, says Apartment Therapy. Then, fill out the online buy-back form to receive a quote before taking your furniture to the store. As explained by the IKEA Buy Back & Resell policy, provided the condition is acceptable, you'll be issued a store credit. Make sure that you go to a participating location and have proof of the quote you were given. If you choose to make a second-hand purchase from the as-is section but don't enjoy it as much as you thought you would, it can also be returned!
Only IKEA products are allowed for the buy-back program and not all are eligible at this time. Some of the items you can't trade back include electrical appliances, drawer chests, sofas, armchairs, glass items like mirrors, beds, bed frames, and furnishing accessories.