Good Bones Stars Reveal The One Home Upgrade That Will Never Go Out Of Style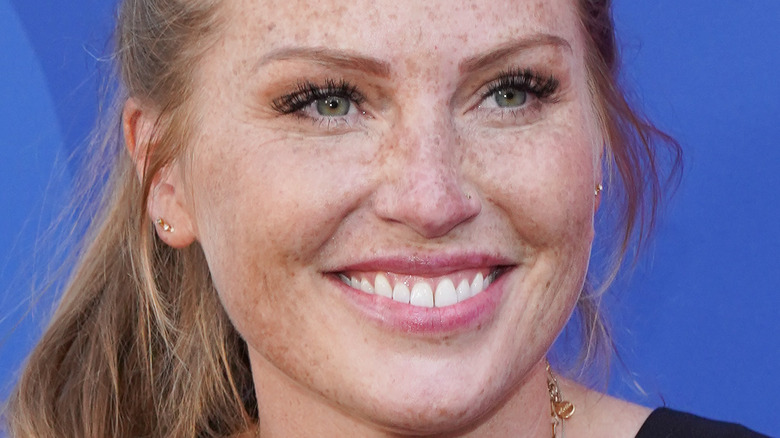 Rachel Luna/Getty Images
HGTV's "Good Bones" mother and daughter duo Karen Laine and Mina Starsiak Hawk are killing the home renovation game in Indianapolis. For the past six years, cameras have followed the women as they flip houses and run a business while infusing their unique style into every new build. 
The show's most recent season features one special episode you don't want to miss. In the episode "California Dreaming in Indy," the show's producer Adam makes it known to Starsiak Hawk that he is considering buying one of the properties she is renovating, according to Realtor. As a producer on the show for several years who is used to bouncing back and forth between Indianapolis and Los Angeles, he says he's ready to buy a permanent home in Indianapolis that he can settle into with his family. With an added personal connection, this dynamic mother-daughter pair feel the need to make sure Adam and his family are right at home in the Midwest.
Home is where the heart is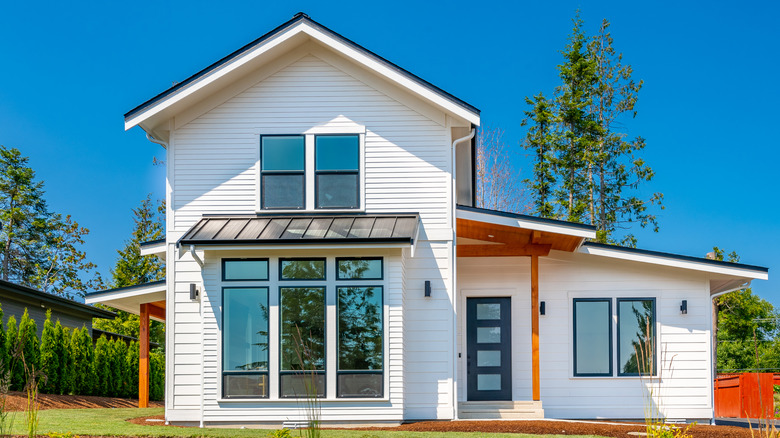 Sheila Say/Shutterstock
To remind Adam and his family of Southern California, Starsiak Hawk opts for cedar accents to create an earthy, bright atmosphere for the house's exterior. As for color, she wants to keep it basic yet glamorous and goes for a bright white paneling with black trim windows, according to Realtor. With cedar accents, it's modern with a West Coast twist. She adds a black iron railing to top it off. 
For the living room, she aims for a calm, beachy vibe. She chooses light oak flooring and blueish-white walls to match and adds some greenery throughout the space. No home is complete without the perfect kitchen, so Starsiak Hawk goes for white chandeliers and a spacious 18-foot island. 
It's no secret that Californians love being outside with all the sunny days that they're accustomed to, so Starsiak Hawk adds in a dark gray outside deck leading out from accordion doors. Wanting the married parents of three to have a luxurious master suite, she builds a third story where Adam and his wife have access to a bathroom spa with a spacious double shower, chestnut brown cabinets, and tiled floors. They complete the renovation with the one feature that will never go out of style — an indoor hot tub.