Where Is Good Bones Actually Filmed?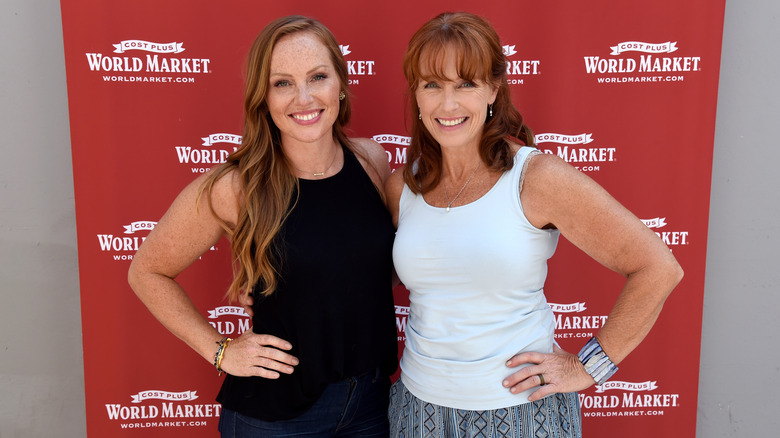 Michael Kovac/Getty Images
If binge-watching HGTV is a favorite pastime of yours, you probably love learning all of the behind-the-scenes info about your top shows. The garden and design network is a big fan of producing shows hosted by couples. It makes sense considering Chip and Joanna Gaines became America's sweethearts when their farmhouse style burst onto the scene with HGTV years ago. They've since moved over to their own network, but HGTV is sticking with its powerhouse couples.
One fan-favorite duo that doesn't quite fit the normal mold? Mina Starsiak Hawk and Karen Laine, the mother and daughter team behind "Good Bones." Surprisingly, neither of them is professionally trained in design or construction. In fact, when they're not filming the show, Starsiak Hawk is a real estate agent, and Laine is a lawyer, according to HGTV. Before "Good Bones," they started their company, Two Chicks and a Hammer, in 2008, and the rest is history. Read on to find out where this popular show is filmed.
Catch Good Bones in the Circle City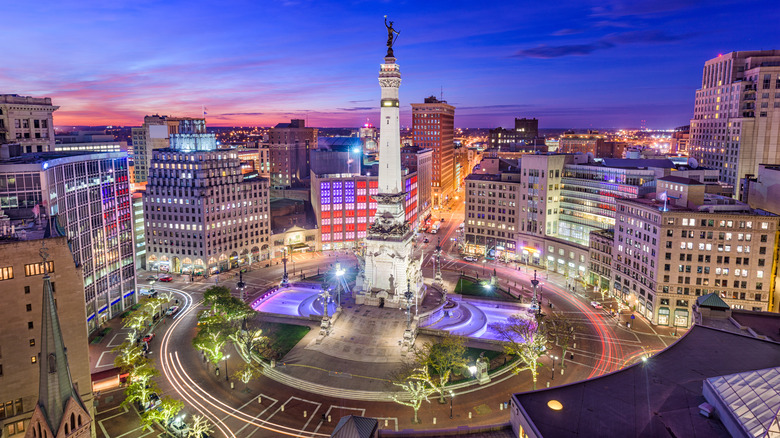 Sean Pavone/Shutterstock
"Good Bones" is filmed in Indianapolis, Indiana. If you're a sports fan, you may be more familiar with the Indy 500 or Indianapolis Colts. However, "Good Bones" has also helped put Indy on the map and bring attention to many historical (but run-down) neighborhoods around the city. Mina Starsiak Hawk and Karen Laine focus their attention on houses that need some TLC in areas that are being revitalized. Neighborhoods they frequently work in include Fountain Square, the Old Southside, and Bates-Hendricks, says the Indy Star.
While the show is one of HGTV's most popular and has been renewed for a seventh season, the duo has no desire to expand outside of their hometown. Starsiak Hawk has two young children with her husband Steve Hawk, while Laine's enjoying retirement life (via Indy Star). In the summer of 2020, they opened a brick-and-mortar store in Indianapolis called Two Chicks District Co., and Starsiak Hawk recently told Indianapolis Monthly Magazine that their next big project is starting a consulting business. New episodes of "Good Bones" air on HGTV on Tuesdays at 9:00 p.m. Eastern.