How Homesense Differs From Its Sister Store HomeGoods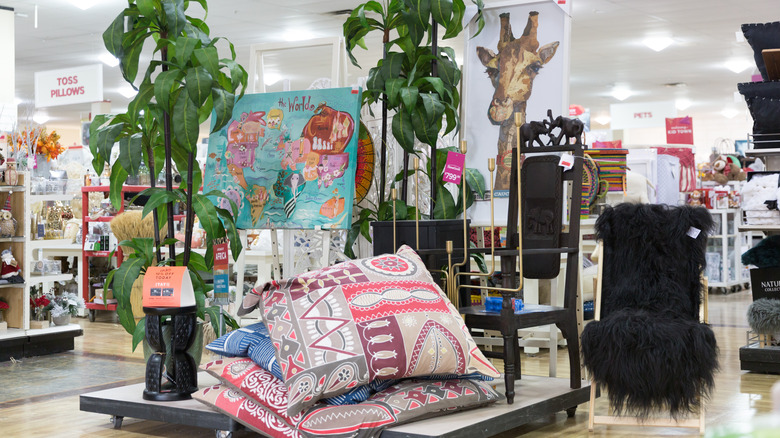 Helen89/Shutterstock
When looking for items to furnish or decorate your home, you might think of HomeGoods as a one-stop-shop for a variety of needs. After all, they offer everything from bedding and linens to furniture and kitchen supplies. But did you know their sister store, Homesense, also gives shoppers a multitude of goods that can help furnish and fill their homes? The big question on your mind might be: what is the difference between HomeGoods and Homesense?
Both stores reside under the corporate umbrella of TJX Companies Inc., which also claims the likes of TJ Maxx and Marshalls. These stores are known for their discounted pricing and wide selections, covering a range of items that make it easier for consumers to buy everything they need under one roof. HomeGoods has been around since 1919, albeit under several different names, until 1992 when it was officially opened as the store you know now. Homesense, the sister company of this popular franchise, opened as a Canadian chain in 2001 and finally made it to the U.S. in 2017.
HomeGoods Vs. Homesense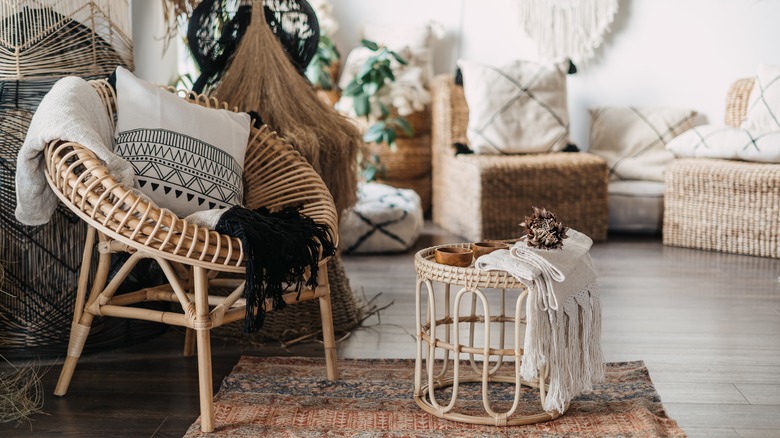 brizmaker/Shutterstock
One of the biggest differences between HomeGoods and Homesense is the merchandise. While both stock an assortment of homeware, Homesense actually offers more furniture selections and stock. HomeGoods is a great option for throw pillows, blankets, and smaller chairs or tables, but Homesense sells everything from full-size couches to sectionals and daybeds. They also offer full dining room sets. The General Store, a new idea introduced by Homesense, also gives shoppers the capability to purchase items ranging from bathtubs to sinks and even wallpaper. While HomeGoods has aisles full of general needs like stationery, kitchen pieces, and pet supplies, the General Store casts a wider net (think hammers, doorknobs, and coffee table books).
HomeGoods is known for many things, and their bath and bedding sections leave little to be desired. You can find name-brand linens, fluffy towels, and more body washes than a person knows what to do with. Homesense does not feature these items and focuses more on home hardware, office supplies, books, rugs, and lighting. This is a great determiner for choosing which store to visit. If you need personal goods like sheets, comforters, towels, or soaps, HomeGoods is your destination. If you are looking to furnish your entire home and incorporate lavish lighting, Homesense should be the first stop on your list.
Both stores offer incredible deals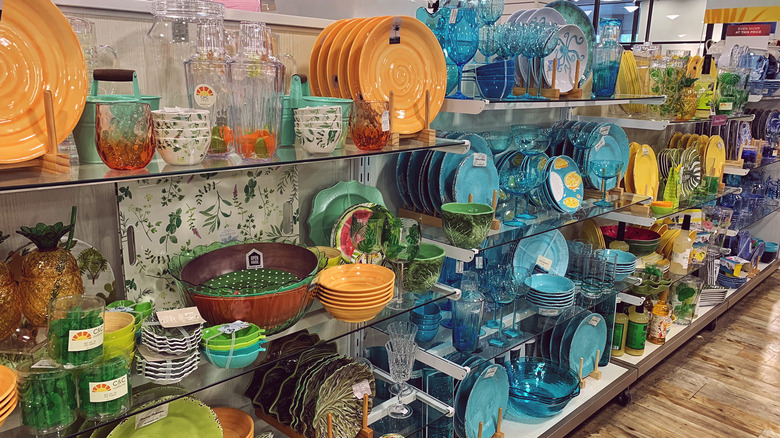 Anatoliy Tesouro/Shutterstock
It isn't so much a question of HomeGoods vs. Homesense because each contributes similar selections and price ranges while also offering its own array of wares. The biggest difference is the larger selection of full-sized furniture and utilities sold at the latter. For example, if you are looking to redo or build up a home office, this store has everything from the desk to the organizers you can use inside of it and the planners to boot. If you are just looking to redecorate a room with wall hangings, a throw rug, or blanket, or add some fresh pops of color, HomeGoods has the pillows to accentuate that new accent wall. Instead of comparing, why not use both to get the maximum aesthetic in your home?
When it comes to HomeGoods and Homesense, the best parts of both are the deals. It isn't too good to be true — you really can have a gorgeous home without breaking the bank. Use both stores to your advantage, and your house will be the envy of the neighborhood.