The Best Time To Shop At HomeGoods And Grab The Greatest Deals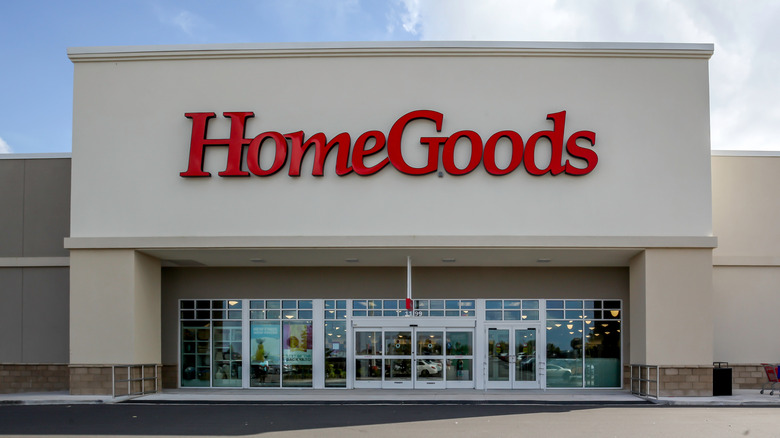 JHVEPhoto/Shutterstock
If you're someone who often gets a compliment on an outfit, a purse, or a new serving dish and can't help but reply with how cheap it was and where you got it, you might be a Maxxinista, says The Budget Fashionista. There are few things as satisfying as getting a unique, name-brand buy at a fraction of the original cost. And, unlike traditional thrift and consignment stores, TJ Maxx, HomeGoods, Ross, and Kohl's only offer new items, which is great if you struggle to find quality second-hand buys. 
But not every venture is fruitful, and there are plenty of times when you have to take the loss and leave empty-handed, whether that's because there are not enough items on the shelves or you can't compete with the hordes of shoppers searching for a deal. We'll walk you through some of the best and worst times to shop at these bargain stores to maximize your time and savings. 
Leave plenty of time in between major holidays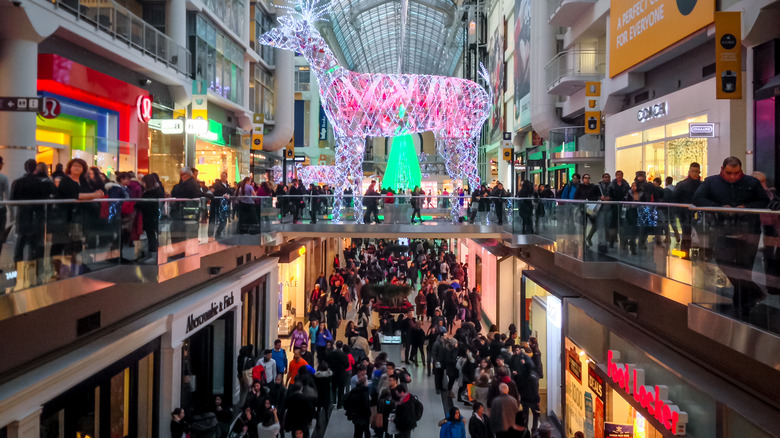 Canadapanda/Shutterstock
Give yourself a buffer of at least two-and-a-half weeks on either side of a holiday, but try to have your shopping done by the Monday before Thanksgiving when it comes to Christmas. Why so early in advance? Because if you're planning on getting all of your holiday shopping done at HomeGoods or TJ Maxx, so is everyone else. While Black Friday used to be the biggest shopping day of the year thanks to its high discounts, a study from Which? found that about 99.5% of Black Friday deals were offered at the same price or cheaper at other times of the year. 
Bargain stores like HomeGoods offer year-round discounts, so it's not worth it to battle mobs of holiday shoppers. Don't go in with too strict of a shopping list, as discount store inventories vary from day to day. You may have to swing by a few times to ensure that you've got a gift for everyone on your holiday list. 
Don't shop from Saturday to Monday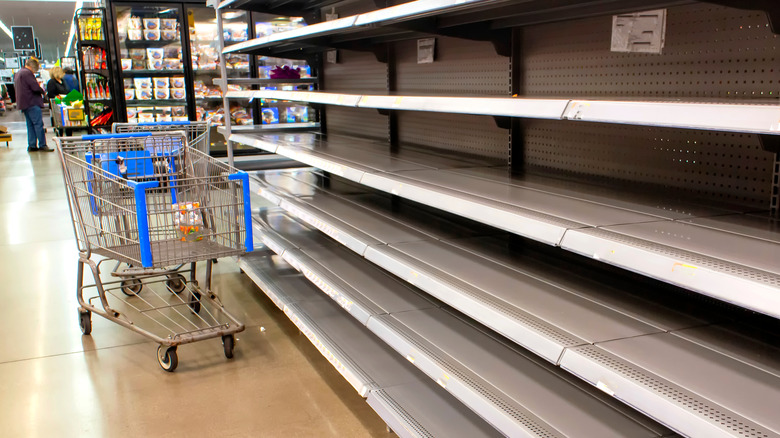 F Armstrong Photography/Shutterstock
We love a leisurely trip to HomeGoods as much as the next person during the weekend, but you probably also know that you aren't the only person hoping to find a major bargain buy. Discount stores can become swamped on Saturday and Sunday, making it challenging to find parking; besides, keeping up with the waves of fellow shoppers can be perilous. Instead, consider enjoying some time at TJ Maxx or Ross on a weeknight to unwind from work. 
You shouldn't head down to the store on Monday, either — this has more to do with inventory levels than crowds. Those weekend crowds can deplete the shelves, and because the staff was working to help customers check out, they wouldn't have had enough time to restock the aisles with new arrivals. Instead, take advantage of the newly-replenished shelves and discounts by shopping from late mornings, Tuesday through Friday, as recommended by The Kitchn. Then you'll have the widest variety to choose from and a more relaxed shopping experience.