The Property Brothers' Tips On How To Make Your Space Feel Grown Up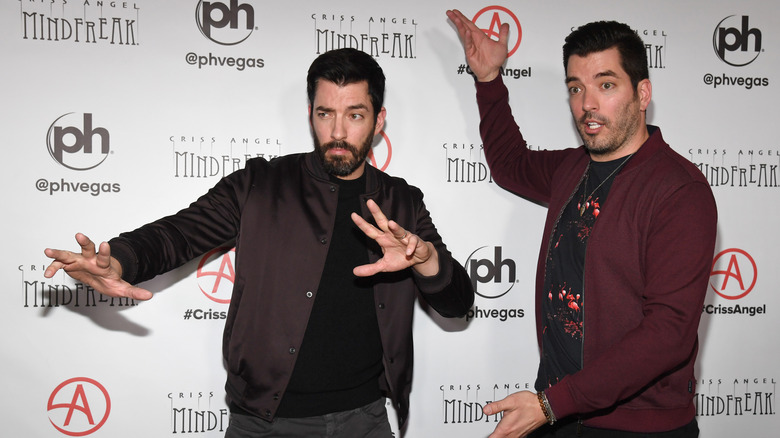 Ethan Miller/Getty Images
When it comes to home renovation and design, Drew and Jonathan Scott know what it takes to turn any property into a home, especially as the owners mature, age, and require something different. On a recent episode of HGTV's "Celebrity IOU," the sibling duo helped comedian Howie Mandel renovate his friend Rich's condo to look and feel more like an adult home and less like a college dorm, according to Realtor. 
Mandel and Rich have been inseparable for 30 years, so it's fair to say that Mandel knows his friend well and knows what he needs to upgrade his fifteen-year-old bachelor pad. Home renovation can come with many challenges, but if there's anyone up for a detailed project, it's the "Property Brothers" reality stars, and if you're looking to do the same, you've come to the right place. Sit back, relax, and find out the best tips the Scott brothers have to offer when upgrading your space.
The home transformation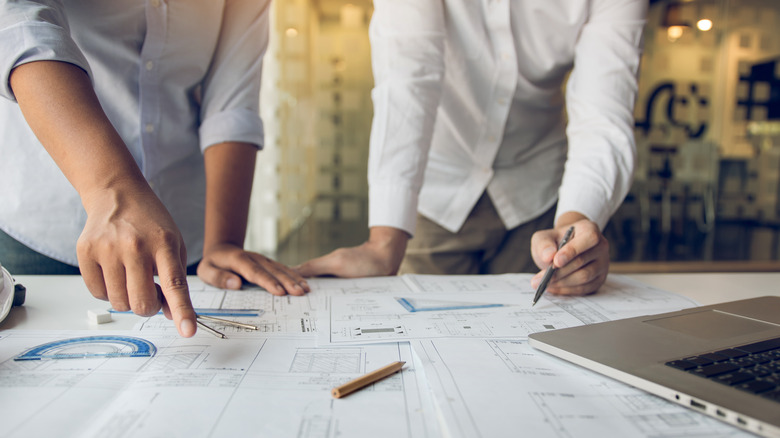 wutzkohphoto/Shutterstock
The Season 4 episode called "Howie's Sensational Surprise" aired on April 25, 2022. In the episode, Mandel expresses to Drew and Jonathan that Rich has lived in the condo for 15 years and hasn't had any renovations or updated the décor. Of course, the Scott brothers are far from impressed — the place is outdated and tightly spaced, and they are less than pleased about Rich's beer and bottle cap collection. It reminds Jonathan of a frat house, and the twins know it's time to take matters into their hands.
One of the biggest issues in Rich's condo is the tightly cramped kitchen, but the "Celebrity IOU" stars already know what they need to do about the small space. According to Realtor, the dynamic pair removed the kitchen wall to open up the room, adding light, flat cabinets, and a gray porcelain counter connected to a banquette seating. During the remodeling, they also removed the kitchen window and added a white backsplash and cabinets. But that is not all.
Drew and Jonathan replaced Rich's old white staircase with black iron railings to give the stairs a more modern, classy look. It also allowed the stairs to appear bigger than it is. They matched the staircase with a black wall and replaced the outdated fireplace with an L-shaped gas fireplace to make the condo feel fit for an adult. From the kitchen, you can see the new and improved updated fireplace.