This Unexpected Home Goods Item Has The Best Reviews At Walmart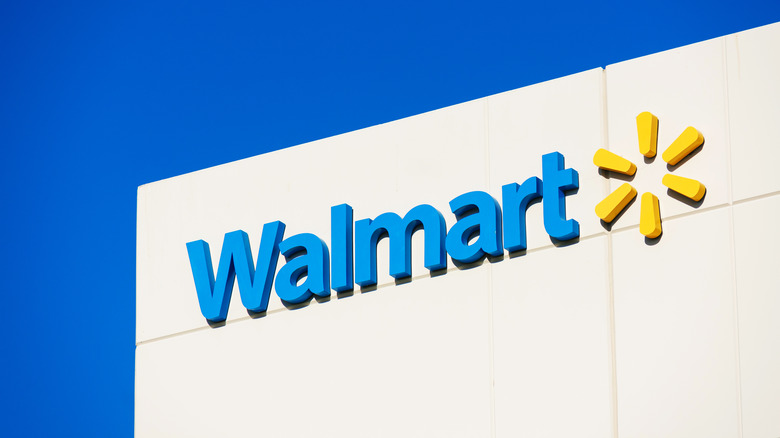 Michael Vi/Shutterstock
The next time you go to Walmart or browse their website, you should consider purchasing an item that you won't leave home without — one that has been receiving consistent rave reviews from Walmart customers in the last few years. According to Business Insider, some of the top products sold since 2010 have included the Mead composition notebook, and the Apple iPod touch 8GB with FaceTime camera and retina display. 
Following a slight decline in revenue due to the pandemic, consumers are still focused on stocking up on everyday home goods and appliances. These include toilet paper, paper towels, disposable wipes, pillows, air fryers, crockpots, Smart TVs, and bananas, the ever-popular countertop staple! Among these products, one continues to lead by its unwavering praise, the Ozark Trail 20-Ounce Double-Wall Vacuum-Sealed Stainless Steel Tumbler, per Walmart. The heavily insulated drink tumbler boasts that you can securely sustain hot or cold liquids inside for maximum preservation and time.
Known as the nation's largest retailer, Walmart carries over 100,000 items with competitive products and prices. With an average price of $10, the Ozark Trail tumbler is high-grade and comes in various colors, including stainless steel, gray, pink, teal, and white. Other sizes offered are the 22 and 30-ounce cups, which may vary in price. Read on to learn more about Walmart's best-reviewed product.
A look at Walmart's quality store brands
Keeping its distance from more prominent conglomerate brands, Walmart has sustained and improved its product quality over the years with in-house store brands like Great Value, Mainstays, Parent's Choice, and Sam's Choice, which includes the Ozark Trail. The popular outdoor equipment brand features backpacks, camp kitchenware, coolers, sleeping bags, tents, and other camping-related amenities. Whether traveling or going to work, people are becoming more environmentally conscious of using reusable drinkware, hence the Ozark Trail's star vacuum-sealed tumbler, per QuerySprout.
Built to withstand your drink's hot or cold temperature for long periods, the Ozark Trail tumbler has been said to surpass one of Walmart's other leading tumblers, the Yeti. According to Cheapism, there have been closely 4,000 delighted customers that love this affordable product, as their drinks maintain their temperature just as long or more than the competition. Originating from the Ozark Mountain region of Arkansas, you can't confuse the Ozark Trail brand with another due to its picturesque mountain trail logo. Compared to other popular electronics and appliances purchased at Walmart, the Ozark Trail tumbler continues to make campers happy with its durability and functionality.