New Report Reveals Shocking News About The Rental Market In NYC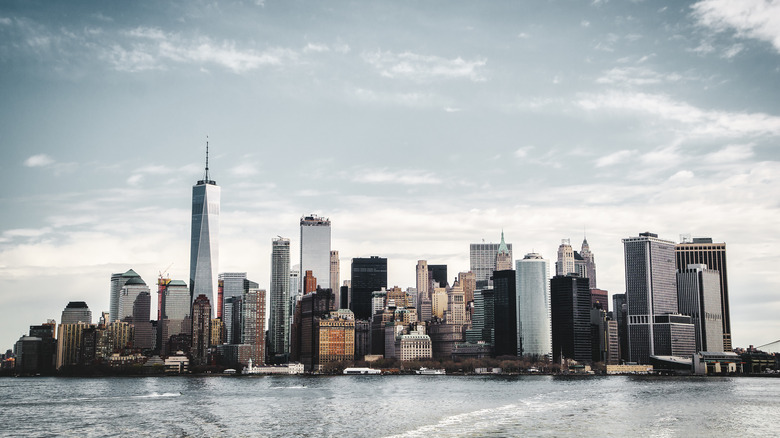 Isaac Cedercrantz/Shutterstock
With the pandemic completely shifting our economy, many companies and corporations began to shut down offices, and now working from home is the norm for many Americans. Unfortunately, many lost their jobs and businesses, and students began to learn online instead of in the classroom. Obviously, physical health issues were a concern for those who contracted the virus. Additionally, mental health declined as social distancing isolated us from one another. Despite efforts to get the virus under control and resume normalcy, our life still isn't what we once knew, and the repercussions are very evident in our economy. 
The lasting impacts of the pandemic are magnified in New York City, where the housing market continues to suffer. Rental prices are at a record high and increasing. According to the New York Post, there are now more Airbnbs in New York City than long-term rentals. This is bad news for NYC residents, as there is insufficient supply to fit the demand, and bidding wars continue to increase costs.
What's going on with the rental market?
Anatoli Igolkin/Shutterstock
According to a report by Crain's, there were only 4,700 apartments available for rent in Manhattan in April 2022, as opposed to 20,743 in April 2021. So what is causing these supply issues? The New York Post notes that Airbnb has come under criticism recently as many people believe that the site is over-saturating the market with short-term rentals and driving up housing prices across the country. Forbes notes that the "Airbnb effect" is similar to gentrification, driving lower-income individuals and families out of their homes. City residents are impacted the most.
The Post spoke with an Airbnb representative who attributed the problems in New York to a leadership issue. They said, "Rather than attack regular people who are using their homes to help pay the bills and cover rising food and other costs, leadership needs to focus on building more housing for people."