Why Experts Say The Real Estate Market May Be Cooling Off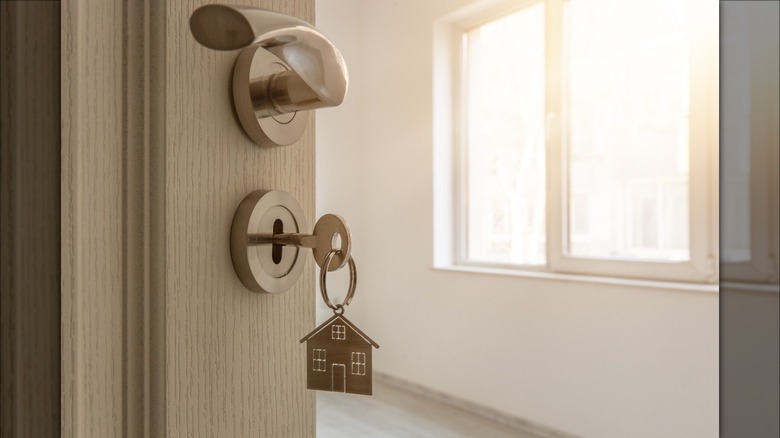 Michael Dechev/Shutterstock
The housing market has been red hot. All across the nation, it's been a seller's market for years, as people took advantage of extra time during the COVID-19 pandemic to update — and sell — their homes. Markets that are always high and competitive like California continued to be so, while other states saw an influx of new residents — including an unprecedented amount of aforementioned Californians. All of these factors created a bustling housing market that's been a mad dash for buyers, and not affordable for anyone. 
But now, experts are saying that the housing market is showing signs of a slow down. According to Fortune, data from April and May shows that the pandemic housing boom is transitioning into a new phase they are calling the Great Deceleration. In some instances, buyers have stopped searching for a home altogether, while sellers in some regions have started to panic that they missed the best window of time. 
The factors slowing things down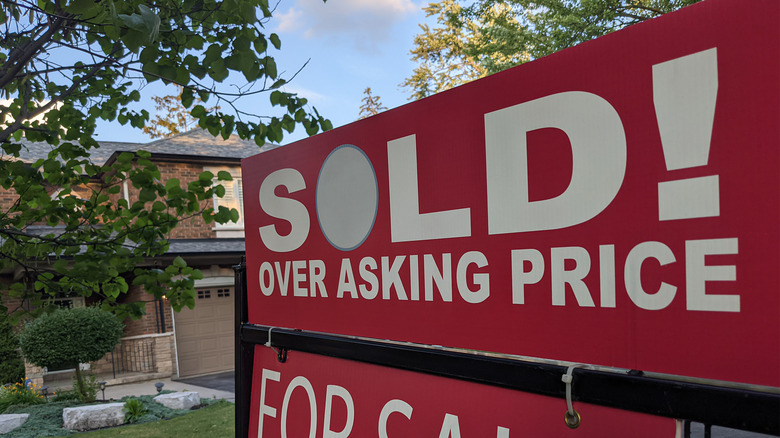 Elena Berd/Shutterstock
According to Mark Zandi, a chief economist who recently spoke to Realtor, the housing correction has begun. He says, "There are a growing number of cracks in the housing market, and they're going to turn into fissures and fault lines in the coming months." 
Median home listings in American were up 14% in April, with mortgage interest rates climbing 5.25%. The result of that is new homebuyers will be paying approximately 50% more for the same home compared with a year ago. This is starting to really deter buyers, especially since other things like gas and food prices have inflated higher than they have in decades (via The Guardian). 
While the market is cracking, no one should anticipate a catastrophic crash. There is still a housing shortage with many millennials considering home ownership. Lenders are also mortgaging only with qualified borrowers. All of these factors mean that prices won't completely plummet or lead to short sales and foreclosures, but the demand is still becoming much less as the real estate panic of COVID-19 days lessens. 
Home sales are starting to fall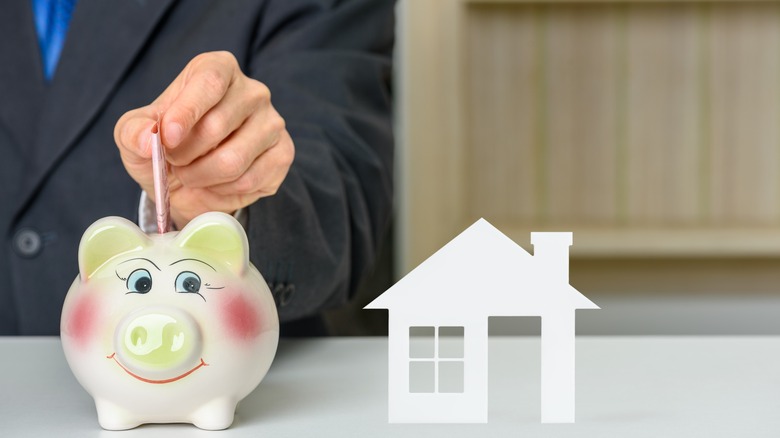 William Potter/Shutterstock
The huge jump in real estate costs can't help but have an impact on the housing market, and for both buyers and sellers, it's not a great situation. Saving enough money for a down payment in this market of more expensive everything is becoming impossible for many. According to a survey from the Mortgage Bankers Association, mortgage applications from buyers hoping to purchase a new home have dropped 15.2%. Sales dipped 2.4% for existing homes and 13% for new residences this spring, and home sales are only expected to slow further. 
The only possible solution will be for home prices to start experiencing cuts, which will then put the sellers at a disadvantage while not really helping buyers. This is because the huge increase of average monthly mortgage payment has priced some buyers out. The only thing to do is wait for demand and supply metrics to even out and recalibrate to a level that's more reasonable for everyone.