Lauren Risley Shares Tips For Handling Home-Purchasing Snafus
Real estate agent and show host of "Call the Closer" Lauren Risley knows the ins and outs of landing and purchasing your dream home with some helpful tips, according to HGTV. With the way the housing market has been recently due to the COVID-19 pandemic, it's been difficult for buyers to find a home they love for a reasonable price or have their offer accepted amongst 10 other buyers. Risley claims that homes are low in inventory with low fixed mortgage rates, especially in St. Louis, which makes it more challenging for buyers to see various homes that haven't been sold.
Along with having to deal with low inventory, there are other factors that make it hard for folks to purchase a house, according to CNN Business. Saving up money for a down payment and getting approved for a loan seem to take the longest for home buyers; it can take between six months and three years to save up enough money, but that sometimes isn't enough if other buyers outbid or make cash deals to get the property. Luckily, Risely has some real estate advice to remember when you're looking into buying a home.
Keep an open mind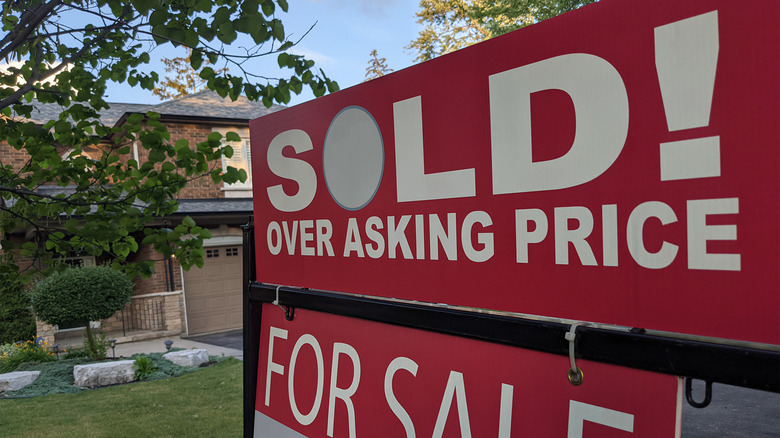 Elena Berd/Shutterstock
A tip Lauren Risley mentions to HGTV is when you're looking to purchase a home, think of the most creative and cleanest offer when bidding on a property. Sellers get multiple offers for their house, so keeping your offer reasonable will make you a potential candidate. Also, getting pre-qualified and closing within two weeks with a local lender is pretty normal and can get you a home quickly. It helps tremendously so that you're not bargaining for weeks and with other offers.
Another tip to remember is go in with an open mind and don't get hung up on the listing price. Oftentimes folks don't want to overpay on the asking price, especially if they were approved on a loan that is more than the asking price, but it could work in their favor by getting an appraisal which isn't overpaying. It's your personal protection in trying to get the house for a lower price and not having to sign a contract right away.
Negotiables vs. non-negotiables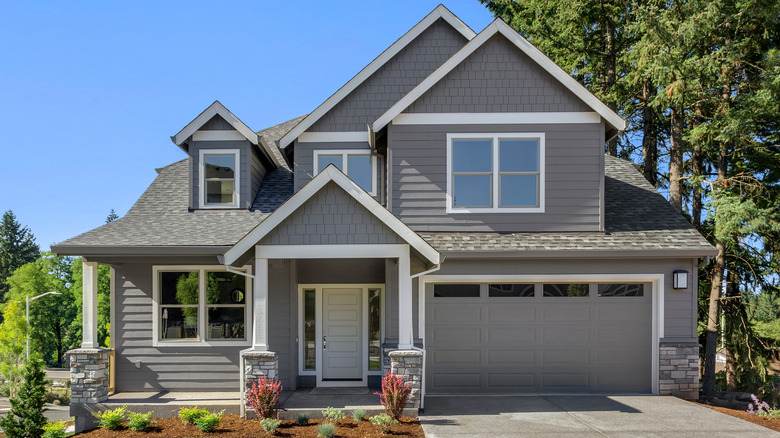 Breadmaker/Shutterstock
The most important tip is to keep in mind your negotiables and non-negotiables, meaning the location of the home rather than what the house looks like, per HGTV. It's best to consider where the home is, whether that's by a school for your kids to be close by or a freeway to commute to work since those things are the most important to you. The negotiables to keep in mind are remodeling your home as you like; these things are fixable and flexible, unlike the location.
If you're unsure of the property you put an offer in on because it had a great listing price, you can always turn to renovating parts of the home to suit your style. It costs less to remodel small parts, such as replacing light fixtures, repainting the inside, or replacing the floors than it does changing the entire house in one go. It also gives you time and allows you to save up for those small remodels, as opposed to having to take out another loan or living in a home that's being worked on every day for a few months.