This Unexpected Home Decor Item Has The Best Reviews At Target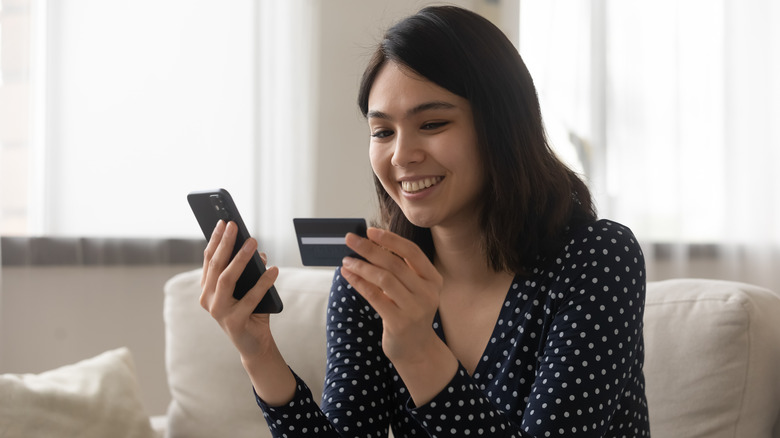 fizkes/Shutterstock
Decorating a home is one of the most fun and unique activities life has to offer. From furniture to décor, there's no end to the mixing and matching one can do in any room in any home. Additionally, decorating or even remodeling a room can be good for one's mental health. According to Psychology Tomorrow Magazine, what we have within our home can influence our mood, whether that be for better or for worse. This can be anything from the color of the room to the lighting and even decorations. While lighting and wall colors are pretty standard, decorations can come in many shapes, sizes, and designs.
Additionally, there are many places to buy décor. Depending on your location, you may have specific décor and furniture stores nearby such as a Hobby Lobby, Kirkland's, or Homegoods. However, general retailers such as Walmart or Target have plenty of décor as well. Both stores are affordable and have a ton of inventory to choose from. Furthermore, if you can't find what you're looking for in the store, you can most likely buy the item online. Here is where you can also find the items with the best reviews, too. Sometimes, they may not be what you would think.
What item is a Target fan favorite?
To much surprise, one Target décor item that has really great reviews is this rectangle mantle clock. Analog clocks were more common when they were first invented, but clocks, along with several other household items, have long switched to digital. Yet, vintage items such as clocks, as well as bell bottom jeans and vinyl records, appear to be back in style. 
Clocks, like many other décor items, are cute and simple enough that they can be paired with almost anything in many rooms. A stack of books, green-leaf plants, or a nightstand are just a few ideas one could use.
According to Target's website, this aesthetically pleasing clock is rated at a 4.7 out of 5 stars. Additionally, 80% of these reviews are 5 star-ratings. One customer, Nature Girl, gave this décor item a 5-star review and stated, "Got this to help my teen develop a better sense of time to get out the door in the morning. The minute marks are very helpful for this. Lots of style for the price. I saw very similar clock in the gift shop of NYC Museum of Modern Art, as example of mid-century modern. It cost a lot more." If you're wanting this one-of-a-kind clock, it can be found online for only $15.