Ben And Erin Napier's Savvy Tips For Renovating On A Budget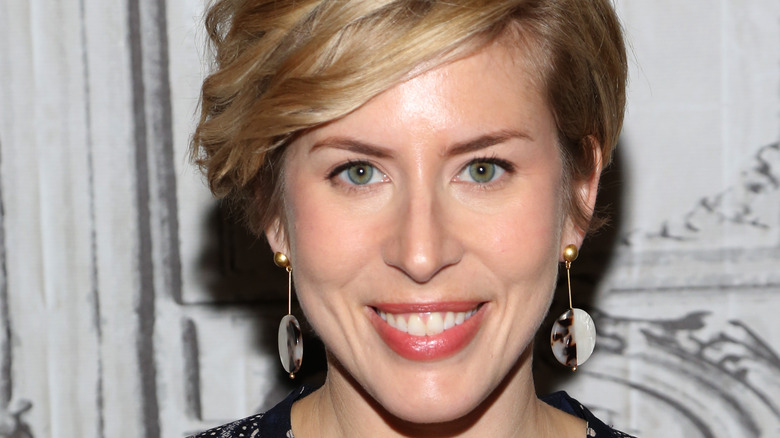 Manny Carabel/Getty Images
If you're ready to renovate your home, it can be both an exciting and pricey process. According to Rocket Mortgage, the average cost to renovate an entire home is approximately $15,000 to $200,000, depending on the building's structure, square footage, and any underlying issues and repairs needed. That's why professional renovators like Ben and Erin Napier have years of expertise to share with us. With the success of their HGTV hit renovation show "Home Town" (2016-present), the Napiers focus on small-town renovations within their Southern hometown of Laurel, Mississippi, which includes revitalizing neglected fixer-uppers within the area. Over the years, the much-loved entrepreneurs have acquired skills in the avenues of home repair and interior design, including a desire to preserve their historic downtown district.
What about renovating on a budget? After six seasons of their show, the successful husband and wife reno team have learned how to save money while making home improvements. They have said never to transform more than what is necessary, as cosmetic changes are all that is needed to make refreshments within the solid structure of your home. Start with paint. The power of color is certifiable when applied to an old, dingy surface. Also, instead of revamping the whole kitchen, give your cabinets a fresh hue, including countertops and doors, making them look like new, per Insider. And don't be afraid to use a variety of colors, including darker shades, which will add an alluring contrast. Keep reading to learn more tips from the Napiers!
What to modify in your home while staying on budget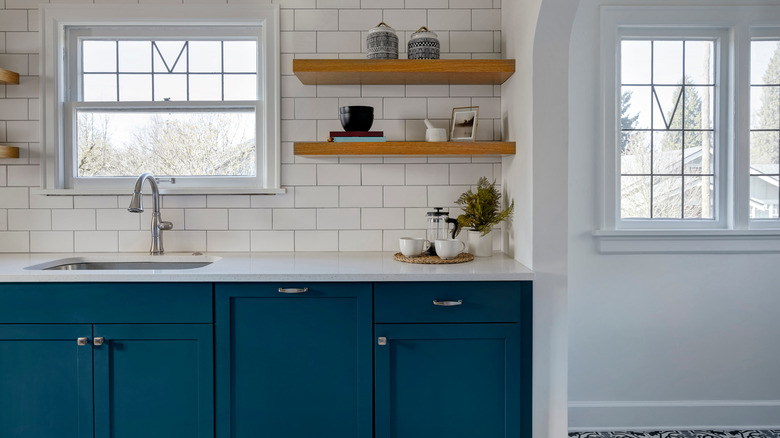 David Papazian/Shutterstock
If you're considering an entire home remodel, it's important to know where to instate your budget. Since 2018, the kitchen has remained one of the most expensive areas of the home to remodel, including guest and other bathrooms, which come in second on the list, per My Move. Elegant and masterful, high-end materials like marble countertops may top the list of ways not to save during a renovation. Ben Napier agrees that there are many more affordable options out there without hurting your finances. Cheaper alternatives might include highly durable quartz (stone), concrete, granite, laminate, wood, and even stainless steel for an industrial look. All within a similar range of prices, approximately $50 to $200 per square foot, most are more inexpensive than marble, which maxes out at $250, per HGTV.
Again, expensive upgrades might not always be the optimum choice. Focus on small alterations to enhance an impression by repurposing recycled materials for a new modern update. According to the Napiers, you can transform items like an old ladder into a rustic yet modern-like wine rack. Other ways to renew a space include applying removable wallpaper to a staircase when placed on the stair risers or even adding on a notable accent wall. To save money here, it's best to choose smaller spaces like these which may help provide a refreshed decorative look. Peel-and-stick wallpaper may be used temporarily but also holds up for longer periods of time.