The Property Brothers' Best Tips On Buying And Selling Your Home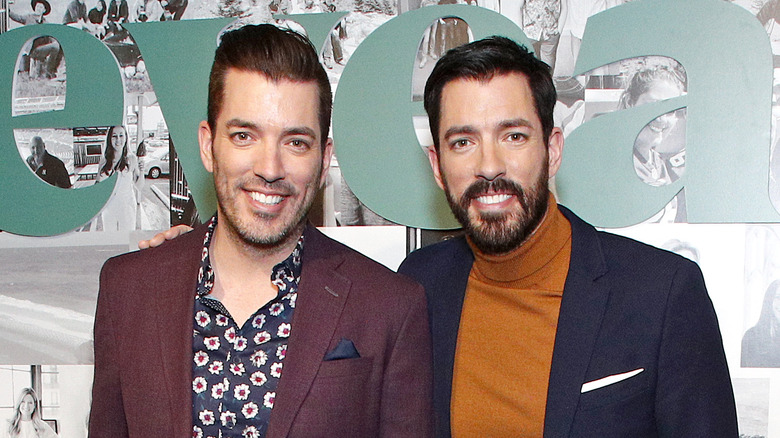 Astrid Stawiarz/Getty Images
When it comes to buying or selling a house, it is far from the easiest thing in the world, but it doesn't have to be a headache or stressful process, especially if you have access to helpful information, and this is where the Scott brothers come in. HGTV reality stars Jonathan and Drew Scott are well known for their home design and renovation skills, personally and professionally, so when it comes to buying or selling a house, they have all the best tips and tricks to give you the best experience possible. 
The "Property Brothers" stars are not shy about how invested they are in their work. With all the valuable knowledge they offer, you don't want to miss out on the best strategies they have that will either make or break your home selling or buying experience. Who better to take notes from than these dynamic twin brothers?
Know what you're working with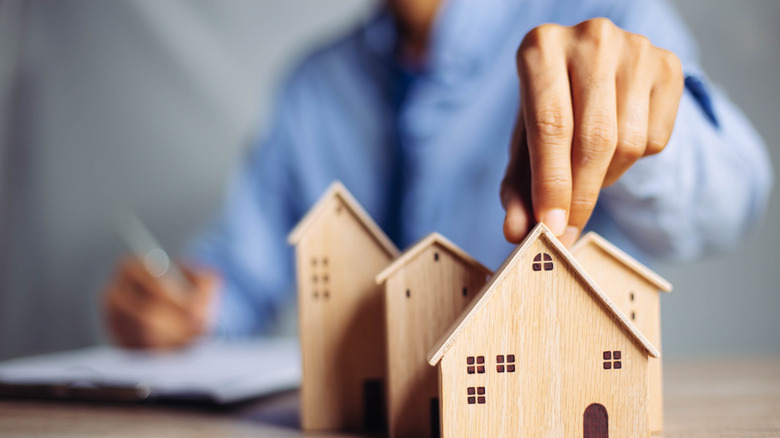 A_stockphoto/Shutterstock
Everything comes with pros and cons, even a newly-constructed residence. When it comes to buying or selling a new home, the most important thing you want to do is your homework, as it helps to know what to expect. Research is crucial because you need to know who and what you're working with and what they're bringing to the table as far as strengths, quality of work, and the terms of the contract for the project. Also, keep in mind the obligations you have to meet to avoid delays or penalties. It's also essential to account for the unexpected costs that may arise when you're purchasing a brand new home or even selling an existing one — since you may have to invest money to spruce up someone's future residence.
According to HGTV, Drew emphasizes the importance of having extra money for mortgage costs, land transfer expenses, legal fees, and title insurance. Unexpected expenses are not fun, but they are inevitable, so do yourself a favor and be prepared. Drew also recommends asking your agent for a list of estimated closing costs. On the other hand, Jonathan emphasizes getting the home inspected before closing the deal. This is something that should be done regardless of the quality of the house because only a professional can give you a proper home inspection and tell you everything you need to know. He also mentions that the seller will pay for the costs of issues that may arise. 
Never settle whether you're buying or selling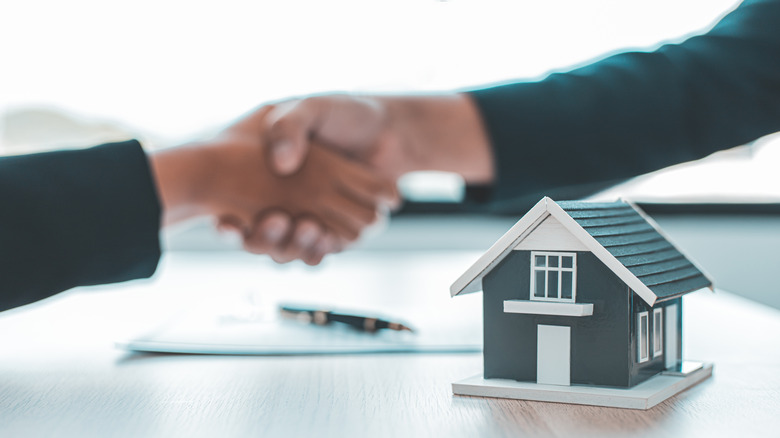 89stocker/Shutterstock
Before buying any property, you should always scout the neighborhood because you want to see the type of community you'd potentially live in. HGTV mentions that Drew recommends getting to know your potential neighbors for insider information to get a feel of the neighborhood and decide whether it's a good fit for you. 
When it comes to selling your house, you want potential buyers to be able to visualize the home as their own, so he suggests packing your family pictures, personal decor, and, most importantly, decluttering the space. You want the home to look as clean as possible, so don't hesitate to do small touch-ups around the house. The more appealing the house looks and feels, the more likely you will make the sale. Remember, your house is still an investment, so don't hesitate to give potential buyers the best. Make remodeling fun, practical, but most importantly, safe.