The One Item That Menards Employees Always Recommend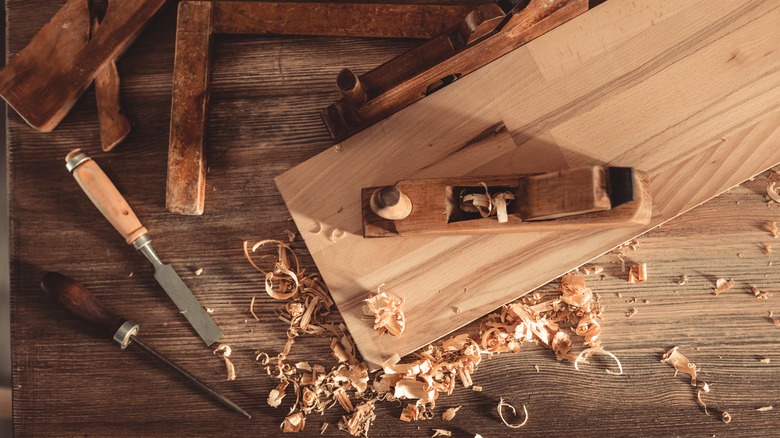 Seregam/Shutterstock
If you've never heard of Menards, it's similar to Lowe's or Home Depot, with the exception that they surprisingly sell some grocery items. It has everything you need for your home, from gardening tools to paint options to flooring options to power tools. The best part about it is you save money on every trip, especially when they have their 11% Rebate sale where you can get 11% cashback on items when you mail in your receipt, according to Family Handyman. The sale takes place at random times without any head's up, but it's the perfect time to buy any items you've had your eye on.
If you're unsure about a product, you can always ask the employees for help. If you want to plan ahead on what things you might want to buy, the Menards website offers the perfect buying guide on various categories to help you get a better understanding of what they offer. Check out one of the most popular products that is recommended.
Metabo HPT Hitachi power drill
If you're in dire need of a new power drill, then the Metabo HPT Hitachi Triple Hammer Driver Kit could be the winner. YouTuber Dan from his channel Tools in Action claims that this power drill is a must due to its high power and compactness. When you're using the drill, you often feel a strong vibration from the power it emits, but this drill has a low vibration for better control when using it, via Menards. It fits like a glove in your hand with a grip around the small base.
The drill comes with an amazing feature of IP56, which makes the power drill water and dust-resistant. You can use it for any project you're working on, whether that's taking care of small fixes around the house or making huge changes to the outside of your home. It comes with various items in the kit, including a couple of batteries that only take 30 minutes to charge. It offers various speeds, LED lights, and a lifetime warranty on the drill, per Menards. The next time you're in Menards, stop by the tools section and check it out.