What Lauren Risley From Call The Closer Says To Avoid If Moving To A New Place
HGTV's hit new reality show "Call the Closer" takes an inside look at the home renovation process through the lens of real estate expert and working agent in the St. Louis area, Lauren Risley. According to Fox 2 Now, Risley helps buyers turn the house they are buying into their dream home by renovating and reimagining the space they landed within their budget — but that they might not be in love with. Because "Call the Closer" showcases houses on the market being transformed to meet the needs of a buyer, Realtor says the show has the potential to change the way buyers go about the homebuying process altogether; it can do so by helping them create the home they love when what they want might not exist on the market (especially with the current housing shortage).
Having learned all the ins and outs of the homebuying process during her successful tenure as a real estate agent and now through her HGTV endeavors, Risley offers up some helpful tips to homebuyers to help them turn their next residence into their dream dwelling.
Don't rule out a home without reimagining it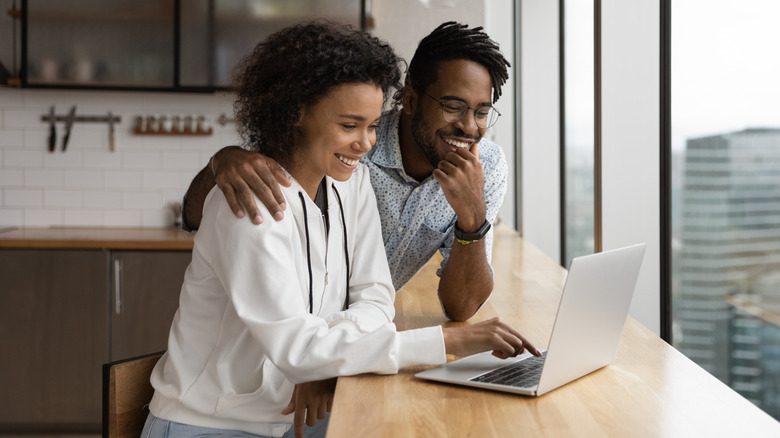 fizkes/Shutterstock
With record-high interest rates and drastically increased home prices (as much as 20% last year per NPR), it can be difficult for many potential homebuyers to be able to afford to enter the housing market. On top of soaring home prices, there is a significant lack of inventory due to issues in the real estate market; this stems back to the crash of 2008, coupled with pandemic-related supply chain issues. In fact, Freddie Mac estimates the housing market to be about 3.8 million homes short of the demand.
Even in a normal real estate market, Lauren Risley says it can be incredibly difficult for buyers to find a residence that checks off every single item on their list or that meets every one of their needs while still falling within their budget. For that reason, she suggests that buyers be open to the idea of renovating an available property that meets some of their needs, then updating it so that it meets the others (via Realtor).
Don't bring your old furniture if it doesn't fit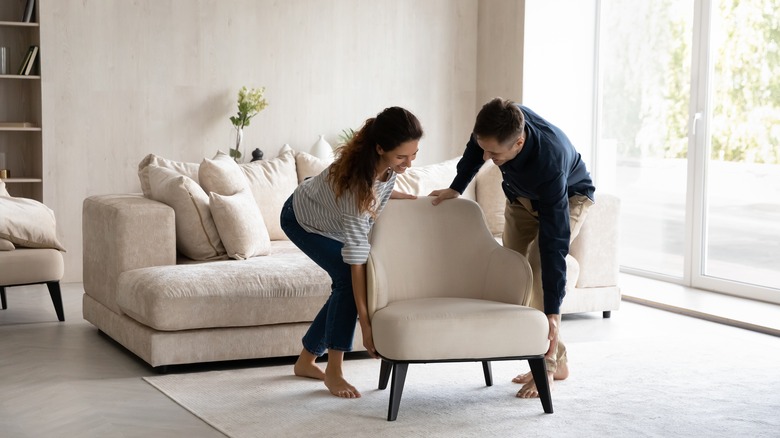 fizkes/Shutterstock
Similarly to there potentially not being a house on the market that meets all your needs, there also may not be one that fits all your furniture. For that reason, on the season 1 episode of "Call the Closer" titled "The Researchers," per Realtor, Lauren Risley suggests not factoring in space for your existing furniture. Instead, she recommends buying a home based on your actual needs since new furniture can always be added as needed that better suits your new home. Many people might assume that saving on the cost of new furniture is worth finding a home that will fit what they already have, but Risley says this mentality can actually cost homebuyers more in the long run. 
In the episode, homebuyers were attached to their bedroom set –- so much so that they made the decision to sacrifice an entire bedroom and a beautiful fireplace during the renovation process in order to make the furniture fit in their bedroom. This was much to Risley's dismay, as the value of keeping the bedroom and fireplace far exceeded the value of the bedroom furniture. Sometimes, starting over with new stuff simply makes more sense financially.